Hardcore EP by Rework
Once again here Meant Records and Rework have cooked up a perfect dance floor storm with the Hardcore EP, featuring remixes from ClickBox and Bald.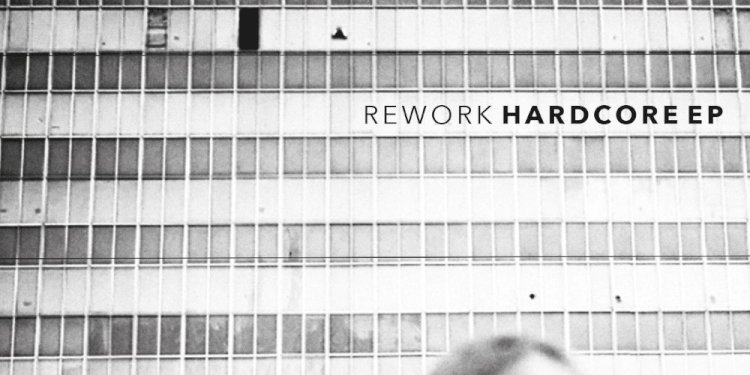 Photo by Meant Records
The Meant label really is on a fine run in 2015, and now offers up its 3rd release of the year. This one is a brilliant, club ready package from Rework and features excellent original material alongside carefully A&Red remixes from BALD and ClickBox.
Rework is a German collaborative project between Daniel Varga, Michael Kuebler and Sascha Hedgehog. As well as having ties to this label, they have released on Items & Things, Visionquest and Playhouse, and high profile fans include Seth Troxler. The creative trio has been doing this more than 15 years now, and as such is as good at making essential 12"s as it is full length albums.
Opener 'Too Forward' is a freaky bit of slow motion electronic house. Vast kicks form the marching beat as trippy vocals repeat the title's refrain until it loses all form. Around it, sparking electronics and phased synth lines make for a fine cacophony that will undoubtedly freak out 'floors.
The devilishly dark and alluring 'Overdosed' is a more up tempo track with shadowy post punk energy. No wave synths gurgle and tinny chords light up the centre as a disaffected vocal mutters about overdosing over the top. It's another perfectly freaky track. Last offering 'Candy And Korg' is a wiggling, synthetic house track cut from the Gemini mould. It's bubbly, rich and subtly groovy and is the sort of thing you'd hear in a Craig Richards set.
Magda favourites ClickBox then remix this one into a sparse but elastic affair with dry hi hats the main hook of a perfectly reduced minimal track. Finally, buy the EP digitally and you will also get a brilliant BALD remix of 'Too Forward' that is all tough synths, alien arps and reverb rich vocal ad libs.
Rework - Hardcore EP
Release Date 12th October 2015
Label Meant Records
Tracklist
A1. Too Forward
A2. Overdosed
A3. Hardcore
B1. Candy And Kong
B2. Candy And Kong (ClickBox Mental Remix)
DX1. Too Forward (BALD Remix)