Heist Recordings drops the Best of Remixes
Kush Jones, DJ Boring, Cinthie, Soulphiction, Girls of the Internet, and more appear on Heist Recordings for their 10th-anniversary remix compilation.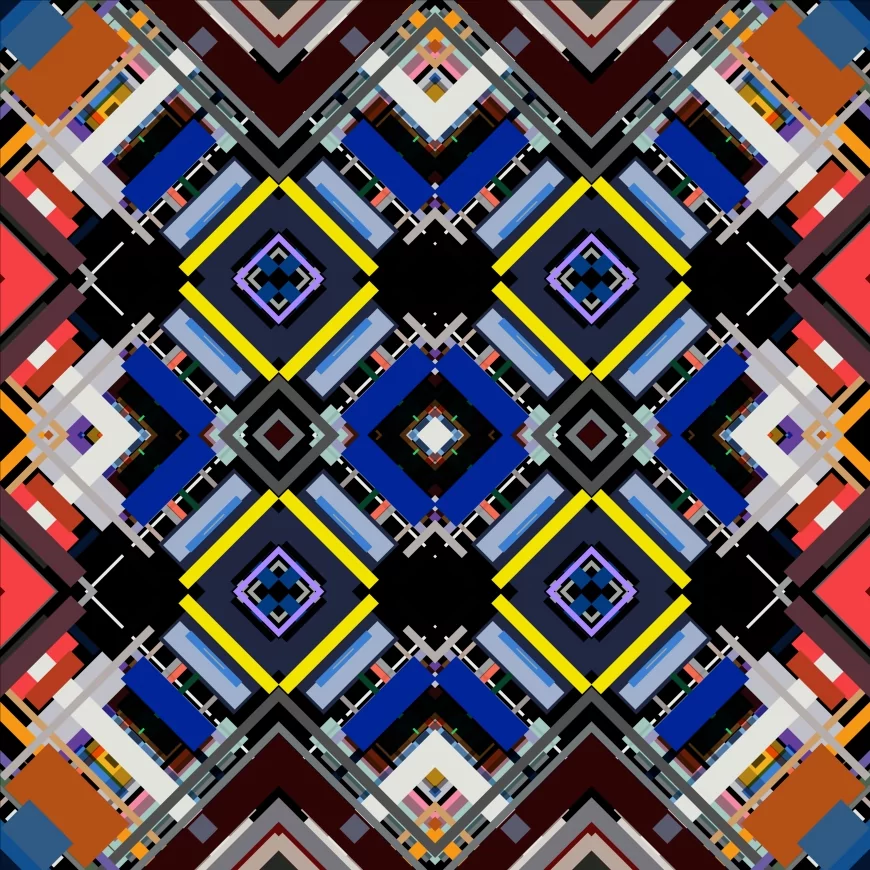 Art by Heist Recordings
Following the latest 'Hidden Gems' compilation, Heist Recordings brings you the best remixes in 10 years of the label. Dam Swindle has curated some of the most ear-catching reinterpretations for this release from 2013 to 2022, showing how genre-defining the label has been.
Where Cinthie's remix of Dam Swindle's 2018 album cut "Call of the Wild" feat. Jungle by Night has the Berlin-based producer in full-on house mode. DJ Boring's remix from 2019 shows us a more ravey, percussive big room version of Perdu's anthem "Jane's World." There's a massive vocal cut by NDATL label boss Kai Alcé of a Hugo Mari track and a naughty remix by Soulphiction of one of our favorite Alma Negra tracks, "Endless Summer."
The compilation holds more aces by artists such as Prins Thomas, who provides an excellent disco perspective on Dam Swindle's cut "Coffee in the Morning" feat. Jitwam. Elsewhere, Kush Jones, Black Loops, Girls of the Internet, and Retromigration all share their top-quality reworks of Heist originals.
With a selection of 15 remixes out of a catalog of more than 70 releases, the extensive list of artists featuring artists, remixers, and track names would quickly dazzle you. Trust us when we say this is a collection that embodies the musical identity of Heist. It perfectly showcases Dam Swindle's effortless ways of connecting artists and friends worldwide with one simple goal: create music from the soul.
Various Artists - Best of Remixes
Release Date August 2023
Label Heist Recordings
Tracklist
01. Dam Swindle feat. Jungle by Night - Call of the Wild (Cinthie remix)
02. Perdu - Jane's World (DJ Boring remix)
03. Byron the Aquarius - I love yo (Kush Jones remix)
04. Alma Negra - Endless Summer (Soulphiction remix)
05. Adryiano - Move it, move it (Jamie 3:26 remix)
06. JKriv & Peter Matson feat. Samy Love - Ewesse Ye (Auntie Flo remix)
07. Hugo Mari feat. Zodiac - Get loose (Kai Alcé NDATL Mix)
08. Nebraska - Big plate chicken (Alma Negra's Blacksoul remix)
09. Fouk - Money (JKriv & Peter Matson remix)
10. Dam Swindle feat. Jitwam - Coffee in the morning (Prins Thomas Diskomiks)
11. Nebraska - Dip & Flip (Kassian remix)
12. Makèz feat. AVA LAVÁ - Holy Sun (Retromigration remix)
13. Gaoulé Mizik - A ka Titine (Dam Swindle remix)
14. Fouk feat. Rebiere - Blue Steel (Girls of the Internet remix)
15. Teleseen - Exposures (Black Loops remix)