Hellbent Records presents Welcome To Hell
Cloonee welcomes a selection of fresh talent to Hellbent Records' first compilation, showcasing the likes of NightFunk, Shaf Huse, Yungness & Jaminn, and more.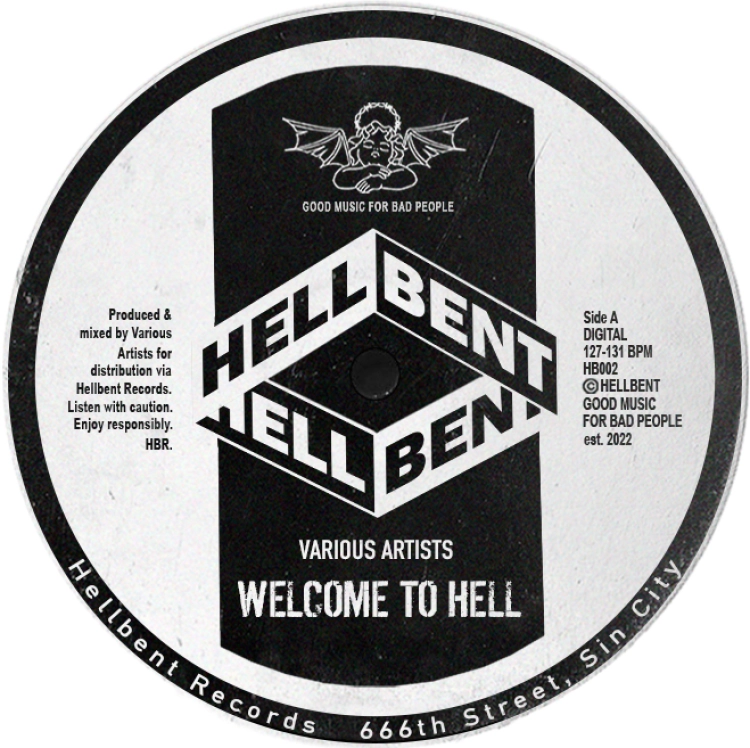 Art by Hellbent Records
The brainchild of one of the UK's fastest rising names, Cloonee's newly-minted Hellbent Records looks set to become a label making some serious noise across the months ahead. Following a huge debut outing from the label boss alongside rising Brazilian Brisotti for the lively "Tripasia", the second release welcomes an extensive VA offering littered with exciting names as he begins to shape the label's family of artists with the imprint's first VA installment, Welcome To Hell.
This is the first VA sampler on Hellbent. I pride myself on digging for new artists and music, and this sampler includes a selection of my go-to secret tracks that have proved invaluable in my live sets. The artists are from all over the globe, from Italy to Brazil, Belgium and beyond
Cloonee
Picking up the mantle in style, the stacked VA serves up a slew of dancefloor cuts spanning peak time to after hours, with Italian talents Shaf Huse and Gabriele Toma, Belgian NightFunk, Marseille's Yungness & Jaminn, Canadian Andre Zimmer, and Brazil's Nicolau Marinho & Felipe Fella all delivering fresh heat, plus two collaborations from fellow Rio de Janeiro native ENNE alongside Lucas Bahr and Duarte. Welcome To Hell.
Various Artists - Welcome To Hell
Release Date April/May 2022
Label Hellbent Records
Tracklist
1. ENNE & Lucas Bahr - Shakira
2. Shaf Huse - Matter Of Fact
3. Gabriele Toma - Mi Ritmo
4. Nicolau Marinho & Felipe Fella - About Us
5. Yungness & Jaminn - Boyide
6. ENNE & Duarte - Maracatu
7. NightFunk feat. Jess Kid - House Music
8. Andre Zimmer - The Funk