Herman Schueremans to receive Lifetime Achievement Award at European Festival Awards
Taking place on the 9th of January 2013, the awards return to Groningen, Holland to crown the opening night of Eurosonic Noorderslag.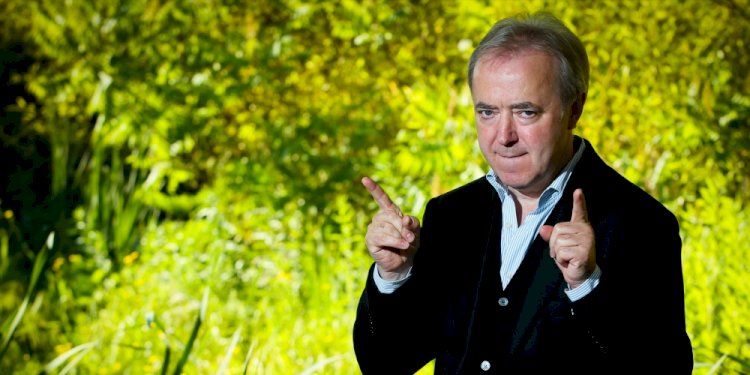 Photo by EuroSonic Noorderslag
This honor, decided by the Festival Awards board, recognizes a prestigious 40-year career that saw Herman not only put Belgium on Europe's live music map but created one of the first and most celebrated major festival brands in the world, in the form of the 80,000 capacity Rock Werchter. Today, his company produces more than 180 concerts each year and other notable, award-winning festivals including TW Classic, Werchter Boutique and I Love Techno (winner of last year's award for Best Indoor Festival).
Herman Schueremans began his career as a record company exec and rock journalist. At this time, in the 1970s, Belgium seldom featured on the European touring circuit. Herman set about changing this and established an alternative concert scene that began to attract a new generation of live acts including Dire Straits, Talking Heads, and Simple Minds.
It was the creation in 1973 of the Torhout/Werchter (renamed Rock Werchter in 1999) Festival that would open the floodgates and attract major international acts to the small country, turning it into a premiere touring territory. In the process, Rock Werchter grew to become one of Europe's top 5 music festivals, consistently selling out, with a reputation for killer lineups (the event has been voted Best European Line-Up in the European Festival Awards twice in the past three editions).
Whilst Rock Werchter's mighty stages have seen artists like U2, Metallica, R.E.M., Chemical Brothers, Coldplay, Editors, Muse, and Kings Of Leon evolve from opening acts to headliners, Herman himself has risen to become one of the industry's most respected and well-liked statesmen of the international live music business.
Steve Jenner, Festival Awards co-founder comments: "We are honored to present this award to Herman Schueremans, a creator of incredible events and a pioneer whose work has inspired so much of the vision and creativity, not only in Belgium but throughout the entire European live music and festival market. Best of all, he remains so clearly a passionate live music fan above all else, and his guiding motto 'music unites' underlines all that is so special and important about this industry and why we were all so attracted to become part of it in the first place".
Festival Awards Ltd is the producer of Festival Awards UK, Festival Awards UK Conference, and Festival Awards Europe. As well as giving fans chance to tell festival organizers which events they think are the best, it also provides industry networking and knowledge-sharing opportunities through the associated UK conference.
Yourope was founded in November 1998. The association currently has over 60 members which are among the most well-established festivals in Europe. All Yourope's members are dedicated to improving the European festival scene in terms of working conditions, health, and safety of music talent. The overall aim of the association is to collaborate and share best practices, and to pinpoint areas that would benefit from a joint approach.
EuroSonic Noorderslag is Europe's most important live music industry conference and showcase festival for European talent. With over 2800 delegates, showcases by 260 artists, and a conference with 100 panels, keynote speakers, interviews, and meetings, EuroSonic Noorderslag is the key exchange and networking platform for European music, European artists, international music industry professionals, and organizations. In 2011 it celebrates its 25th birthday and as EuroSonic Noorderslag focuses each edition on a different European country, featuring performances by the best artists and organizing panels about the specifics of that market, it only felt natural to do the 2011 focus on The Netherlands.
Virtual Festivals has grown by purely organic means since 1999 to become the UK's market-leading online portal and social network for music festivals, successfully consolidating this marketplace (from the hundreds of events that take place to the millions who attend them) in one place on the web. The website currently commands more influence and credibility with both industry and consumers in the festival sector than any other single media property. Building on its UK success, Virtual Festivals Europe was launched in collaboration with YOUROPE in July 2008 to aggregate the pan-European festival marketplace in a similar way.