Hot Since 82 presents Little Black Book
Little Black Book is a new concept series from Moda Black, which will play host to some of the most interesting, exciting, and innovative electronic music artists. This one is by Hot Since 82.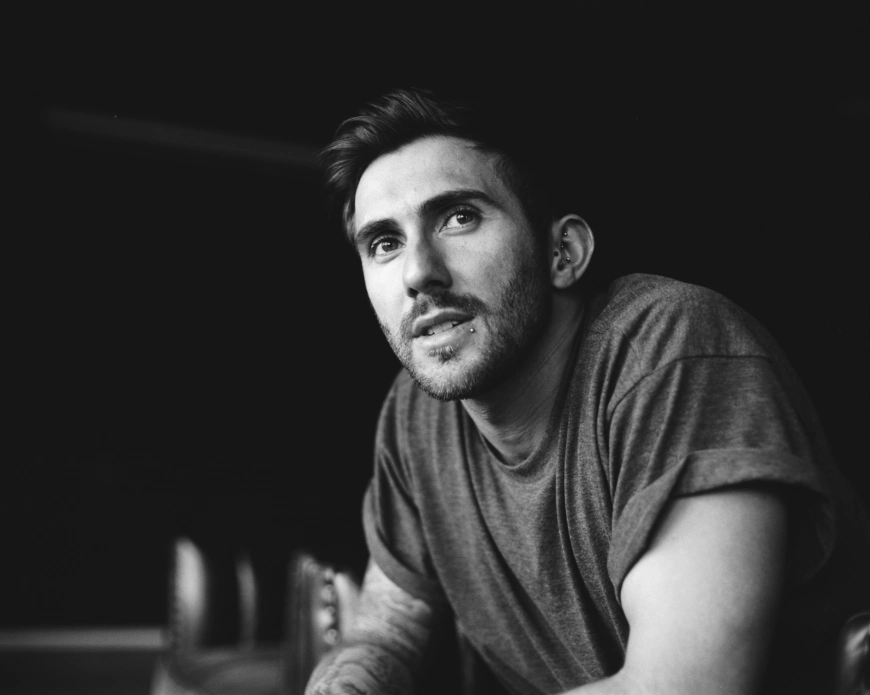 Photo by Beniamino Barrese
Part album, part mix compilation, part remix package, part crate digging expedition; the Little Black Book invites listeners into a more personal place than ever before, as the conducting artist creates a body of work that reflects on their past success whilst venturing into their future aspirations.
For the first series installment of Little Black Book there was only one choice. An artist whom as a key label figure, is behind some of the biggest releases on Moda Black and whose name was on the sleeve of the very first Moda Black EP. A dynamic talent whose constantly evolving sound has gathered high profile support from the likes of Richie Hawtin, Pete Tong and Seth Troxler. He is, of course, Hot Since 82.
In the past 12 months he has taken remixes to another level. His Green Velvet, Rudimental and Shadow Child reworks have become anthems in their own right. He's played almost every major Ibiza party, was recently awarded Essential New Tune on BBC Radio 1 and has just been inducted into the Essential Mix hall of fame.
"Being handed the reins to produce, curate and mix the first "Little Black Book" was both daunting and exciting. It's taken up a huge chunk of what is already the busiest year of my life. I've genuinely loved every minute and have relished the opportunity to work on a project so expansive. I've ventured in to new territory with tracks like "The End" and "Shadows" whilst stepping up a level in the direction of "Chords" and "Hot's Groove". Enjoy!" - Hot Since 82
With that in mind it comes as no surprise to learn that Hot Since 82 Daley Padley has truly put his heart and soul into this project, pushing his productions to a whole new level, collaborating with a collection of incredible vocalists and refining every aspect of the mix to ensure that it tells a story never heard before. Daley also hand-picked some of his favourite artists to construct an all new remix package, which comes exclusively with the limited edition notebook version of the release.
Jaymo & Andy George's independent label Moda Black has a distinct attention to detail has made it an impressive mainstay for quality output. The Little Black Book not only demonstrates the labels presence in the house music sphere, but also the versatility of Hot Since 82 as a producer and how multiple tracks, each with their own individual flair, can be presented as a captivating and unique sonic biography.
"The thing that grabbed us about Daley's music is that it's simple to listen to but complex in its composition. To the untrained ears it's just a killer groove; but when you break down all the atmospheres and textures you realise how detailed and refined his tracks are - and it's that extra attention to detail that takes him away from the hundreds of 'ok' producers out there, and places him the major league" - Jaymo & Andy George
Hot Since 82 - Little Black Book
Release date October/November 2013
Label Moda Black / Ultra
Tracklist
1. Hot Since 82: Shadows (feat. Alex Mills)
2. Hot Since 82: Planes & Trains
3. Hot Since 82: Chords
4. Rudimental: Right Here (Hot Since 82 Remix)
5. Green Velvet: Bigger Than Prince (Hot Since 82 Remix)
6. Hot Since 82: Hot's Groove
7. Shadow Child: So High (Hot Since 82 Remix)
8. Hot Since 82: Hurt You (Lee Curtiss Remix)
9. Hot Since 82: Insane I Know
10. Hot Since 82: Transitions
11. Hot Since 82: Things You Do To Me (feat. Thomas Gandey)
12. Hot Since 82: Cry Mumbai
13. Hot Since 82 vs Joe T Vannelli: The End