Ice Breakers (LP Sampler) by Bäcksvart
Seaweed Records founder Bäcksvart unveils his latest album Ice Breakers, on the Swedish label, with the nine-track long-player combining solo and collaborative cuts alongside Simon Kiisk, Mathias Hinds, and Tinjo.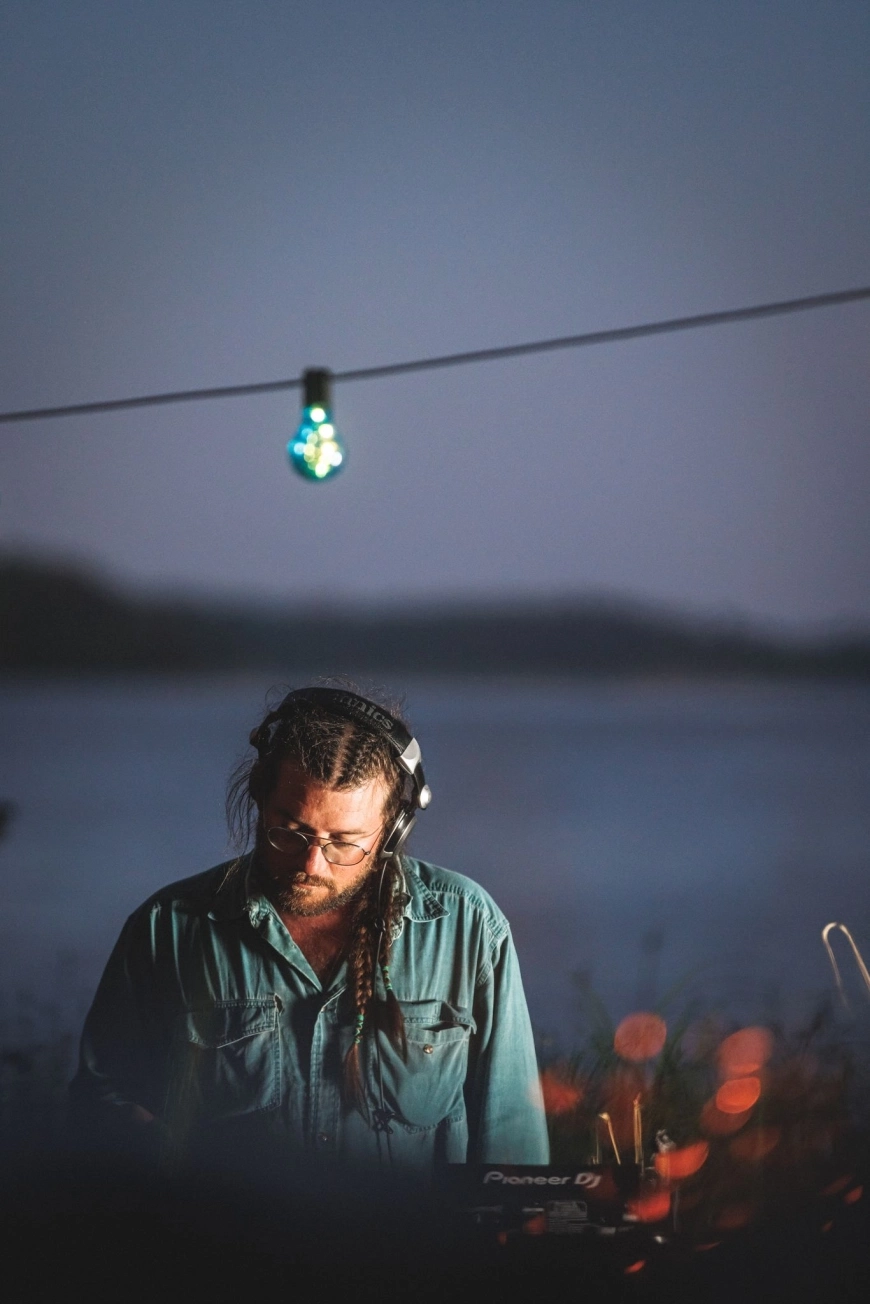 Photo by Seaweed Records
Born in Sweden's electronically rich capital of Stockholm, DJ/producer and label founder Fredrik Bäck, aka Bäckvart, has been demonstrating and showcasing his versatility and wide-reaching range within the studio and behind the decks for the past decade. A resident at NEU, with regular appearances at the likes of Copenhagen's iconic Culture Box and Berlin's Sisyphos, his growth as a key figure within his hometown has come via a wealth of aliases and projects across multiple genres, from minimal under Zlene to old school house and techno under Patagonia - with support from names such as Mihai Popoviciu, Andre Galluzzi, Per Hammar, Dana Ruh, and Silat Beski to name just a few.
Merging and blurring the lines between traditional genres, with his sound drawing from inspiration spanning his city life to the baltic shores, his influences stemming from nature and music are explored even further as he readies one of his most significant projects to date. A collection of productions created across the past five years, with a number produced in unique locations, including at sea on a sailing boat crossing the Atlantic through to amongst wilderness alongside a lake and forest in the Swedish summer, late April welcomes the release of his latest album "Ice Breakers."
A collection of both solo and collaborative material, with tracks alongside label regulars Mathias Hinds and Simon Kiisk, and also his wife under the alias Tinjo, the nine-track package on Seaweed Records delivers a wide-reaching range of productions for the club and the afterparty, alongside through to easy listening and beyond.
Included in the LP Sampler, the five tracks on the package highlight a wealth of differing soundscapes and subtle nuances to satisfy fans across the house spectrum. The opener, "Ayu," alongside Mathias Hinds, is a slick dive into rich organic percussion arrangements and rolling grooves. At the same time, "Olga" with Simon Kiisk brings classy dubby textures guided by tougher yet clean kicks.
Next up is "Lee Hooker Tribute," a funk-fuelled dedication to one of blues and soul's finest talents, before "Spaceship Hop" combines jazzy keys and further paired-back percussion shots for more classy minimal-leaning material. Closing the sampler, "Drowning" is a hazy and hypnotic trip amongst swirling leads and snaking low-ends, offering an impressive glimpse into the remainder of the nine-track package.
A project displaying his musical range to its fullest, "Ice Breakers" is a rich and impressive collection of tracks that symbolize both Bäcksvart as a talent of note and the Seaweed Records family as a collective at the heart of the Stockholm electronic scene.
Bäcksvart - Ice Breakers (LP Sampler)
Release Date April 2023
Label Seaweed Records
Tracklist
1. Bäcksvart & Mathias Hinds - Ayu ***
2. Bäcksvart & Simon Kiisk - Olga ***
3. Bäcksvart - Lee Hooker Tribute ***
4. Bäcksvart - Spaceship Hop ***
5. Bäcksvart & Simon Kiisk - Cinematic Transitions
6. Bäcksvart - Drowning ***
7. Bäcksvart - Passing On
8. Bäcksvart - At Sea
9. Bäcksvart & Tinjo - Bye Bye By The Bay
*** Tracks included in LP Sampler package