Iconic Classics by Bentley
Uniting luxury fabrics with timeless design and detail, Bentley Collections launches a new capsule collection, entitled Iconic Classics.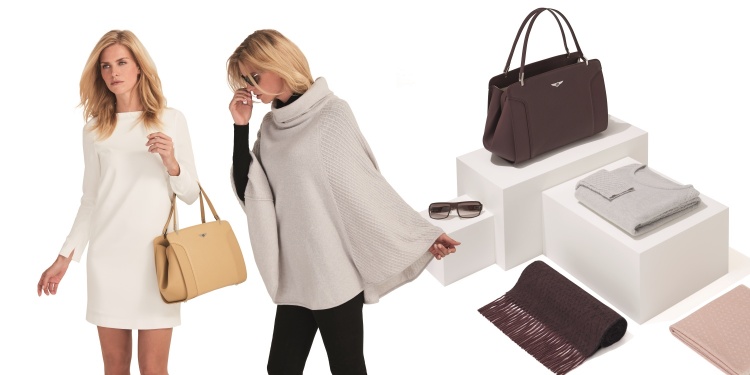 Photo by Bentley Motors
Inspired by the Continental GT, voted one of the most iconic cars of the 21st century, the range features luxury apparel and accessories for both men and women. Bentley branding is exquisite and subtle throughout, hinting at the brand's DNA, for example in the form of the cross-stitching pattern or the design of the matrix grille.
The collection features his-and-her leather jackets, created from supremely soft lamb Nappa leather, which will be go-to pieces from one season to the next.
"When starting the design process for the leather jackets we wanted to complement the lifestyle of our customers," explains Karin Schilcher, Director Licensing, and Branding at Bentley Motors.
"For ladies, that meant an item that could be worn from day to night, over a white blouse and jeans or a black evening dress, ensuring versatility." Bentley detailing is delicately visible in the design, from the cut of the matrix grille lining, reflecting the shape of a Bentley dashboard, to signature twinned joints and hanging loop that are cross-stitched by hand –reflecting the same stitching that can be found on Bentley steering wheels.
Other key pieces include the woman's poncho, woven from the finest cashmere and wool, a white classic-fitted shirt in bespoke Bentley fabric with the jacquard iconic matrix grille pattern and mother of pearl buttons, and a selection of both silk and cashmere scarves.
"The supple silk scarves are lightweight and perfect for a breezy summer evening," suggests Schilcher. "Italian made, they are fashion-influenced for the modern consumer. The luxurious cashmere scarves - which are made in Britain - have cooler days wrapped up. The cashmere is carefully sourced from Inner Mongolia and is meticulously inspected before manufacturing: this ensures consistency in each and every scarf."
The color tones of the collection: black, graphite, white (for men), neutrals like blush and pale blush (for women), and deep purples were selected to complement the luxury character and contemporary positioning of the Bentley Continental model line.
Other items from the 'Iconic Classics' collection include sunglasses (for men and women), a knitted polo shirt for men in plum with iconic bullseye vent buttons and cross stitch detail to the shoulder, as well as a stylish cashmere jumper featuring matrix grille knitted detail to the sides and a luxurious pale blush silk tunic for women.
"The elegant, timeless pieces of the new line are designed to be treasured lifetime companions of the owner," concludes Schilcher. "Much like the cars that influence them."
Discover more about Iconic Classics at bentleycollection.com and through authorized Bentley Retailers.