IMPACT - Volume 2 by Freeride Millenium
Freeride Millenium's IMPACT series serves up the second volume of innovative electronic sounds, this time from Delicate Features, On Bells, Venice Arms, Younger Than Me, Birds & Zamal.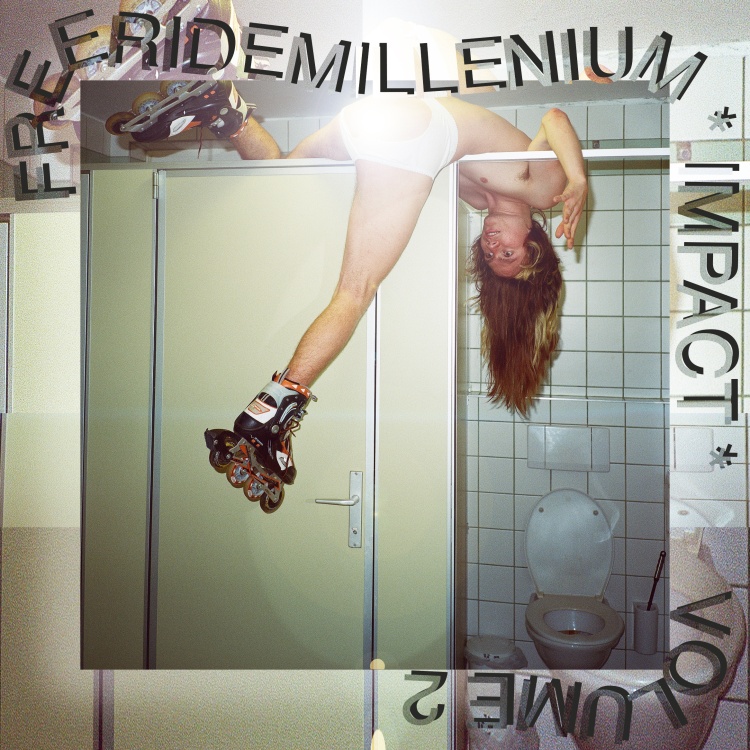 Art by Daniel Rajcsanyi
IMPACT extends a lockdown conversation that label boss Jorkes had with Lisa Jäge about how essential parties are for freedom of expression. During those times, it was brought home that club culture is vital for exchanging ideas and feelings, drives change, and provokes debate about everything from gender identification to sexual liberation. As such, the pair set up discussions under titles such as "Clubs as Places for Freedom and Emancipation" at the WAF Galerie that Lisa co-curates. Planned new talks will coincide with the two further installments of IMPACT, the first of which manifests musically with this superb six-track collection.
Russian-Armenian collective Delicate Features open up and describe the music they make as "soundtracks to Rene Magritte's pictures, where day and night exist together." Their "Without You" is a beautifully delicate and late-night track with spine-tingling vocals and icy chords. On Bells then feature d.r.a.b. on "Alive", three minutes of heavenly vocals offset by dark bass and chords. There is a bitter-sweet melancholy to it that leaves a lasting impression. Venice Arms is a new side project from acclaimed dark disco artist Curses, and "On Ur Mind" is a cavernous bass track with old school jungle influences and shimmering melodies that bring a state of euphoria.
Berlin-based, Italy-born Younger Than Me is a rebel who brings old rave energy to new school club sounds on labels, including Duro and NEIN. His "Miss Gilda" is a slow and heavy groove with grinding drums and coarse synths unfolding up top. Birds is East London's Katie Wilkinson, who fuses new wave 80s goth, techno, psychedelic, and experimental on her shadowy and bleak yet alluring "A Pointless Trip". Last comes Germany-based US emigree Zamal, a Dj who holds a residency at the label's Romantica Club parties. Here he brings his broad musical taste to "Inthevoid", a deep and dynamic techno track with cerebral synths.
IMPACT Vol. 2 is another superb collection of avant-garde club sounds. Volume one is out now, the third is due in February 2022, and all installments come with photography and artwork by Daniel Rajcsanyi.
Various Artists - IMPACT - Volume 2
Release Date 21st January 2022
Label Freeride Millenium
Tracklist
1. Delicate Features - Without You
2. On Bells (feat. d.r.a.b.) - Alive
3. Venice Arms - On Ur Mind
4. Younger Than Me - Miss Gilda
5. Birds - A Pointless Trip
6. Zamal - inthevoid