IN Hz by DESNA
DESNA launches her Frequency Made Music, revealing a new platform for sonic explorations and a project exploring specific healing frequencies within underground electronic music.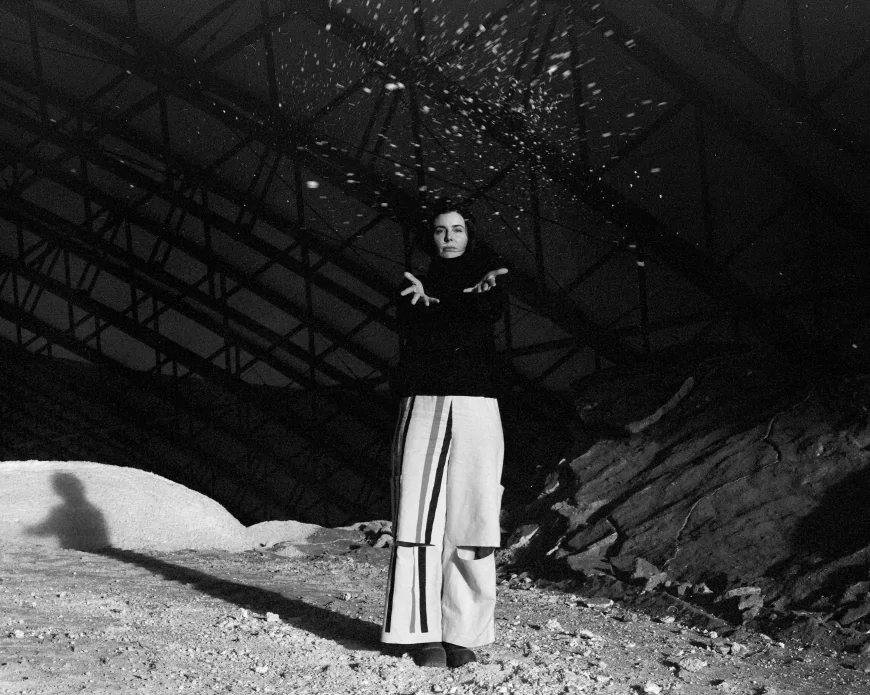 Photos by Frequency Made Music
Continually exploring what it means to be a true artist within electronic music, DJ producer and now label head DESNA is crafting and curating her own path within house and techno. A regular amongst New York's most reputable venues, from the legendary Output through to new highlights such as Avant Gardner and Brooklyn Mirage, her recent studio and life experiences have welcomed a new side to her journey as a producer.
Inspired by her late stepfather's passing in 2021, with a doctor suggesting that listening to specific frequencies and tones may help eradicate cancer cells, the New York-based talent has shifted to incorporate healing frequencies within all of her original music. Following profound studies on using specific frequencies to heal physical ailments and shift unwanted emotional states, this new path sees DESNA change her focus to create uplifting and healing experiences while staying true to her underground music roots.
A genre within its own field, Frequency Made Music was born and the label created, with the first release harnessing three specific frequencies to provide a unique experience across each production - featuring two tracks fielded by the famed Sapien Medicine, known for his popular YouTube channel for healing music for all sorts of ailments. Discovered during her search for medicinal tones, the channel was one of the primary sources of inspiration for DESNA adding healing Hz to her productions, and the two now combine to welcome the first material on the label with "IN Hz".
Healing doesn't have to be a chill thing
DESNA
"Opera Hymn 118 Hz", also known as the God frequency, combines crisp percussion with wavering synths and hypnotic textures. The track is the first of two fielded by Sapien Medicine to create a more intense and potent purpose to "inspire wonder and be a seed of inspiration" while aiding cellular regeneration. "Kiss The Moon 639 Hz" reveals deeper, dubby territories, pairing with the frequency helping to balance emotions and the heart chakra, promote communication, understanding, and harmony, and help align with and attract love. The EP is wrapped up via the warping sonics and worm-holing tones of "GRACE 285 Hz" alongside Sapien Medicine once more, harnessing a solfeggio frequency known to help and heal physical problems, leading to optimum health and balanced energy.

DESNA - IN Hz
Release Date October 2022
Label Frequency Made Music

Tracklist
1. Opera Hymn 118 Hz (feat. Sapien Medicine)
2. Kiss The Moon 639 Hz
3. GRACE 285 Hz (feat. Sapien Medicine)