Interview with Michael Canitrot
Michael Canitrot is a man who was born into music. Starting out at an early age of 10, and having his first serious gig at the age of 17, He is not a stranger to DJing. From chart-topping singles to mixing on top of the Les Marches in Cannes.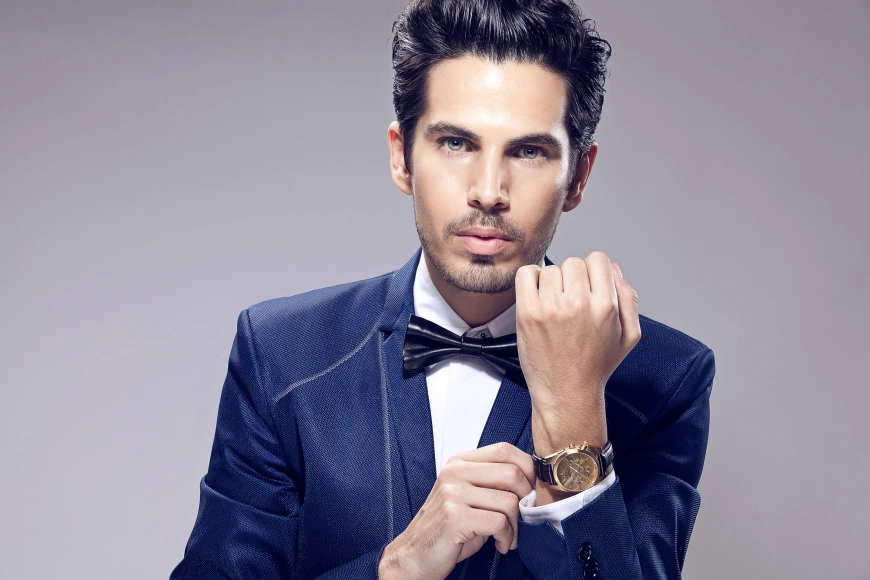 Photo by Michael Canitrot
Michael Canitrot is a man who was born into music. From Starting out at a early age of 10, and having his first serious gig at the age of 17, He is not a stranger to DJing. From chart topping singles, to mixing on top of the "Les Marches", during the Cannes Film Festival. It may seem like he has done it all, but Michael doesn't stop there. He also does music for luxury fashion companies, challenging his music creativity. We can look forward to a new album from Michael in early 2012. You never know what's around the corner for this French producer as he is always pushing the envelope.

First off, congratulations for being number 3 on the UK club charts with your single "You and I"! What does this mean for you?
Thanks a lot … I'm very proud because UK is not a easy market. They know the music, they have it in their soul.

Michael, At what age did you start getting into music?
I started to DJ when I was very young around 10… But my first serious gig was at 17 at les Bains-Douches but it was a secret, I wasn't old enough to be inside!

Has music always been a big interest in your life?
Yes… I was born into a family who loves music. Music is my way of life!

When you started the "So, Happy in Paris?" parties, did you except that years later you would be at such a level that you are with the concept?
Not really … at the beginning it was just a small party for our friends … And now we do around 100 parties per year, everywhere in the world!

Do you feel that doing music for luxury companies has given you more opportunities that the average artist?
Definitely, when you play or make music for the catwalks you have to be very curious, open mind … You can mix Classical Music, Electro, Pop/Rock or French Songs. Each designers needs are different and the musical research I have to do is always very enriching. I remember a musical theme we developed on Christian Dior's life, his tastes, his influences. It was so exciting.

How did you get involved with luxury clothing companies?
My connection as a musical designer for the Cannes Film Festival helped me to enter the fashion world and I've always love the Fashion, it's a great inspiration for me.

Tell me about your recent single "When you got love" with Ron Carroll.
I've started it last summer in Ibiza, at the beginning I've put an acappella of Ron Carroll on it.

The result it's absolutely beautiful, the melody is amazing, the lyrics are all about Love… The music is a mix between emotion and energy, calibrated for the dance floors. We'll also have a great video clip, filmed in Los Angeles. Stay Tuned!

What was it like working with Ron Carroll?
A fantastic guy and amazing artist! Big Respect!

What's your favourite part about making music videos, and being able to share them with the world?
Making Music without video and visuals it's impossible for me. It needs to a global experience!

You're currently on a world tour, what are some stops that your looking forward to? Which ones have been your favourite so far?
Seoul in Korea is my best destination at the moment, but east of Europe it's always great, and Brazil is going to be big for the electronic music!

Every show you play you give so much positive energy to the crowd, where do you get that energy from?
I've started to be a DJ to play for the public … I've give them my energy and they give me back Love … You know Studio it's great but I live for the parties, the sensation with the people is indefinable… I'm totally addicted , that's why I give all I have!

Do you have any big plans for the next year to share with the world?
Yes, a new So, Happy in Paris?'s CD compilation + a DVD bonus, a new single and I'm actually working on a album. I hope it ll be ready early of 2012!

You've been the official DJ for the Cannes film festival? Can you tell me more about this?
I've had some wonderful experiences mixing at the top of "Les Marches" (the steps of the Palais Des Festivals) for the world's most prestigious film festival.

This really is something extraordinary. I particularly remember when Quentin Tarrantino came up the Palais des Festivals steps. It was incredible to see all those people dancing down on the floor. I will never forget that feeling.

Who has been the biggest factor into the success of your career?
My parents & my girlfriend.