Interview with Orkidea
DJ Orkidea is releasing his third album called 20 and celebrating 20 years in the music business. We caught up with him to talk a bit about the album and what is in store for Orkidea for the oncoming 20 years.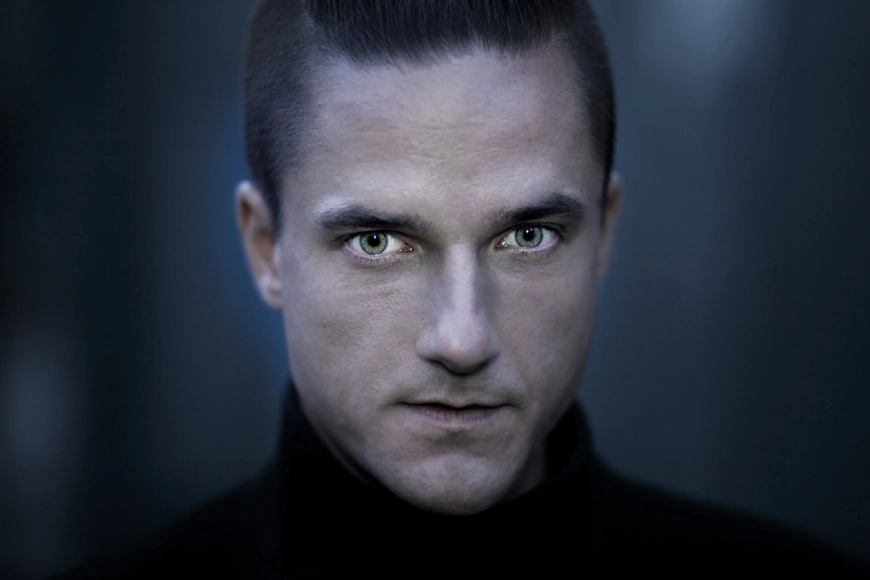 Photo by Misc Management
Your third artist album '20' is out this week. What was your primary goal in recording and releasing it?
This year marks my 20 years of DJing so I wanted to celebrate that with a new album. Musically it represents what I call "retrofuturistic" vision of trance music where I have been taking lot of inspiration from the early sound of trance but doing it with the most current production tech and sound.

Trance has had more ups-and-down, ins-and-outs than any other electronic dance music genre. Why do you feel its appeal has ultimately proved so resilient?
I think that at best trance balances perfectly between grooves and melodies and between commercial and more credible music. I hope my music is accessible yet intelligent.

If you had to say which year in the last 20 trance had been at its most musically healthy, which would it be and why?
I have to say two here: 1993 was a great year for the early trance sound with labels like Eye Q, MFS and Superstition at their best and artists like Paul van Dyk, Oliver Lieb and Jam & Spoon all being in great form. 1999 was a great year for the big Dutch sound with Ferry, Tiesto and Armin all breaking through big time and simultaneously the more progressive UK sound from Sasha, Paul Oakenfold and Nick Warren delivering some amazing classics.

Pretty early on in the album there's Hale Bopp, which is a very interesting choice of cover version on the album. Why did you settle on that track to record?
The original is one of my all time favourites, which I still play every year at some point. It's one of those rare records you can drop in a pro, trance or tech house set and it always works. As the original is perfect as such I wanted to do something completely different with the remake. Me and JS16 wanted to create a version paying homage to the sound of KLF in early 90s. Rough, raw and energetic riff meeting today's groove. There will be more trancey and hypnotic remixes coming up soon from myself and Solarstone.

You've shared a long-standing production relationship with Solarstone. How has he played a part in '20'?
We share lot of same thinking about music in general and with the Slowmotion series we are taking influence from sound of Jarre, Vangelis, Mike Oldfield and Tangerine Dream and making a 2011 club take on that. So everything is very melodic, hypnotic, driving, cinematic and atmospheric. In studio we've done three tracks together and seem to have exactly same vibe about how things should flow. Slowmotion II has a very unusual time signature of 7/8 (instead of 4/4) which was interesting to play around with.

There are a couple of remixes worked into the album's tracklist. Tell us about why you chose those 2 tracks in particular to rework?
Simon Berry from Art of Trance asked me to deliver a remix for him. AoT is one of my all time fave trance artists so I was immediately up for it. Especially when the track is a cover version of Vangelis who is one of my biggest musical heroes. This remix doesn't have a breakdown at all by the way! It's a concept I've been thinking for a long time and finally got to do it. Killa then again is something I remixed back in 2005 and is perhaps my most successful remix to date. I wanted to make an updated version to play out on gigs but it turned out so well that I included it on the album too. Nick and Jody from Way Out West have also played many times at my events here in Helsinki so there was a natural connection through that too.

Orkidea seems to have set about his career in the genre in a very different way from 99% of other trance DJs. Was it a conscious decision to not go over-ground and if so why?
Hmm… not really! I've always been balancing between progressive house (from the Limbo/Guerilla times around 1993) and more uplifing trancey sound. I guess some of my sound is affected by that progressive background. I've also had Sasha playing at our event and we used to do the Renaissance parties here in Finland. Finland has also always had quite credible and "intelligent" trance scene.

'Real trance' is a term you often see attached to Orkidea's music. What does that mean to you?
To me "real trance" is the original sound of trance from the early years (1991-1994) which was more hypnotic, less obvious and more "trance like" instead of very uplifting. I guess my sound is heavily influenced with that. But don't get me wrong: I used to play banging 150 bpm rave in the early days and still enjoy very much playing a proper big room energetic sets so I'm definitely no genre purist. But in my music I try to reflect that old school vibe while sounding contemporary at the same time.

Tell us about the Lowland collaboration on the album 'Blackbird'. How would you describe your production dynamic together?
Lowland is one of the most brilliant and versatile producers I've ever met. A perfect combo of classically trained musician (even doing orchestras) and a proper music technology futurist. He was involved in most of the tracks on my previous album Metaverse and has been collaborating on six of the tracks on "20". I think he brings lot of musical and production detail and depth to our productions while I'm usually the one with the original idea and vision of what works on the dance floor. I always learn something from him while in the studio.

Vocals are very scarce on there. Tell us about why that is?
To me electronic music and trance has always been primarily instrumental and I like the beauty of instrumental music being more global and universal. But don't get me wrong: I do love a breath-taking vocals myself too with the likes of Tilt's 'Angry Skies', Oakenfold's 'Southern Sun' and Sunscreem's 'Perfect Motion' are some of my all time favourites. But as a producer I focus more on instrumental music.

With all the support it brought, did you ever think Unity was in danger of defining you?
Not at all. That track still represents very much what I stand for musically and I'm still very proud of that.

Every album has its 'easy' tracks to produce and it's hard ones. What was the quickest track on '20' to produce and which one was the toughest?
The new mix of Unity was over two years in the making so I guess that was the hardest. It holds such a special value to me that I didn't take updating that lightly. Pacifique is the simplest production on the album and also came together super quickly. I did try to add some layers to it afterwards but that seemed to take some of the simple beauty away.

'20' is as much about your 20 years as a DJ as it is producing. Your taking the album on a club tour. What are you plans for that?
I'm doing a big 30-date tour to promote the album. It's mainly around Finland but also some international dates in New York, London, Frankfurt and other places. Last album release tour was such a great experience that I'm definitely looking forward to this.

If you had the power to remove mp3s from the planet and send us all back to a vinyl-only spinning existence, would you push the button!?
Nope. Forward Forever, Backwards Never.

As the man that's considered to have been the one that introduced trance to Finland, how has it been to see the likes of Super8 & Tab and Alex Kunnari launch and build their careers in the genre?
Even if I'm considered to be one of the first trance DJs in Finland – I also had my heroes back then. DJs like Jokke, Ender and Yuhi's were playing the early trance even before me. Regarding the newer generation: I'm extremely proud to be one of the first ones releasing trance music outside Finland and hope that I've paved the way to many of the other guys. Always wanted to help the fellow Fins any ways I can. It's quite amazing how many great artists have come from Finland.

Do you see any new talent in Finland that you think could break out that you'd like to tip us off on!?
Anton Sonin, Tom Fall, Marcus Maison & Will Dragen are all part of the nu skool generation who could make it big time internationally.