Just Don't Speak by Octave One feat. Ann Saunderson
Still riding high off the success of their last album but never ones to sit still, titanic techno duo Octave One is back with a hot new single featuring Ann Saunderson on vocals.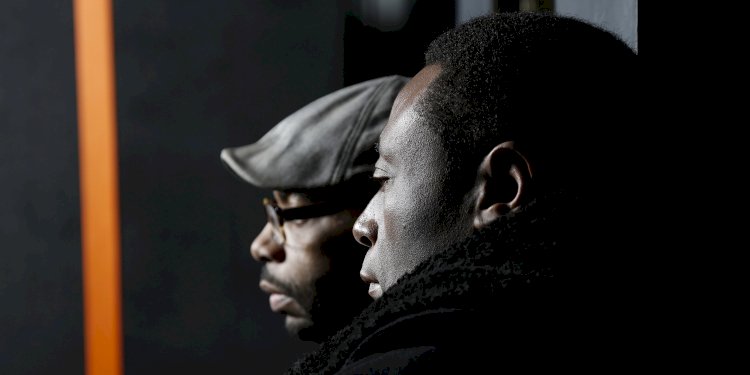 Photo by Marie Staggat
Detroit's Octave One are one of the most revered and hard working live acts in all of dance music, and have been since the late eighties. As well as being devoted to cooking up scintillating shows on the fly, they also keep busy in the studio, serving up the sort of high grade and impactful records that keep DJs and dancers happy. 'Just Don't Speak' has already received repeated support from Pete Tong on Radio 1, who played the world exclusive on his show, so is a truly bonafide bomb.
The track features their long time collaborator (British singer/songwriter), Ann Saunderson who also collaborated with Octave One on their massive dance anthem 'Blackwater' (released in 2002) and has worked with a list of who's who, in the dance music arena.
Also featured on 'Just Don't Speak' are the Urban Soul Orchestra (USO) who also collaborated on'Blackwater', adding a unique twist to the track with their contemporary string ensemble. As a versatile string ensemble, USO have worked at the top of the UK music industry for 20 year, specialising in recording sessions for top artists, major corporate events and exclusive private parties. Violinist, conductor, orchestrator and arranger Stephen Hussey founded the USO, arranging and recording strings for pop artists. Oasis invited USO to perform at their second album launch for (What's The Story) Morning Glory? with an offer to play at Mariah Carey's Christmas party following shortly after. Since then USO have been delighting audiences at exclusive events all around the world and have worked with artists such as; Mick Jagger, Madonna Kylie Grace Jones, Jay Z, Groove Armada, Nitin Sawhney and many more.
'Just Don't Speak' is a barrelling house cut with subtle but joyous piano chords rolling above fat bass. Ann's vocals are typically elastic and emotive and love fuelled. They soar as the pressure below builds and are sure to leave crowds in raptures. An instrumental version places even more focus on the uplifting and driving groove, and a dub version strips things back to the infectious percussion and bold drum lines, making for a more macho and physical cut.
Octave One feat. Ann Saunderson - Just Don't Speak
Release Date July/August 2016
Label 430 West Records
Tracklist
A1. Just Don't Speak
A2. Just Don't Speak (Blue Sunset Instrumental)
AA1. Just Don't Speak (Midnight Sun Dub)
AA2. Just Don't Speak (Blue Sunset Radio Edit)