Kaputt.wav Vol. II - Reserva/Voz Terra
Colombia's Kaputt Club returns with another release featuring a host of talent that showcases the best in dark disco, electronica, electro, and much more.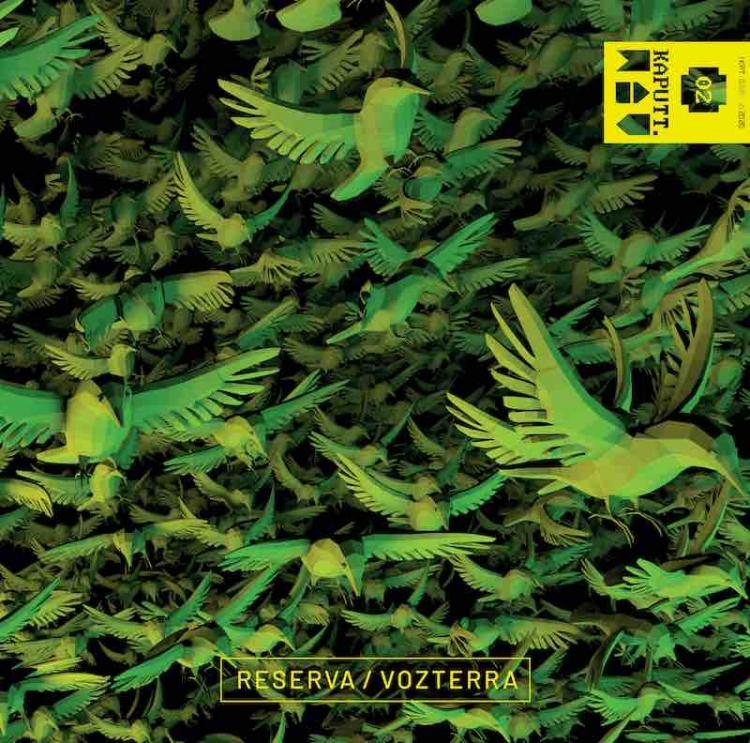 Art by Kaputt.wav
2020 saw the Bogota based club launch their eponymous imprint with a far-reaching compilation, dropping tracks from a host of artists that perfectly represent the Kaputt sound as they further cement their position as a beacon of the Colombian underground. Now they are back with ten new and exclusive cuts that transcend the club and explores the human impact on the planet, and how nature came back to reclaim their land.
Born in quarantine when nature sounded much louder than usual, VozTerra a local non-profit organization invited people to listen to nature in "Sounds from your window". People in Colombia and around the world took the opportunity of isolation to listen and record the sounds of nature. The material, together with soundscapes previously recorded in the Van der Hammen Reserve and in the La Conejera Wetland, in Bogotá, were given to DJs from the electronic music scene to create musical pieces which are now part of the Reserva/Voz Terra compilation.
The alliance of Kaputt.wav, VozTerra, and the Museum for the United Nations - UN Live, is the compilation of unconventional actions that musicians and people from all over the world took to express their interest in caring for nature with the hope of inspiring people to take action to care for biodiversity and mitigate climate change.
Things get underway with "Suba-Cota 1996" from local talent Vilamarea, offering up a succinct opener of warm electronica with rich cinematic pads. Berlin-based Curses taken up the baton next with the ethereal and hypnotic "Until the Fire Stops" before Colombia's Julio Victoria picks up the pace with acid-tinged "Regreso".
Argentinian and Calypso Records boss Thomass Jackson joins forces with the ever-impressive Local Suicide duo for the wonderfully chuggy workout that is "The Snitch" and another Berlin resident in the shape of Bogota's MiaHush then drops the arpeggiated roller, "Siempre Viva" replete with 80's inspired synth lines. The compilations second half sees chunky electro from Scadta, syncopated rhythms and rich chords from Nuclear Digital Transistor, and some Italo inspired brilliance from Bordeaux's Dombrance. Completing the package we have the deeply delicious "Marcha" from Kabinett and a final closing opus from Kat Yusti in the shape of 'Bestia'.
Various Artists - Kaputt.wav Vol. II - Reserva/Voz Terra
Release Date February 2021
Label Kaputt.wav
Tracklist
1. Vilamarea - Suba-Cota 1996
2. Curses - Until The Fire Stops
3. Julio Victoria - Regreso
4. Thomass Jackson & Local Suicide - The Snitch
5. MiaHush - Siempre Viva
6. Scadta - Big Bad Bird
7. Nuclear Digital Transistor - Diablo 6
8. Dombrance - Pollona Azul
9. Kabinett - Marcha
10. Kat Yusti - Bestia