Khepri by Sounds of Khemit
Sounds Of Khemit builds on the success of their first release by quickly following up with a superb various artist collection.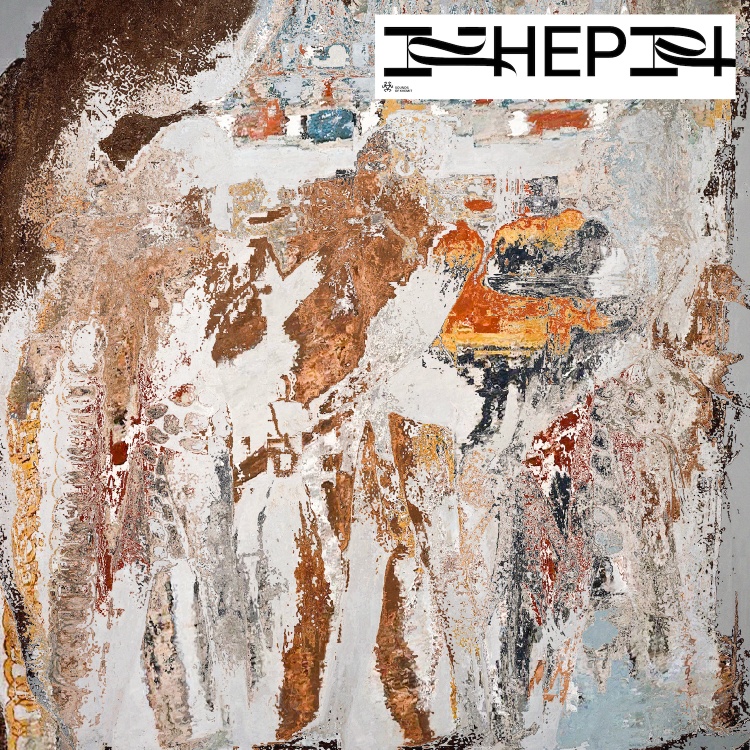 Art by Sounds of Khemit
A broad mix of artists from around the world all contribute to what is a brilliantly diverse album. The Sounds of Khemit label is focused on serving up music to transport the listener to higher states of consciousness, unlocking and strengthening our life mission on this planet. It aims to bring harmony and joy to people in their daily lives, and this new collection sure backs that up.
LA-based deep house dreamer Sarkis Mikael kicks it off with "Mountain Rising," a gently undulating groove laden with bittersweet chords and keys that rise through the mix. UK duo Death on the Balcony has a stylish house sound and has released on the likes of All Day I Dream. They offer "Lake Andromeda," a humid roller with wispy pads and the gentle patter of toms papering the groove. Label co-founder Nhii and Wild Dark return to Sounds Of Khemit after contributing 'Hanga Roa' to the first EP. "Dreamers" is seven seductive minutes of cloudy synths and pillowy drums that sink you in deep.
Ykonosh is an up-and-coming Mexican duo composed of life-long friends. They have already turned heads with tunes on Underyourskin Records, and now "Heka" takes you into a late-night and exotic world of enchanting house music. Fabian Krooss is a Berlin-based talent who also appeared on this label's first EP. His "Papilio" is beautifully delicate and roomy, with fractured melodies darting about over soft drums. Turkey's Serkan Eles has traveled between downtempo, ethnic, and melodic house throughout his career. Here he does so to spine-tingling effect thanks to the heavenly vocal that hangs above his succulent house grooves.
The Seville outfit Holed Coin always tends to tell musical stories that fuse the organic with the electronic. With "Learning", they go slow, leaving you plenty of space and time to get lost in the arcing pads and jumbled percussive sounds. B.o.T's "Poor Stranger" then gets more upright with a breezy house groove packed with melodic and percussive details. London-based Kindisch artist Jim Rider brings the majestic "Hunter's Harp," before Jordanian pair and alternative desert house duo Fairplay deliver "Things" a slice of eerie and atmospheric house. The album closes with Vruno, a Chile-born but Berlin-based artist who again showcases his naturalistic sounds with the epic strings and melodies of "Pali Satty."
Various Artists - Khepri
Release Date 31st December 2021
Label Sounds of Khemit
Tracklist
01. Sarkis Mikael - Mountain Rising
02. Death on the Balcony - Lake Andromeda
03. Nhii, Wild Dark - Dreamers
04. Ykonosh - Heka
05. Fabian Krooss - Papilio
06. Serkan Eles - Around me
07. Holed Coin - Learning
08. B.o.T - Poor Stranger
09. Jim Rider - Hunter's Harp
10. Fairplay - Things
11. Vruno - Pali Satty