Lupine EP by Marc Ashken
This September will see infamous London promoter Spilt Milk Recordings launch its affiliate imprint, kicking things off with a five-track package entitled Lupine EP from established producer Marc Ashken.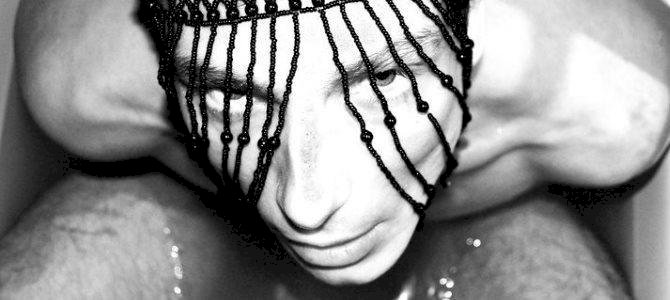 Photo by Spilt Milk Recordings
The Spilt Milk events have made quite the mark over the five years since their inception, welcoming the likes of Radio Slave, Dinky, Margaret Dygas, Stimming and Teifschwarz to play, the parties highly praised reputation gradually formed and saw them host room three at London's Fabric nightclub and throw off Sonar events. Here we see the label takes the next step from promoter to record label, launching with material from Marc Ashken, a proficient producer who's worked with the likes of Safari Electronique and Leftroom and holds a residency for the Spilt Milk events.
The original mix of title cut 'Lupine' opens up the EP, seeing Ashken embrace his signature mood-driven and hypnotic style, skilfully fusing sturdy rhythms, tripped-out meandering melodies, resonant synth glitches and a processed vocal murmurs to kick things off in style. Following is the 'Acapella' offering, an additional tool offered on the package, then the 'Beats' version of 'Lupine' steps in, doing exactly what it says on the tin and pulling back the vibe to a rugged drum fuelled workout.
Entering the flip side of the release we have two versions of 'Squat' the second record from Marc on the release, the first of which (the original) takes on a contrasting format to the preceding track. This time veering into more reduced realms as Ashken employs sparse drum programming, rumbling sub-bass tones and sporadic menacing synth stabs to create a brilliantly unique and mind-bending composition.
The package is then closed with the '606 Edit' of 'Squat', and as the name would suggest we're treated to an analogue drum-driven take on the original number fuelled by an ever-evolving dynamism to keep things intriguing over its six-minute duration.
Marc Ashken - Lupine EP
Release date 1st September 2014
Label Spilt Milk Recordings
Tracklist
1. Lupine (Original Mix)
2. Lupine (Acapella)
3. Lupine (Beats Mix)
4. Squat (Original Mix)
5. Squat (606 Edit)