Magik Muzik presents In This Moment
Andy Duguid teams up with Audrey Gallagher for the track In This Moment which is due for release with remixes by Karanda and Philippe El Sisi on Magik Muzik/Black Hole Recordings this summer.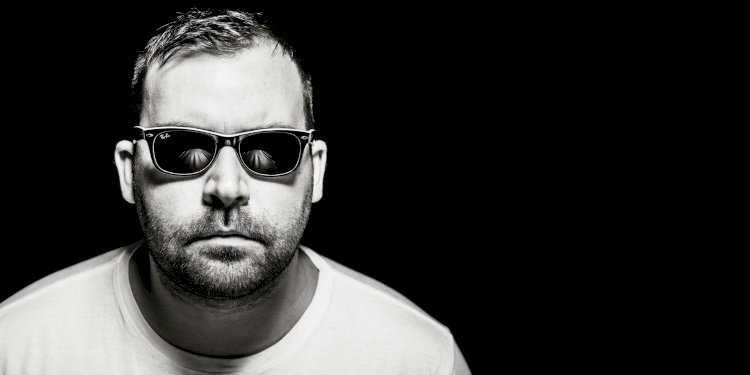 Photo by Alan Bremner
Engaging the vocals of Audrey Gallagher for his new release 'In This Moment', Andy recently unveiled the track as his follow up to the Julie Thompson collaboration 'Skin & Bones'. For this new package, Andy brought Karanda and Philippe El Sisi onboard for some heavy duty, speaker-smacking remixes of the track. In tandem with production of 'In This Moment' Andy recently announced that he is working on a new artist album, following up to 2008's 'Believe'.
Since his 'Hypocrisy' debut in 2007, Andy Duguid has become a name of fame in the world of EDM. The Scotsman's work has led to an impressive range of remixes and singles with 'Don't Belong' and 'Wasted' making it onto Tiesto's In Search of Sunrise 6 and 7 and ranking among his some of his most significant achievements. Add to that the acclaimed artist album 'Believe' and the mix compilations 'Miracle Moments' and 'After Dark Sessions 100' and be in no doubt that we're talking about a prolific artist whose career is in marked accession. Earlier this year Andy was asked by Emilio Fernandez to produce his upcoming album 'Suite 16' and he's also just reworked Betsie Larkin's hit single 'No Substitute For You'. Andy has still managed to find time to record 'Skin & Bones' and latterly 'In This Moment' - his dazzling new single.
Needing very little in the way of introduction, Audrey Gallagher's studio portfolio includes work with a illustrious list of electronic dance merchants. Her vocals on tracks by Armin Van Buuren, Agnelli & Nelson, John O'Callaghan and Claudia Cazacu have resulted in the number 1 U.K. dance hit ('Holding On To Nothing') and in 'Big Sky' an ASOT' Tune Of The Year. Wrapping her vocal embrace around Andy's composition, she gives 'In This Moment' it's magical feel.
On 'In This Moment', Andy's production trains runs full force. As with his previous single, we hear the development in Andy's sound (DJ Mag recently dubbed him "the martinet of 'doin'-things-different")! Fresh, perceptibly housey drum patterns, airy synth programming and an overall inspirational feel fuse the track together, perfectly accommodating Audrey's vocal allure. 'In This Moment' breathes positivity and togetherness, making for a tent-peg-tugging hit for this summer's ruling outdoor events.
Andy Duguid & Audrey Gallagher - In This Moment
Release date August 2013
Label Magik Muzik/Black Hole Recordings
Tracklist
01. Andy Duguid & Audrey Gallagher – In This Moment (Original Club Mix)
02. Andy Duguid & Audrey Gallagher – In This Moment (Phillippe El Sisi Remix)
03. Andy Duguid & Audrey Gallagher – In This Moment (Phillippe El Sisi Dub Mix)
04. Andy Duguid & Audrey Gallagher – In This Moment (Karanda Remix)