Maison (LP) by Re.You
After more than a decade at the forefront of underground electronic music, Re.You puts all his vast experience into a long-awaited debut album on Connected, breathing new life into house music.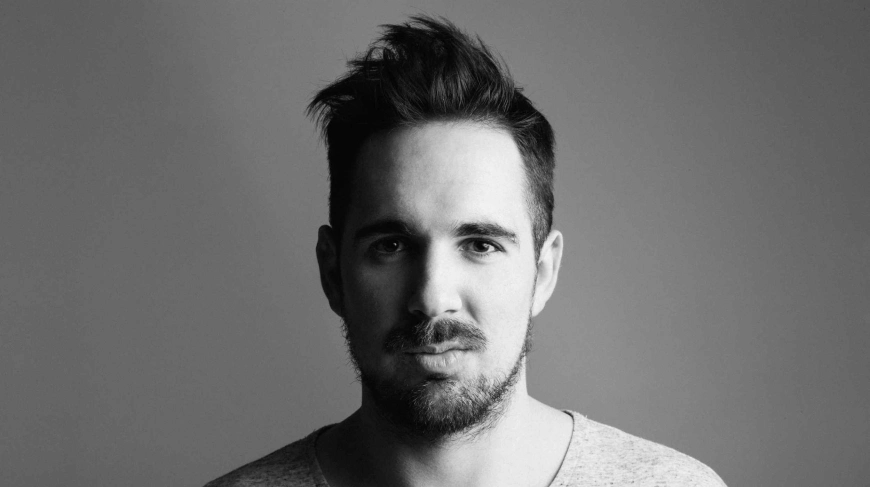 Photo by Marius Maier
German artist Re.You is Marius Maier, a producer who runs his own Younion label and continues to innovate with his edgy house and tech fuelled productions. As well as on releasing Connected, he has seen his music issued on Moon Harbour, Kompakt, and Mobilee and manages to transcend fashions and scenes with his unique sound. After many years in Berlin, he moved to Paris and found himself full of new ideas, inspired by the city and its creative energy.
As such, most of this new album was written in the French capital. He was there for just six months but as Marius says ​"It was a truly inspiring place and time, so I thought I would give the album a French name. Maison means home. That's what I feel now I'm back in my German hometown Ulm after 10 years of Berlin and a short stay in Paris. I feel now is a good time to release my debut album on Connected, a platform on which I always felt at home."
Things get off to a dramatic start with the lurching bass and broken kicks of "When I'm Lost" featuring the emotive vocals of Elli. It sets a serious mood that continues on "We Want To Go", a sparse and expansive track with found sounds, creeping chords, and a sense of late-night menace. "Relocate" feat. Stereo Mc's is another broken beat that could come from the streets of London and is complete with spoken word vocals, then "Freedom" offers a high-speed house cut with cosmic arps and driving claps.
The excellent "In The Dark" switches up the vibe again, this time with unbalanced bass and crisp percussion taking you deep into the night, while "Inyani" feat. Oluhle & Aaaron gets you in an afro-tinged trance thanks to the vocal chants and suspensory, spiritual chords that cast a real spell. "Soft" rolls are beautifully deep with distant bird sounds, then "If You" feat. Elli picks up with a slick and slippery tech groove full of mystery and intrigue and the journey is complete with the emotionally stirring trap style house of "Strings Of Joy" feat. Florian Busse & Ahmad.
Maison is an adventurous culmination of many years of artistic endeavor that brings plenty of fresh and exciting new perspectives to house music.
Re.You - Maison (LP)
Release Date May 2020
Label connected
Tracklist
1. When I'm Lost feat. Elli
2. We Want To Go
3. Relocate feat. Stereo Mc's
4. Freedom
5. In The Dark
6. Inyani feat. Oluhle & Aaaron
7. Soft
8. If You feat. Elli
9. Strings Of Joy feat. Florian Busse & Ahmad