Marquee New York welcomes Marco Carola's Music On
Launching on October 25th, 2013, Marquee New York, the legendary Chelsea nightclub, is bringing Marco Carola's Music On and his cutting-edge style of techno to Marquee Fridays.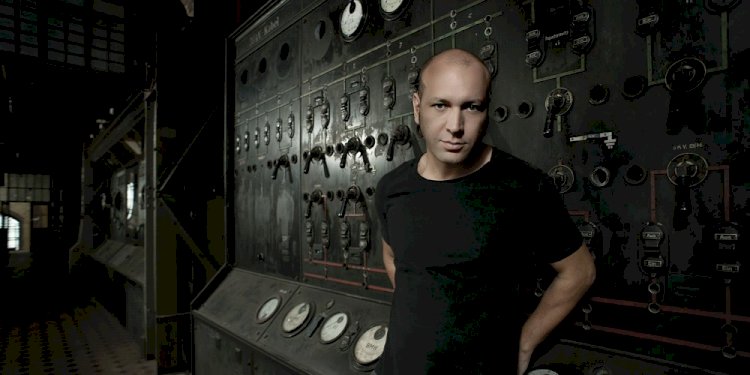 Photo by Andrew Koch
Launching on October 25th 2013, Marquee New York, the legendary Chelsea nightclub, is bringing Marco Carola's Music On and his cutting-edge style of techno to Marquee Fridays.  Marquee and Music On, Ibiza's most sought after underground electronic party, are partnering to present Marco's first US residency, taking place on eight consecutive Friday nights. This unprecedented partnership is a unique opportunity for New York's electronic music lovers to hear Marco's uncompromising musical vision week in and week out, presented properly in one of the city's most renowned venues.
From the first weekend Marquee New York re-opened its doors in January 2013, Marquee Friday nights have become New York's best weekly destination for top-notch, innovative underground dance music. Curated by the club's resident DJs, Sleepy & Boo, Marquee Fridays showcase a stunning array of iconic and breakout international talent, with past guests including Dubfire, Richie Hawtin, Lee Burridge and Nic Fanciulli. With a next-generation Funktion-One sound system, floor-to-ceiling LED wall and computerized lights, Marquee provides the perfect environment for nightlife enthusiasts to experience sounds from these musical luminaries.
"Marquee New York is thrilled to bring Marco Carola to the US for his first residency. Marco represents everything that Marquee Fridays are about - music-focused, cutting-edge and dedicated to the underground in its many permutations," said Noah Tepperberg, co-founder of Marquee New York.
Launching at Ibiza's seminal Amnesia in 2012, Music On has become one of the island's most buzzed-about events. Guided by the mantra of "It's all about the music," Marco Carola's Music On strives to embody this concept by featuring a hand-picked roster of legendary and up-and-coming guest DJs alike, performing to a packed crowd each week until the sun rises on Ibiza.  Music On has welcomed a variety of internationally recognised talent during the 2013 season, with Marco's weekly extended closing sets on the Amnesia terrace continuing to be the highlight. Equally as celebrated is this year's Music On advertising campaign, which features 16 hand-crafted sculptures, all created from organic, recycled materials, with each representing the 16 weekly events in Ibiza. Music On has commissioned a stunning steel frame sculpture for the New York residency, which is depicted in the event artwork and will be present at Marquee itself throughout the eight weeks.
Over the past two decades, Marco Carola has developed into one of the world's most important and respected techno DJs and producers. Easily known as Italy's most prominent underground artist, he first emerged from his hometown scene of Napoli in the early 90's, starting several prominent labels and continually traveling to perform at influential clubs and festivals. He has performed in Ibiza every year since 2001, with regular guest sets at all of the island's top venues and nights. Famed for his impressive three-deck style of mixing and extended, journey-like sets, Marco's hypnotic yet tireless way of working over crowds has earned him fans across the globe. With his own Music On brand now a prominent fixture in the international scene, Marco Carola continues to cement his legacy as an iconic artist and music pioneer.