Maybach - Icons of Luxury
Who doesn't want color-coordinated luggage items and fine accessories for their new Mercedes-Maybach S 650? Mercedes-Maybach presents Maybach - Icons of Luxury collection exclusively for that new Maybach.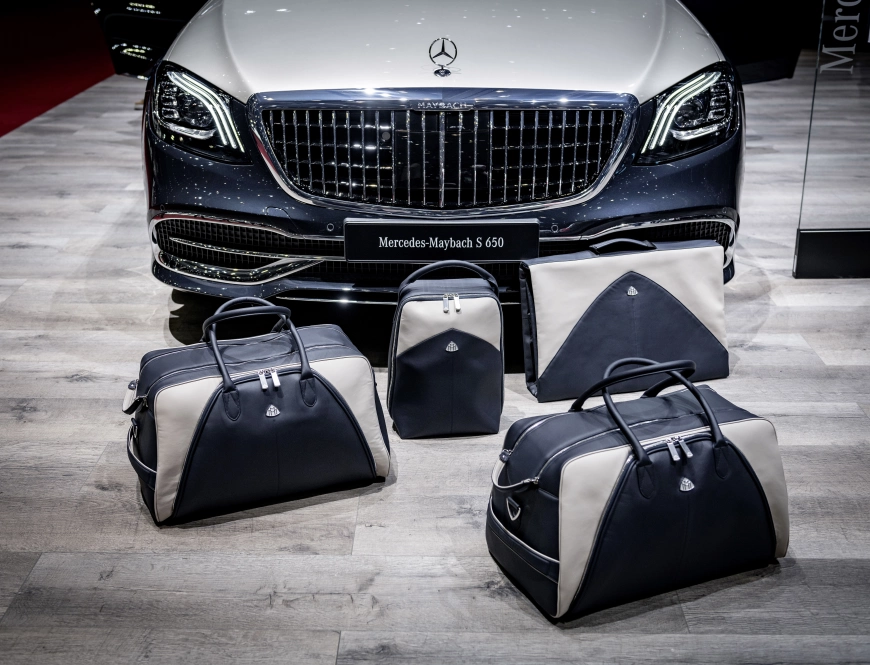 Photo by Mercedes-Maybach
To match the new look of the Mercedes-Maybach S 650, all products in the collection exhibit the two-toned color design scheme - for example in satin-red / silk-beige, titanium-grey / silk-beige or deep-sea blue / silk-beige. During production, only genuine vehicle leather is used and processed with sophisticated handcrafting methods. All products are lined with woven lining bearing the exclusive Fleurs-de Maybach pattern.
Alongside first-class quality and design, the Maybach - Icons Of Luxury's highest priority is the functionality of its leather goods and accessories. Optically, fine logo emblems and embossings subtly embellish the products.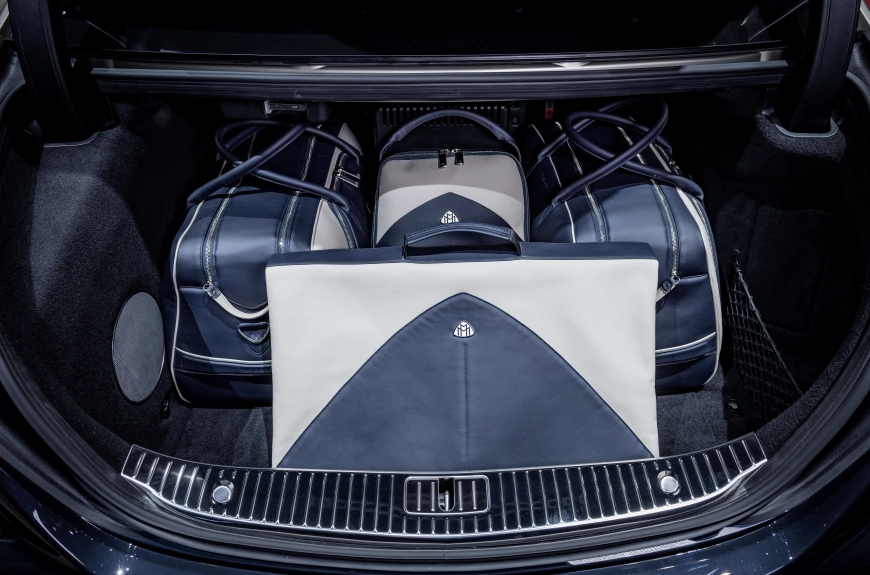 The travel bag in weekender format is called "THE JAUNT I". Its styling interprets the legendary shape of the Maybach logo. The weekend consists of two large zipped compartments with separate sections.
The garment carrier, "THE STREAMLINED I", offers various compartments and flaps, as well as different attachment options. These include the opening for a coat hanger and an additional leather strap with a snap hook for hanging on a rod or for a second hanger.
Shoes are kept clean and safe during transit in the two-tone leather shoe bag "THE HIDEAWAY I". The leather is reinforced, in particular on the sole side. The lining consists of water-resistant, wipeable fabric.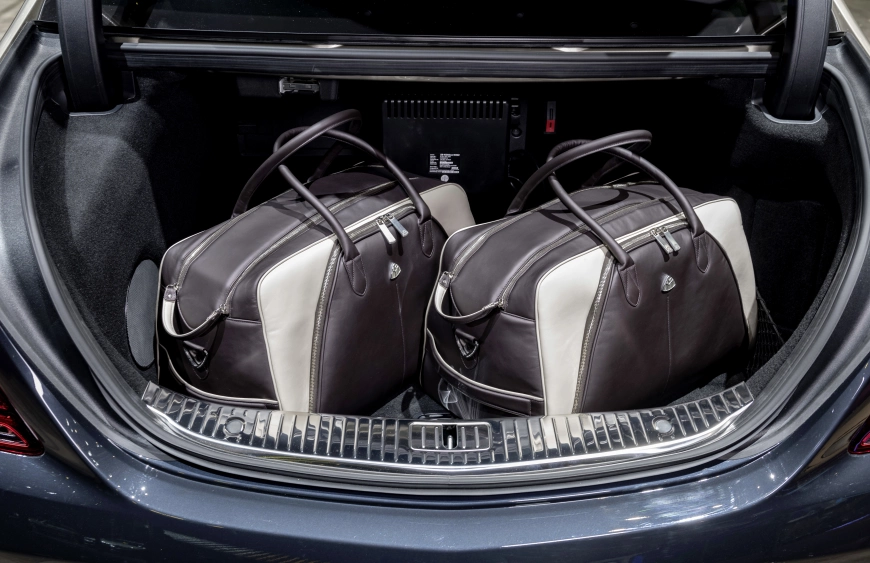 The key wallet, "THE COCOON I", matches the shape of the car key and is constructed from vehicle leather in the appropriate color design scheme. The button is adorned with the classic Maybach Double-M logo. "THE KEY MOMENT I" is a high-quality key ring. Its key-ring mechanism coated with fine palladium sports a fine Maybach diamond pattern. It reflects the embroidery of the Mercedes-Maybach seat design.
This exclusive collection will be available from June 2018 in the Maybach - Icons Of Luxury boutiques in Berlin, Munich, Vienna, and Abu Dhabi as well as online at maybach-luxury.com.