Satya Jewelry
Satya Jewelry is handcrafted jewelry. Radiant, symbolic, and powerful items that are as much a reflection of the designer as well as the bearer's spirituality.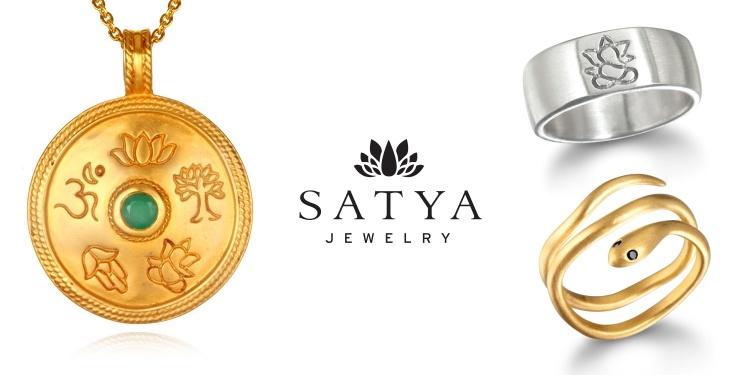 Photo by Satya Jewelry
Designed for the journey, each piece empowers women to inspire and be inspired by the world. Meaningful, radiant, symbolic, and powerful, Satya designs incorporate semi-precious stones and sacred symbols into each piece. Satya Jewelry strikes a subtle balance between classic and contemporary styles.
Each Satya piece is handmade. All of their styles are created using semi-precious gemstones, sterling silver, and a 24kt gold plate, with a palladium bond for a long-lasting quality gold plate finish.
There is plenty of modern and traditional design elements in the creations of Satya. For the inspired and enlightened man, there is jewelry to find as well.