Revving up travel
McLaren and TUMI add two new suitcases to the luxury travel collection.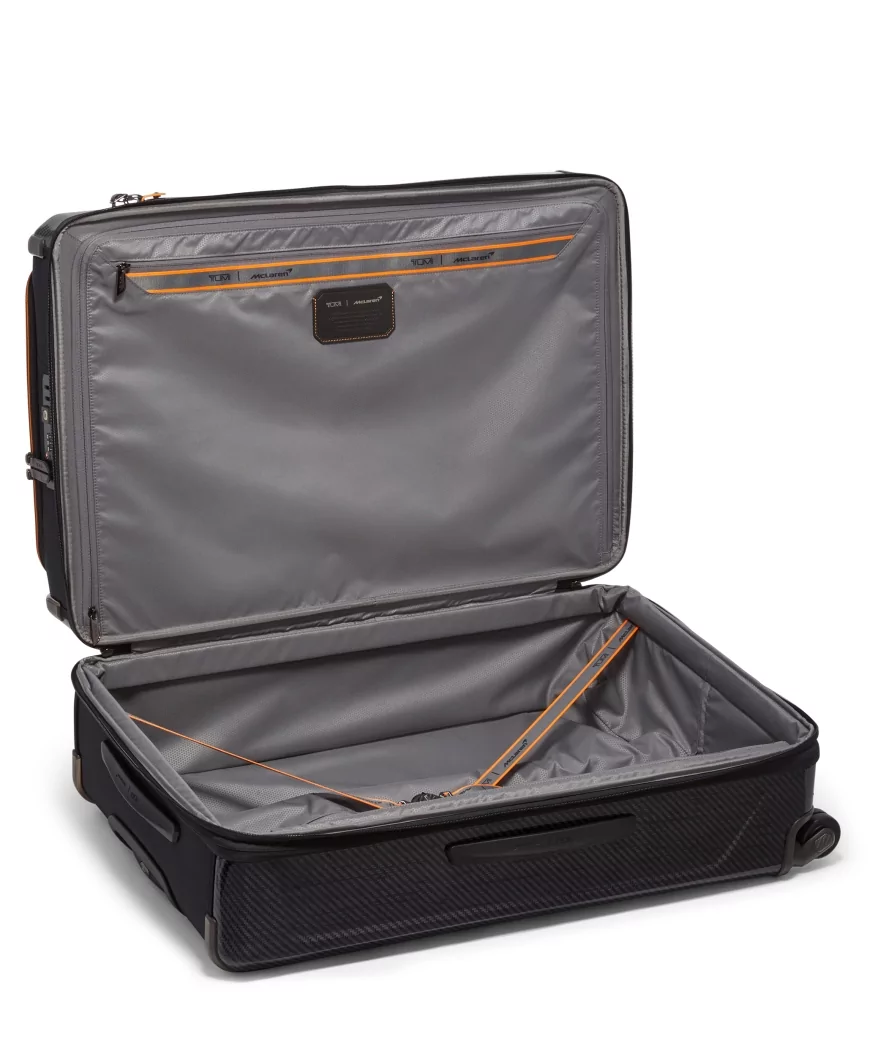 Photos by TUMI/McLaren Automotive
TUMI, the leading international travel and lifestyle brand, announces the addition of two new suitcases to its luxury travel collection designed in collaboration with luxury supercar maker and elite motorsport team McLaren.
Following the announcement of the partnership in 2019, the series of TUMI | McLaren travel collections have already pushed the boundaries of innovation and luxury, and today, it accelerates into a new dimension with the introduction of the Aero Rolling Trunk and the Aero Extended Trip Packing Case.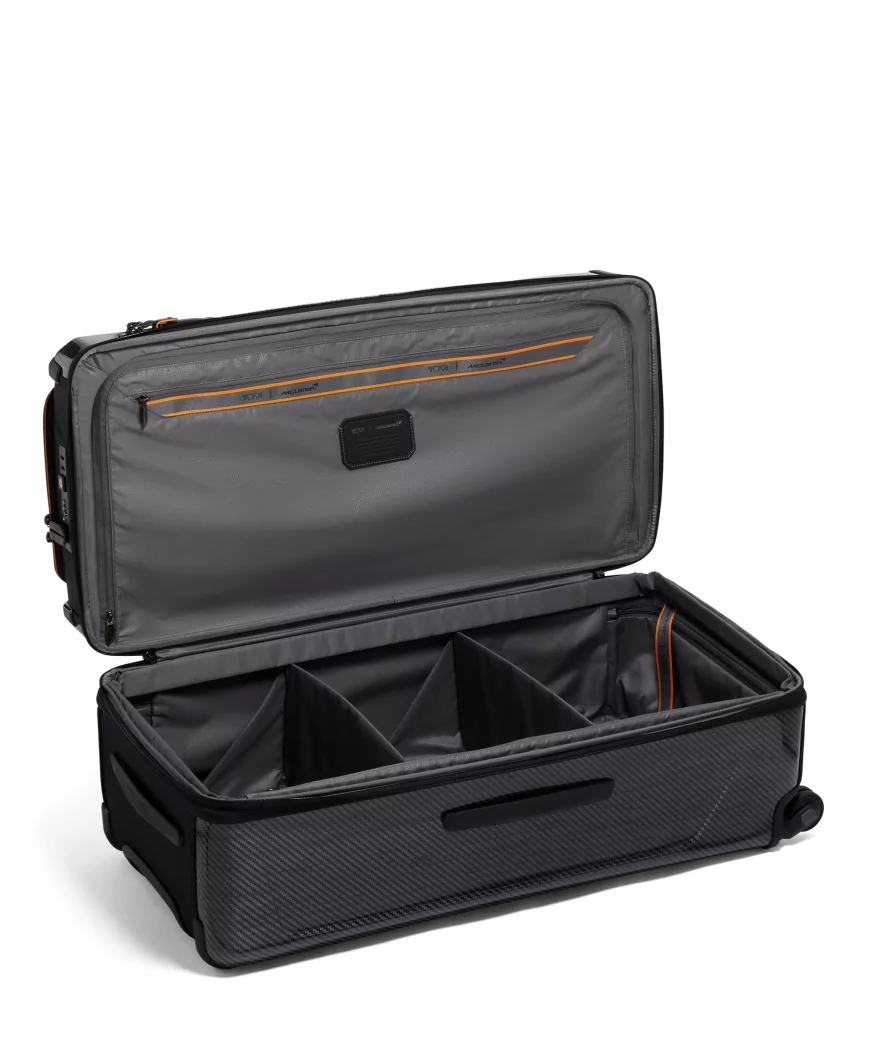 Aero Rolling Trunk
This trunk echoes automotive inspiration inside and out with its CX6 carbon fiber detailing and innovative integrated shelving to optimize functionality and organization. Reflecting automotive design, the Aero Rolling Trunk is crafted with exceptionally durable materials, including Tegris, an aero-inspired molded front panel, and CX6 carbon fiber accents.
The travel influence continues with organizational shelving throughout, and Papaya highlights bring a signature touch. This trunk delivers superior functionality and versatility without sacrificing design. Split case opening contains organizational shelving units for maximum organization and flexible packing capabilities.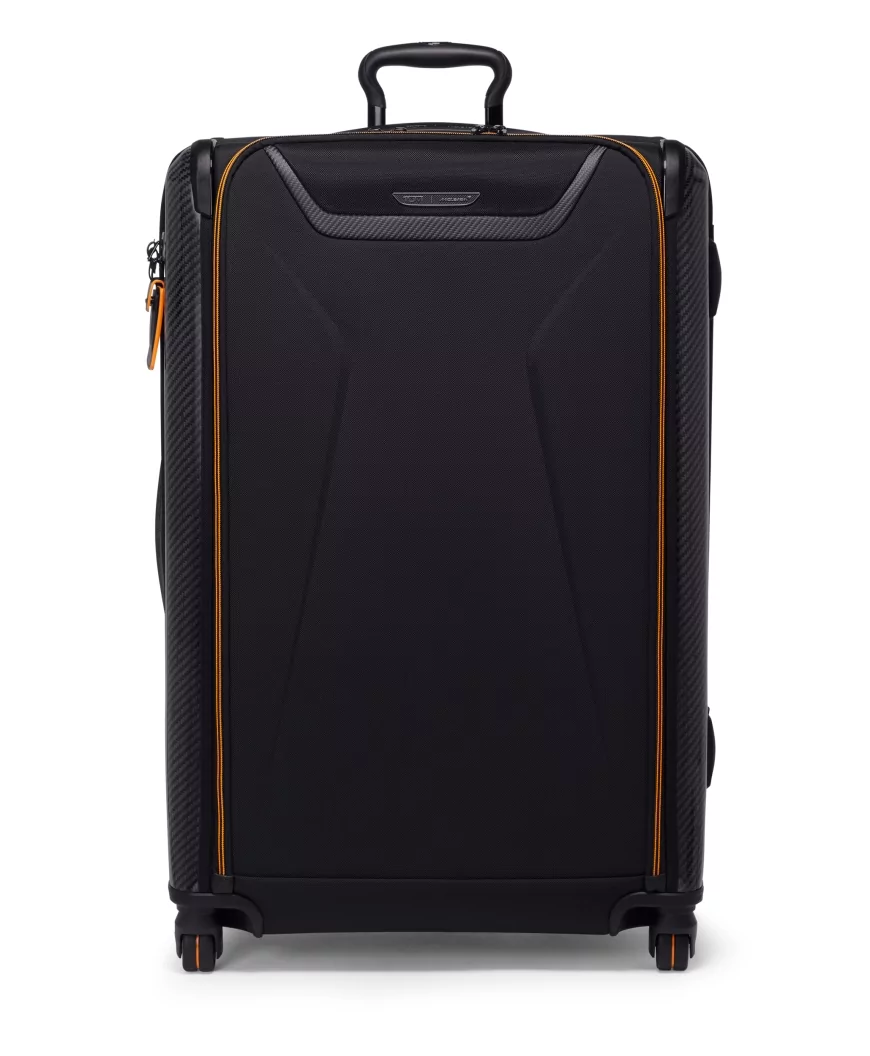 Aero Extended Trip Packing Case
Featuring CX6 carbon fiber accents and compression straps reminiscent of McLaren's five-point harness and with a McLaren buckle, the Aero Extended Trip Packing Case is expandable, and its spacious design is ideal for longer trips or group packing.
The Aero Rolling Trunk and Aero Expanded Trip Packing Case are available to purchase now via TUMI.com and TUMI's retail stores worldwide.