Melt! Festival line-up almost complete
Only three more months to go until Melt! Festival takes over the City of Iron from 18th to 20th July, bringing together music lovers from all over the world with an abundance of beats and bass.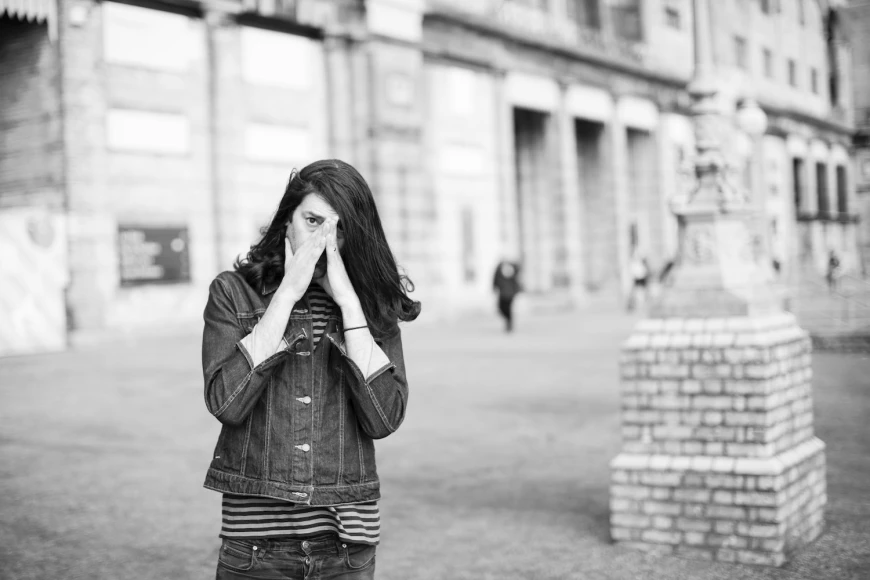 Photo by Tom Medwell
Acts including Portishead, Robyn & Röyksopp Do It Again 2014, Moderat, Jagwar Ma, Little Dragon Metronomy and many more have already been confirmed. With today's additions, the line-up is almost complete.
For the fourth time in a row, Modeselektor will curate the Melt! Selektor Stage on the beach in Ferropolis. After a B2B set with Apparat in 2013, the two gentlemen will get behind the decks with Patrick Pulsinger this year. Dub experts Sherwood & Pinch will also get busy in the DJ booth this year, along with Addison Groove, Alex Banks, Akkord, The Busy Twist and Tesla28, adding to the bass-laden beach madness. Previously announced Four Tet, Omar Souleyman, Fuck Buttons, Skream, French Fries B2B L-Vis 1990 and Mark Ernestus pres. Jeri-Jeri will be part of the Melt!Selektor line-up too.
German electronic music bible Groove Magazine will step up once again to curate Saturdays line-up at the legendary Sleepless Floor, showcasing an impressive array of acts that will make all techno heads jump for joy. Efdemin, Rüde Hagelstein & Marco Resmann & Matthias Meyer, Lake People (live), Don Williams, Vril (live), Ateq & Konstantin, Gardland, Konstantin Sibold and Petar Dundov (live) have all been added to the line-up in addition to previously announced acts Alle Farben and Nod One's Head (live).
Aside from techno-laden beats, the Melt! Festival line-up also continues to grow: Future Islands, chart-stormer of the hour, Kiesza, Sleigh Bells, Fuck Art, Let's Dance!, Elliphant, Elekfantz, San Fermin and Ostgut artist nd_baumecker are all confirmed to play at the City of Iron in 2014. There are still a few slots left to fill. So stay tuned.
All newly confirmed acts
Addison Groove / Akkord / Ateq & Konstantin / Alex Banks / Petar Dundov (live) / Efdemin / Elekfantz / Elliphant / Fuck Art, Let's Dance! / Future Islands / Gardland / Rüde Hagelstein & Marco Resmann & Matthias Meyer / Kiesza / Lake People (live) / Modeselektor B2B Patrick Pulsinger / nd_baumecker / San Fermin / Sherwood & Pinch / Sleigh Bells / Konstantin Sibold / Tesla286 / The Busy Twist / Vril (live) / Don Williams
All confirmed acts so far
Addison Groove / Akkord / Ateq & Konstantin / Alex Banks / Alle Farben / Erol Alkan B2B Daniel Avery / Baauer / Bilderbuch / Bombay Bicycle Club / Bonaparte / Boys Noize / Breach / Brodinski / Chet Faker / Chromeo / Clean Bandit / Maya Jane Coles / Dapayk & Padberg / Darkside / Dillon / Petar Dundov (live) / Dusky / DVS1 / Ellen Allien / Mark Ernestus pres. Jeri-Jeri / Efdemin / Elekfantz / Elliphant / Fuck Art, Let's Dance! / Future Islands / Gardland / George Fitzgerald / FM Belfast / Four Tet / French Fries B2B L-Vis 1990 / Fuck Buttons / Guy Gerber / Gesaffelstein (DJ-Set) / John Grant / John Wizards / Haim / Rüde Hagelstein & Marco Resmann & Matthias Meyer / Innervisions Special feat. Âme (DJ-Set), Dixon, Kim Ann Foxman (DJ-Set), Mano Le Tough, Marcus Worgull, Recondite (live) u.a. / Ja, Panik / Jackson & His Computerband / Jagwar Ma / John Talabot (DJ-Set) / John Wizards / Jungle / Kiesza / Lake People (live) / Lone / Lulu James / Fritz Kalkbrenner / Markus Kavka / Kid Simius (live) / Kölsch (live) / Monika Kruse / Modeselektor B2B Patrick Pulsinger / nd_baumecker / Le1f / Little Dragon / The Martinez Brothers / Maya Jane Coles / Metronomy / Mighty Oaks / Jeff Mills / Milky Chance / Moderat / Modeselektor / Nod One's Head (live) / The Notwist / Of Montreal / Kele Okereke (DJ-Set) / Panda Bear / Pantha du Prince (live) / Planningtorock / Portable (live) / Portishead / Pretty Lights / Röyksopp & Robyn Do It Again 2014 / San Fermin / Sherwood & Pinch / Sleigh Bells / Konstantin Sibold / S O H N / Say Lou Lou / SBTRKT / Skream / Son Lux / Omar Souleyman / Subb-an / Tale of Us / Temples / Ten Walls (live) / Tensnake / Tiga B2B Seth Troxler / Tesla286 / The Busy Twist / tINI / Tourist / Thees Uhlmann / Vril (live) / Don Williams / WhoMadeWho / Wolf Alice