Mind Medizin presents Sub/Mission
The ever-growing and always kinky techno world of Mind Medizin expands once again here with a new 12-track compilation album, Mind Medizin presents Sub/Mission.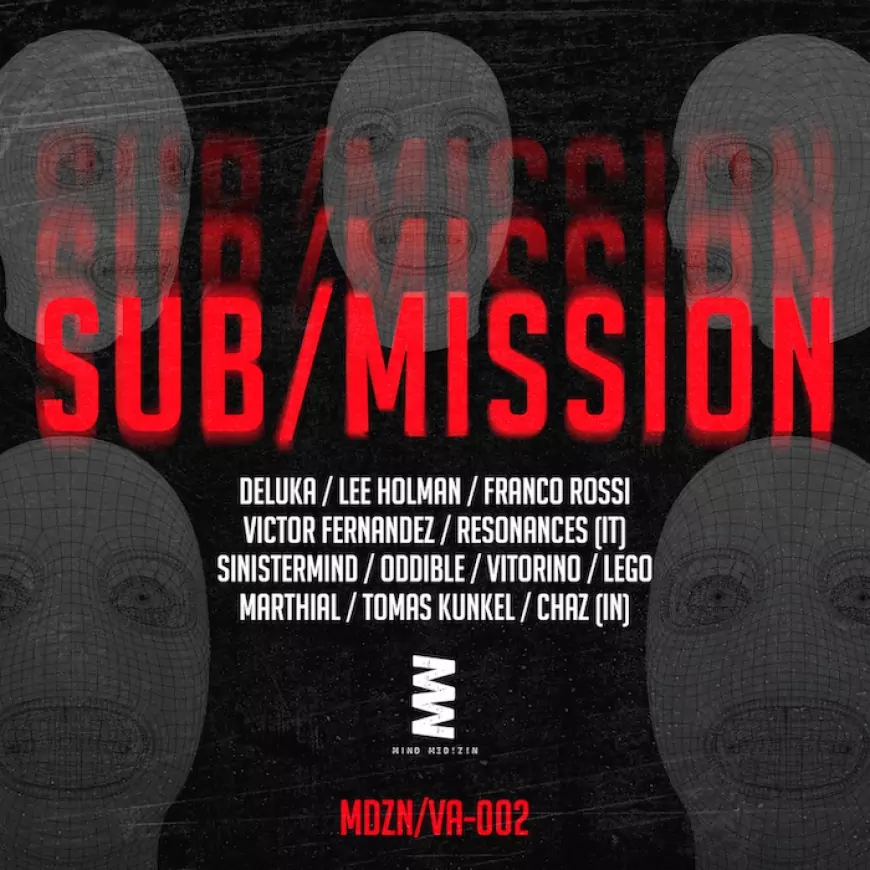 Art by Mind Medizin
As a label and a party, Mind Medizin is a place where everyone is welcome, and people are encouraged to be whoever they want to be. The core values behind the concept are about embracing sexual energy and diversity while liberating erotic innocence. So far, it has served up a sublime series of hard-hitting EPs from Lady Tazz, KYMRS, Uncertain, Jauri, and many more, and this new compilation welcomes yet more forward-thinking talents.
I have featured these performers with the utmost delight. Because we only put out 10 Eps a year, there are simply too many amazing artists for us to feature them all. Having this collection is very important for me on the label because it gives me the chance to experiment with the label's style. It's fascinating to hear how varied regional techno can sound. I'm really grateful to have them on board. They are all outstanding artists.
Lady Tazz
So it proves right from the off with Deluka's "Who Said," a pulsing deep techno cut with Mills-style synth layers melting the mind. Lee Holman's "Death Twitch" is more unhinged with its paranoid synth deployment, and Franco Rossi's "Psyhi" is a perfect supple linear roller. There are booming, swinging kicks and raw hits from Victor Fernandez, Resonances offers cosmic techno turbulence, and Sinistermind invites you into an atmospheric headspace full of celestial melody.
The second half of the collection offers pounding drum funk from Oddible, hunched-over kicks and hypnotic keys from Vitorino, and Lego layers up fizzing synths and haunting pads to make for a late-night banger on "No Me Without You." A final trio of cuts from Marthial, Tomas Kunkel, and Chaz all take this label's driving deep techno style into psychedelic and thrilling new realms.
Various Artists - Mind Medizin presents Sub/Mission
Release Date 28th July 2023
Label Mind Medizin
Tracklist
01. Deluka - Who Said
02. Lee Holman - Death Twitch
03. Franco Rossi - Psyhi
04. Victor Fernandez - Healing Grooves
05. Resonances - Your Job
06. Sinistermind - Timeless Pt.2
07. Oddible - 667
08. Vitorino - Remember
09. Lego - No Me Without You
10. Marthial - Cinderella
11. Tomas Kunkel - Killjoy Dukes
12. Chaz - Grid 9