Mouth To Mouth by Radio Slave vs Audion
Radio Slave covers and rewires Audion's modern classic, Mouth to Mouth. Turning it into a disco-inspired replay rather than a traditional remix.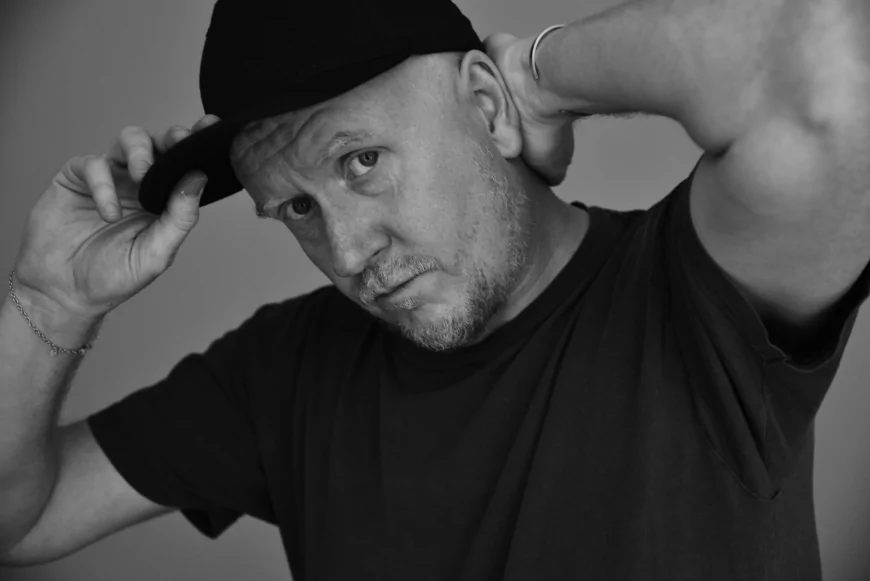 Photo by Rekids
This all-new Radio Slave vs Audion version keeps the original's iconic pulsating energy but brings fresh synth loops and a buzzing lead that tread a new path for an anthem that unified house, techno minimal, and more scenes upon its original release in 2006. An ever-evolving refresh with dark and freaky spoken word fragments that will have the dance floor in raptures all over again, Radio Slave vs Audion's "Mouth To Mouth" has been seeing dancefloor action from the great and good for a few months now.
I'll always remember the first time I heard Mouth To Mouth. It was September 2006, and I was partying with friends in Berghain at a Cadenza party. Luciano was playing upstairs in the Panorama Bar to a packed dance floor, and I had one of those "what the f**k is this" moments when he dropped "Mouth To Mouth." It just sounded so unique and absolutely destroyed the dance floor, and I left the club thinking I need this record.

To me, "Mouth To Mouth" always sounded like a disco record. It's like Matthew took "Funky Town to Detroit," and I wanted to create a version that had that vibe, modern and with a rich analogue sound, so the entire track was recorded using hardware. I added vocals, and it's already been great fun road-testing this at the club where I first heard "Mouth To Mouth" 17 years ago.
Radio Slave
Radio Slave, aka Matt Edwards, has been synonymous with cutting-edge electronic music for decades. He has done it all, from underground techno anthems to rolling house tracks and plenty in between. Audion, aka Matthew Dear, is much the same - an artist with several different aliases and the ability to explore fresh musical territory each time he steps out. 2006's "Mouth To Mouth" on Spectral Sound is one of his biggest hits - a truly unique track that united dance floors all over the world.
Radio Slave vs Audion - Mouth To Mouth
Release Date October 2023
Label Rekids
Tracklist
Digital Tracklist
1. Mouth To Mouth (Edit)
2. Mouth To Mouth
Vinyl Tracklist
A1. Mouth To Mouth
B1. Mouth To Mouth (Mouth Beats)
B2. Mouth To Mouth (Acappella)
B3. Mouth To Mouth (Synth Riser)
B4. Mouth To Mouth (Synth Solo)