M.R.E.U.X presents Power Bank
M.R.E.U.X returns to his Blumoog Music label with two fresh new techno cuts and a remix from the celebrated Alan Fitzpatrick.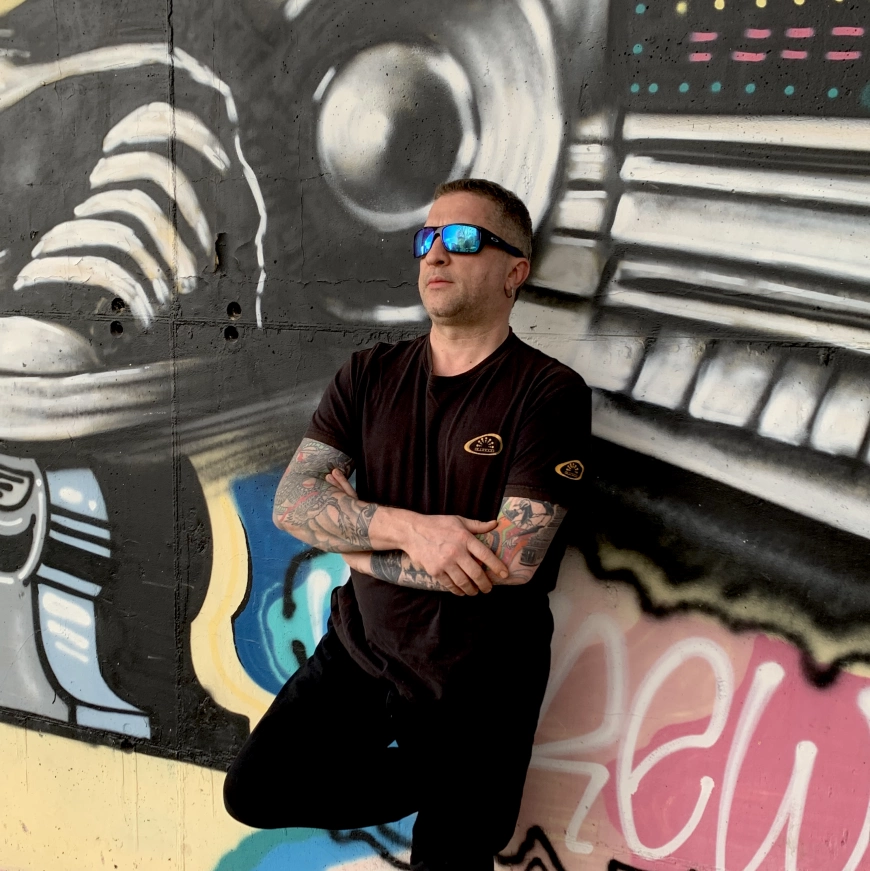 Photo by Blumoog Music
M.R.E.U.X. is an Italian artist who is a long-standing part of the European underground. He mixes up a real knowledge of the old-school sound with heavy grooves and deft sound designs both in the studio and the booth. His label is a reliable outlet for big-room techno that makes an indelible mark on the largest dance floors and that is the case here again.
The excellent "Ardity" kicks off with intense layers of textured synth and industrial rust. The pummelling drum loops and thunderous claps, tense bass notes, and loopy pads all wrap around each other to a hypnotic effect to make for a real dance floor classic. The brilliant "Shock Wave" has more broken beats but rumbling bass that locks you in. It's another track packed with grit and grime that will suit warehouse deployment, with its grand sweeping synths bringing the real drama.
Alan Fitzpatrick is a globe-trotting techno titan with his own We Are The Brave label and close ties to the mighty Drumcode. He knows how to craft supersized sounds driven by all-powerful rhythms that take him to the world's most famous stages. His remix of "Ardity" is a significant one designed for late-night trips with its wonky synths rising up and down the scale as highly pressurized drum loops and fluttering snares race onward into the night.
M.R.E.U.X - Power Bank
Release Date 27th April 2023
Label Blumoog Music
Tracklist
1. Ardity
2. Shock Wave
3. Ardity (Alan Fitzpatrick Remix)