Myth EP by Mia Dora
MadTech Records returns with some fresh material from UK artists Mia Dora this October, a three-track package featuring a collaboration with Let The Machines Do The Work and a remix from Newbie Nerdz.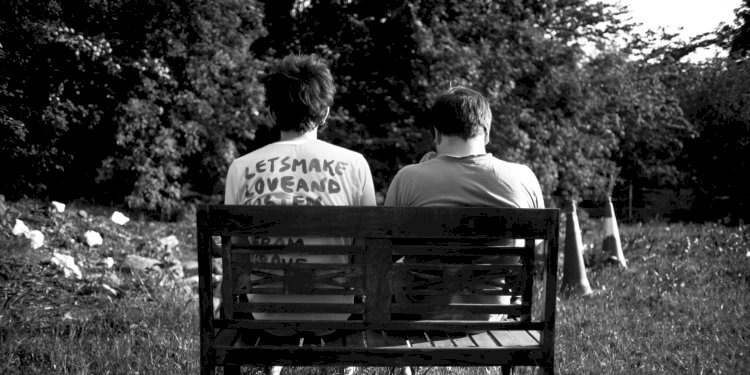 Photo by MadTech Records
Rising UK duo Mia Dora comprises Al Quinn and Robert Etherson, two budding DJ's and Producers who are becoming increasingly in demand as their careers blossom, the pair have struck a chord over the past few years with their energy fuelled, underground house sound. Dropping material via the likes of Glasgow Underground, Moda Black, Morris Audio and MadTech where they return to there, these associations being telling of the quality and universal appeal embodied in the pair's productions.
Opening the release is title cut 'Myth' which sees Mia Dora collaborate with recent MadTech signing Let The Machines Do The Work. With such an array of talent on board it's no surprise to see the outcome is a striking and emotive production employing mesmerizing vocal lines, bright piano progressions and rumbling bass tones to create a contemporary heavy-hitter.
Gruuv / Leftroom artists Newbie Nerdz step up to rework 'Myth' next, offering up their typically polished production style with swinging 909 style drums alongside drawn out bass and tom-tom hits, while the original vocal licks and smooth piano chords add a further charm and character to the interpretation. Then last up to round things off is another original from Mia Dora, going at it alone this time with 'Sedative', a charming lo-fi infused composition led by melodious piano's, hypnotic atmospherics and crunchy low-slung drums to close the package on an elegant tip.
Mia Dora - Myth EP
Release date 6th October 2014
Label MadTech Records
Tracklist
1. Myth ft. Let The Machines Do The Work (Original Mix)
2. Myth ft. Let The Machines Do The Work (Newbie Nerdz Remix)
3. Sedative (Original Mix)