Never Knew by Orlando Voorn
J​ust one month after his Super Soul release on Soul Stage Records, Orlando Voorn is back with more lush house, disco and soul infusions that feature remixes from Morgan Anson & Luke Neptune and Paul Donton.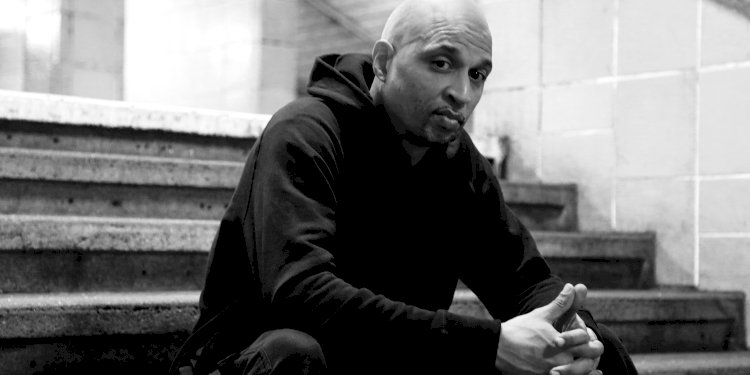 Photo by Marie Staggat
Orlando Voorn is a Dutchman who has long provided a key link to Detroit techno in the States. He has released on the likes of Kevin Saunderson's KMS and Derrick May's Fragile as well as having collaborated with Juan Atkins and Blake Baxter. His recent run of fantastic form has seen him serve up more organic, cosy, and feel good bombs for the club that lean heavily on soul, funk, and house. This latest offering comes, as the label says, after ​"six months of pushing boundaries to make something uncompromising that we can be proud of".
"Never Knew" is a fantastic blend of dazzling disco synths, funky bass, and deep house drums. Soulful vocals tug at the heartstrings while the loose-limbed grooves and boogie bass make you move your booty. In remixed form, it is a little more club-ready but still full of romance and feeling, with a killer bassline driving things forward beneath warm keys and those superbly soulful vocals.
Morgan Anson is a new artist who has always been heavily influenced by Orlando Voorn. He was a fan who played Vorn's records as a teenager and has become a natural collaborator who impresses here alongside Luke Neptune, a singer/songwriter and producer from Blackpool UK with a massive love for all things synth. Their standout remix of 'Never Knew' is prickly and colorful, with busy synth arps dancing about the mix as the golden chords keep things deep.
The excellent "Around Me" is a timeless Detroit house with a nagging lead over the top of rattling percussive drums and wiggling basslines. Part filter house, party New York swing, part gospel, it's a brilliantly characterful track that brings plenty to any party. Paul Donton is a DJ, producer, and label co-owner at Bombis Records who has been building a fine discography and laying down slick sets all over Europe for the last decade. His take on "Around Me" is a Tribal Beatdown with heavy, purposeful kicks, jumbled toms, and loopy chords and stabs that will send the club wild.
Orlando Voorn - Never Knew
Release Date May 2020
Label Soul Stage Records
Tracklist
1. Never Knew (Original Mix)
2. Never Knew (Remixed)
3. Never Knew (Morgan Anson and Luke Neptune Mix)
4. Around Me (Original Mix)
5. Around Me (Paul Donton Tribal Beatdown)