Nuit de Reve - 10th Anniversary Edition by Scratch Massive
Scratch Massive celebrates the 10th anniversary of their cult Nuit De Reve album by enlisting new remixes from heavyweight talents including Âme, Thomas Schumacher, Manfredas, Bezier, Turbotito, MRD, and more.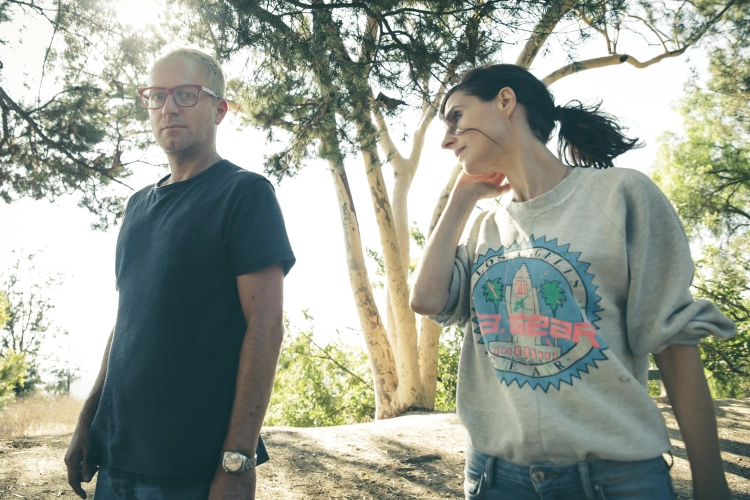 Photo by bORDEL Records
Scratch Massive is French duo Maud Geffray and Sebastien Chenut. For their landmark 2011 album, they were joined by vocal talents Jimmy Somerville, Daniel Agust, Koudlam, and Chloe. A new wave and electro masterclass took the band to a whole new level after earlier albums "Enemy & Lovers" and "Time" laid solid foundations. Over the last decade, the pair have remained at the top of their game with four further LPs, including most recently "Live in Paris" from earlier in 2021. They are proven masters of the electro-tinged, slow-motion house who have also written original soundtracks. Their knack for crafting moody, cinematic sounds makes them perennial underground favorites. This new remix album adds plenty of fresh new perspectives to their still-classic original.
There are many highlights here, not least The Populist's Post-Apocalypso Remix of "Pleine Lune", which is as rugged as electro comes. Norway's MRD brings his famous hardcore electro sound to the driving beats of "Waiting For A Sign", then melodic masters Âme draw out the grooves of "Take Me There" into a scintillating progressive house remix with sleek trance chords and epic vocals.
Vilnius-based artist, DJ, and NTS host Manfredas steps away from releases on Ivan Smagghe's Les Disques De La Mort label to remix "Break Away" into a darkly alluring and spacious bit of deep, dark, and cosmic disco. Dark Entries associate and miv label founder Bézier explores a similarly ambient-laced and pensive world on his remix of "Golden Dreams" whilst German legend Thomas Schumacher's take on the title track is a driving and powerful techno rework with mind-melting synths burrowing deep.
Scratch Massive - Nuit de Reve - 10th Anniversary Edition
Release Date December 2021
Label bORDEL Records
Tracklist
01. Pleine Lune (The Populists Post-Apocalypso Remix)
02. Waiting For A Sign (MRD Remix)
03. Take Me There Feat. Jimmy Somerville (Âme Remix)
04. Break Away (Manfredas Remix)
05. Paris Feat. Daniel Agust (Turbotito Remix)
06. Golden Dreams (Bezier Remix)
07. Closer Feat Chloé (DOELD Remix)
08. Nuit De Reve (Thomas Schumacher Remix)
09. Follow Me (NEWEM REMIX)
10. Secrets (Peter Dallas Remix)