Tomorrow We'll Be Here Remixes by Yehno
The late Pierce Fulton, Priori, Martyn Bootspoon, and more remix Nova Scotia's Yehno on Collection Disque Durs.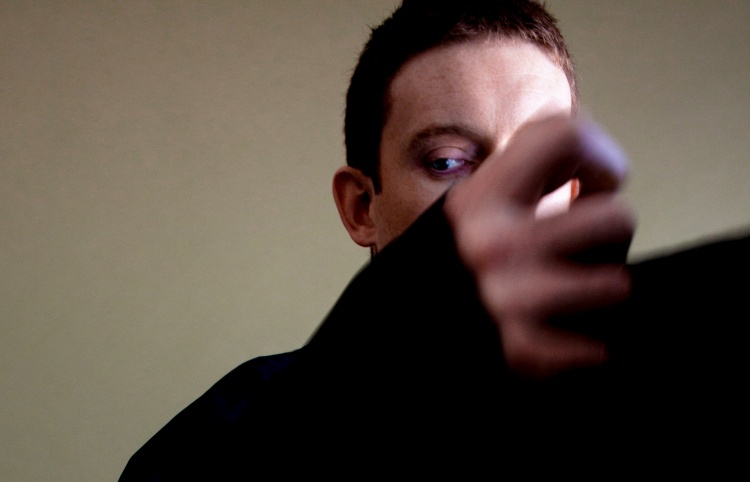 Photo by Jeremy Dionn
Following his cinematic "Tomorrow We'll Be Here" EP, the first release on Montréal's Collection Disque Durs imprint earlier this year, Yehno recruits a host of all-star remixers for "Tomorrow We'll Be Here Remixes" featuring contributions from Pierce Fulton, Ronan, Martyn Bootyspoon, Priori, and Ouri.
Released with the blessings of his family, the late Pierce Fulton's remix of "We Can" opens the release. Adding a melancholic tone to Yehno's original, swinging breakbeats, dreamy atmospherics, and shimmering FX take the forefront. Yehno follows with his own 4/4 mix of "Lullaby", with delicate drums padding the emotive and dynamic combination of noisy synth work and vocal chops, and Planet Euphorique affiliate Ronan delivers his first-ever remix with his take on "Our Best Selves", diving into sliced breakbeats and glitchy drums alongside bright, airy FM tones. Martyn Bootyspoon's version of "Walk Alone" brings squelchy synths, chopped pads, and sharp percussion to the mix.
NAFF honcho Priori flips "Fog Rolling" into a hypnotic, heads-down roller, with sparse modulations and dense, moody synthesis evolving for close to ten minutes. Ghostly International graduate Ouri twists Yehno's original work into a captivating modern classical dream, swelling throughout a series of dramatic movements before an ambient mix of "Tomorrow We'll Be Here" rounds out the release, with the Nova Scotian stripping drums and reworking instruments from his own original to powerful and dramatic effect.
Founded in 2018 in Montréal, Courage Holdings is an artist management and production company that curates events such as Piknic Electronik and Igloofest. Courage now reinvents itself, focusing its efforts towards artistic content production with their new record label Collection Disques Durs.
Yehno - Tomorrow We'll Be Here Remixes
Release Date July 2021
Label Collection Disques Durs
Tracklist
01. We Can (Pierce Fulton Remix)
02. Lullaby (4/4 Mix)
03. Our Best Selves (Ronan Remix)
04. Walk Alone (Martyn Bootyspoon Remix)
05. Fog Rolling (Priori Remix)
06. Our Best Selves (Ouri Remix)
07. Tomorrow We'll Be Here (Ambient Mix)