Nuits Sonores 2019
Nuits Sonores is a festival entirely dedicated to electronic, independent, visual, and digital cultures where music, design, graphic arts, and architecture are intimately connected.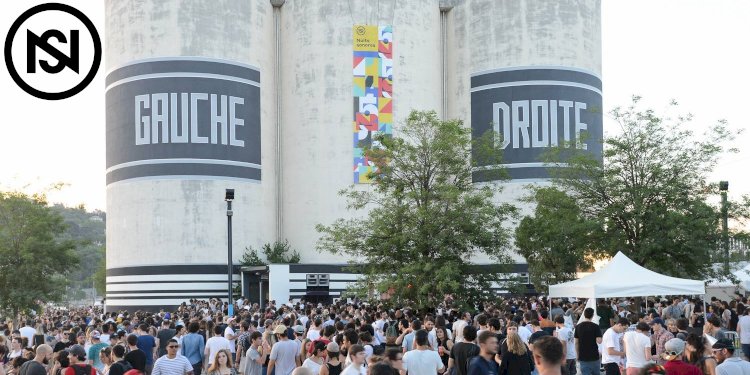 Photo by Gaétan Clément
Each year, the festival transforms about 40 locations across the city. Since the festival's beginnings, over 250 locations in Lyon have been used and redesigned including art galleries, industrial wastelands, rooftops, and even swimming pools.
This has always encouraged the public to explore and discover the festival by foot, bike, or using public transport. Nuits Sonores aims to decode past, present, and future innovative cultures. This unique and curious mindset brings together headliners and rising talent, popular music, and niche music from local, national, and international scenes.
When 29th May - 2nd June 2019
Where Auditorium de Lyon, Lyon, France
Lineup
James Blake / Jon Hopkins / Mall Grab / The Comet Is Coming / Lorenzo Senni (live) / Model 500 (live) / J-Zbel (live) / I Hate Models / SKY H1 (live) / Maoupa Mazzocchetti (live) / 3Phaz (live) / Mala (live) / Low Jack & Simo Cell / Richie Hawtin / Laurent Garnier / MEUTE / SAMA / Marcel Dettmann / Volvox & Umfang / Nitzer Ebb / Curses / Abschaum / Camion Bazar / Zaltan / De Dupe / Rago & Farina / Barbara Boeing / Charlotte Gainsbourg / The Black Madonna / Flavien Berger / Jayda G / Tony Allen & Jeff Mills (live) / DJ Normal 4 & Jan Schulte (live) / Nihiloxica / HAAi / Mambo Chick / Jennifer Cardini b2b Lokier / Nova Materia / Front De Cadeaux / Marvin & Guy