Only Breaks Can Love Your Heart EP by Amy Dabbs
Amy Dabbs debuts on Heist Recordings with her high-energy EP, Only Breaks Can Love Your Heart.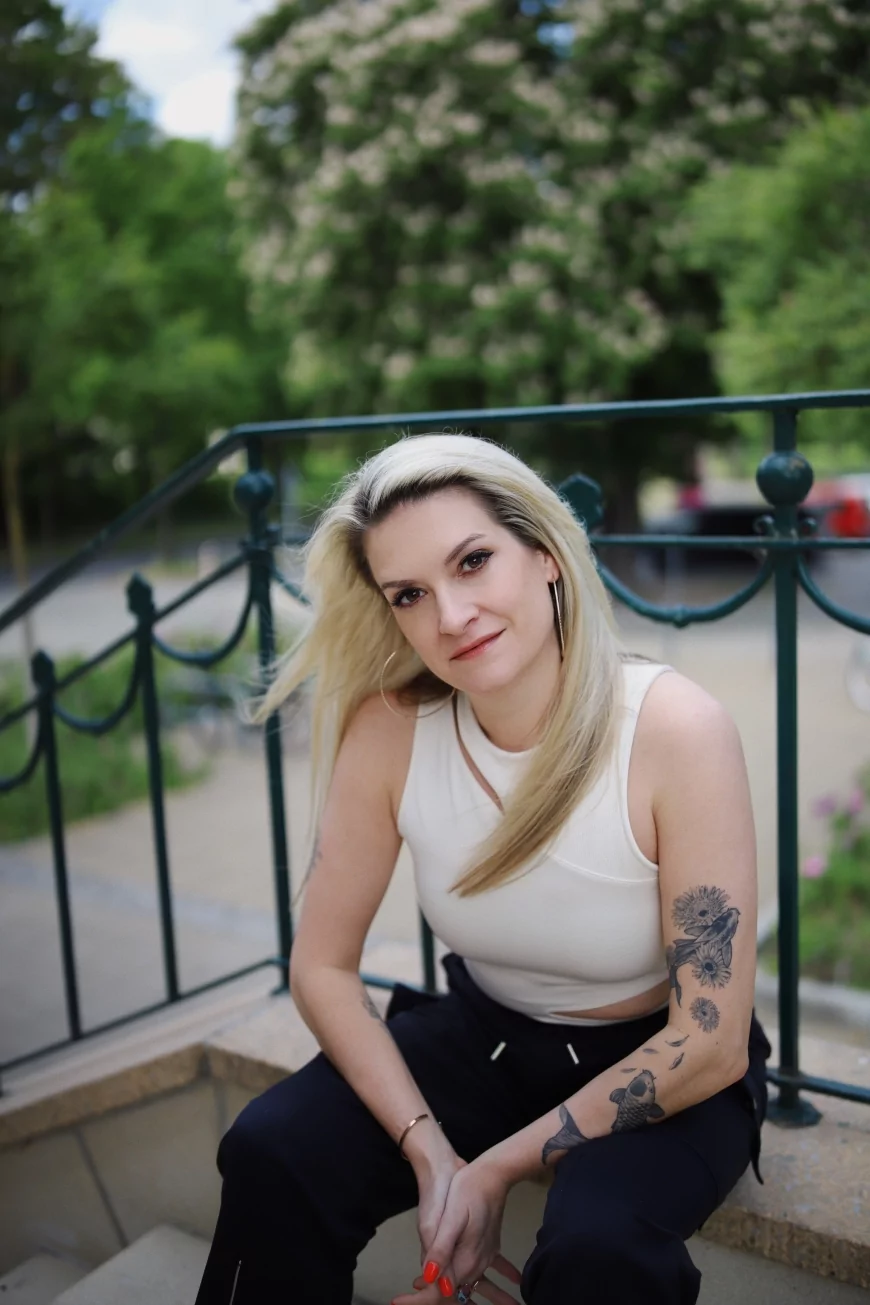 Photo by Heist Recordings
Over recent months, it's been impossible to escape the heady sounds of UK-born and Berlin-based Amy Dabbs. Her work rate is undeniable after releases on Aus Music, SHALL NOT FADE, and her own DABBS TRAXX, as well as a monthly residency on Rinse and a jam-packed tour schedule. She joins Heist Recordings for her debut EP "Only Breaks Can Love Your Heart" on the imprint spearheaded by Dam Swindle, celebrating their tenth anniversary of releases.
With support, which includes Special Request, The Blessed Madonna, Jaguar, countless BBC Radio 1 features, and fellow Heist Recordings roster mate Cinthie, Amy Dabbs has solid foundations for this forthcoming EP. It's a weighty package, jam-packed with feel-good energy and a style of breaks heralded by Resident Advisor as appealing for house heads, alongside a remix from Dam Swindle.
"Everything Alright" is characterized by its dynamic and ravey vibe, with help from Aika Mal's lush vocals, as the Dam Swindle rework switches the tempo and invites crossover appeal with a mix of warm broken beats and UK bass. They provide a previously unheard approach from the duo, adding another dimension to the track and their production repertoire. "Eleven Eleven Twenty Two" offers a classic deep house cut with subtle hints of UKG bass and sampling. Meanwhile, the 909 percussions of "Crush" and its female vocal chops, ethereal pads, and classic strings ignite Amy's feel-good signature sound.
The title track, "Only Breaks Can Love Your Heart," draws the EP finish amongst dreamy chords and raging drums while delivering 90s and 00s Rnb textures. The "Only Breaks Can Love Your Heart" EP is a return to form for Amy Dabbs as she becomes a firm favorite amongst fans and tastemakers.
Amy Dabbs - Only Breaks Can Love Your Heart EP
Release Date September 2023
Label Heist Recordings
Tracklist
01. Amy Dabbs feat. Aika Mal - Everything Alright
02. Amy Dabbs feat. Aika Mal - Everything Alright (Dam Swindle Remix)
03. Amy Dabbs - Eleven Eleven Twenty Two
04. Amy Dabbs - Crush
05. Amy Dabbs - Only Breaks Can Love Your Heart