Outlook Festival 2017
The Outlook Festival is celebrating 10 years at the beautiful Fort Punta Christo, Pula in Croatia. A magical location filled with equally amazing music.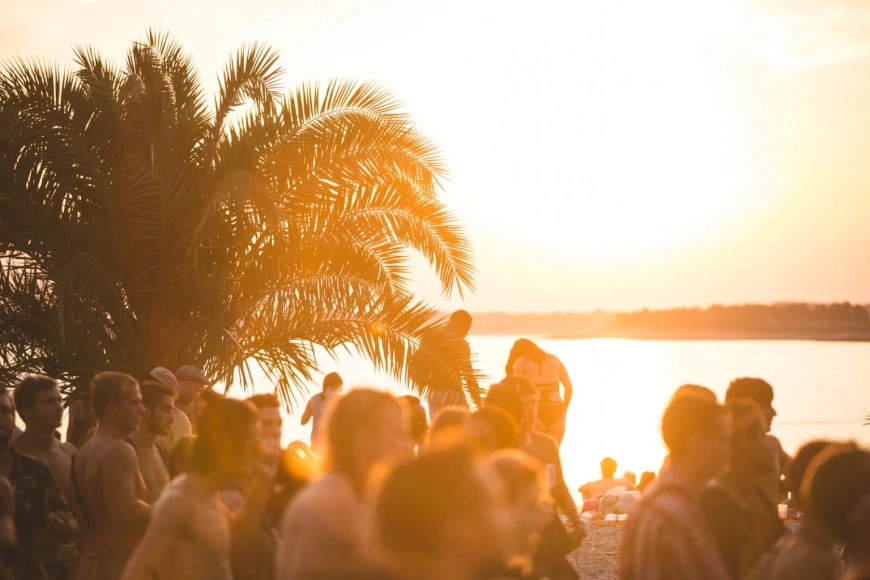 Photo by Dan Medhurst
Outlook Festival is the leading festival of its kind and has grown from strength to strength since its launch in 2008 whilst retaining all the elements and beliefs that make it stand out from other festivals. Eclectic without losing sight of its identity, Outlook Festival boasts live acts and DJ sets which span ages, generations, styles and decades in a multitude of interesting and unique venues including an abandoned fort, a dungeon, a courtyard, a moat and a harbour.
Taking place in Croatia in the beautiful scenery of a 19th-century fort, the setting is utterly unparalleled and revellers can party either on land or at sea, surrounded by unspoilt coastlines, glorious sunshine and the crystal blue waters of the Adriatic Sea.
Outlook's love of dub, roots and sound system culture will be portrayed through Europe's toughest sound systems played on by some of the world's best dub and reggae acts including captivating live performers from some of the best artists.

Lineup
Dizzee Rascal / Dj Shadow / The Outlook Orchestra / Giggs / Wiley / Goldie / Friction / Pharoahe Monch / Bugzy Malone / Aj Tracey / My Nu Leng / Tqd / Digital Mystikz / Dj Marky / General Levy / Chris Lorenzo / Loefah / The Bug / Killa P / Flowdan / Ltj Bukem / Newham Generals / Akala / Mndsgn / Jonwayne / Princess Nokia / Ocean Wisdom / Mr Thing / Gentlemans Dub Club / Dawn Penn / Macka B / The Roots Ragga Band / Adrian Sherwood / Jehst / High Focus Records / Levelz / Mefjus / Calibre / Dub Phizix And Strategy / Hatcha / Mungos Hi Fi / Soom T / Stand High Patrol / Pupajim / Dj Marfox / Dj Nigga Fox / Nidia Minaj / Dj Nervoso / Iration Steppas / Zion Train / Madd Again / Logan Sama / Spectrasoul / Enei / Skeptical / Randall / Kasra / Kahn And Neek / Zed Bias / Wookie / Matt Jam Lamont / Rude Kid / Plastician / Elijah And Skilliam / The Mouse Outfit / Riko Dan / Jenna And The Gs / Dub Dynasty / Sir Spyro / Swindle / Murlo / Spooky / Paleman / Chimpo / Dj Barely Legal / Kenny Ken / Disrupt / Speng Bond / Dlr / Commodo / Sam Binga / Eva Lazarus / Josey Rebelle / Signal / Champion / Ant Tc1 / Children Of Zeus / J. Sparrow / Lady Chann / Mc Coco / Grandmixxer / Hi5 Ghost And Boofy / Capo Lee / Big Zuu / Miss Red / Madam X / Egoless / Von D / Bukez Finezt / Swing Ting / Biome / Digitron Soundsystem / Filip Motovunski / Bamwise / Rahmanhee / Dub Smugglers / Dubkasm / Flirta D / Shosh / Walton / Danny T And Tradesman / Vital Techniques / City Fly / Elisa Do Brasil / Finwa / Chris Munky