Dimensions Festival 2017
The Dimensions Festival is an underground electronic music festival held at Fort Punta Christo, Pula in Croatia, perhaps one of the most amazing festival locations ever imagined.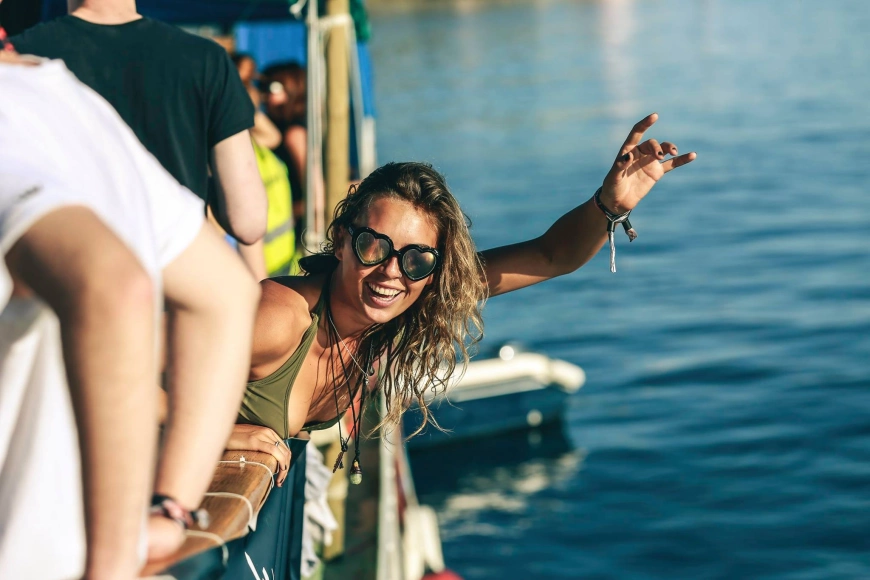 Photo by Jack Kimber Photography/Dimensions Festival
With a higher technical specification of sound systems than you will find at any other festival of its size, Dimensions is the perfect place to enjoy the deep end of electronica, the finest in house, techno, world, disco, dubstep, and other electronic sounds.
With chilled beats playing during the daytime beach sessions so you can relax and rejuvenate, and daily boat parties taking off from the harbor there is plenty to see and do.
With live performances this year from Grace Jones, Moderat, Shuggie Otis, Floating Points, Yussef Kamaal, Dopplereffekt, Demdike Stare, and many more. As well as DJ sets from Theo Parrish, Daphni, Helena Hauff, Danny Krivit and more still to be announced.

Lineup
A Made Up Sound / Aaron L / Alexander Robotnick / Alix Perez / Alma Negra / Amp Fiddler / Andwot / Antal / Ata Kak / Bane / Binh / Conforce / Cymande / Dan Shake / Danny Krivit / Daphni / Dbridge / Demdike Stare / Dj Okapi / Doc Scott / Donna Leake / Dopplereffekt / Dynarec / Equiknoxx / Floating Points / Gary Gritness / Gilles Peterson / Grace Jones / Hanna / Harri Pepper / Heels & Souls / Helena Hauff / Hessle Audio / Ben Ufo / Pangaea / Pearson Sound / Horse Meat Disco / Interstellar Funk / Jeff Mills / Jonwayne / Josey Rebelle / Joy Orbison / Kaitlyn Aurelia Smith / Kamma / Kerem Akdag / Kid Drama / Leo Leal / Levon Vincent / Luke Hess / Mafalda / Marcel Dettmann / Mike Dehnert / Mndsgn / Moderat / Moses Boyd / Solo X / Mungos Hifi / Nicky Siano / Nina Kraviz / Onemind / Oyind Morken / Paul St Hilaire / Rhauder / Powder / Radioactive Man / Randall / Randomer / Resom / Romare / Sadar Bahar / Sam Lloyd / Sassy J / Serge / Shuggie Otis / Skeptical / Sofie / Tama Sumo / Lakuti / Theo Parrish / Thris Tian / Yussef Kamaal