Outlook Festival 2018
The Outlook Festival is celebrating 11 years at the beautiful Fort Punta Christo in Pula, Croatia. A magical location filled with equally amazing music from some of the scenes best artists.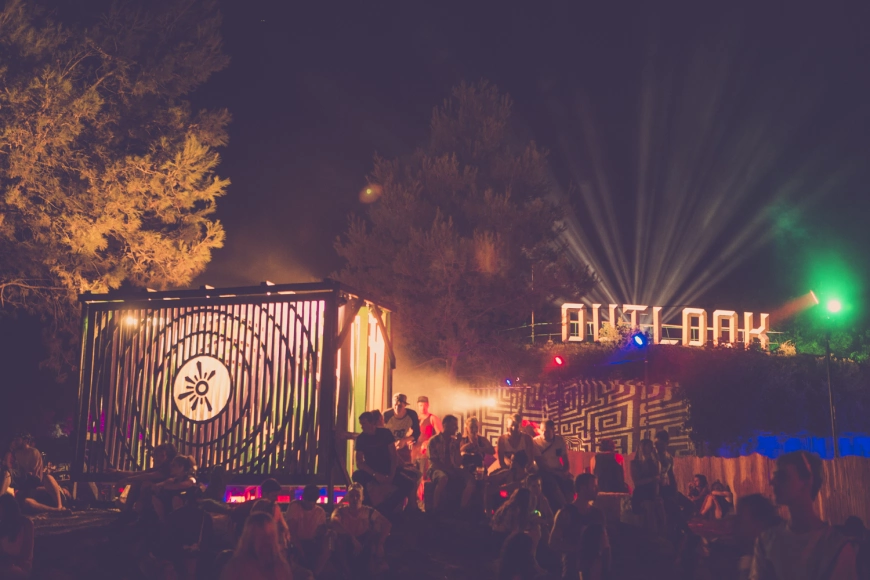 Photo by Dan Medhurst
Outlook is the leading festival of its kind and has grown from strength to strength since its launch in 2008 whilst retaining all the elements and beliefs that make it stand out from other festivals. Eclectic without losing sight of its identity, Outlook Festival boasts live acts and DJ sets which span ages, generations, styles and decades in a multitude of interesting and unique venues including an abandoned fort, a dungeon, a courtyard, a moat and a harbour.
Taking place in Croatia in the beautiful scenery of a 19th century fort, the setting is utterly unparalleled and revellers can party either on land or at sea, surrounded by unspoilt coastlines, glorious sunshine and the crystal blue waters of the Adriatic Sea.
Outlook's love of dub, roots and soundsystem culture will be portrayed through Europe's toughest soundsystems played on by some of the world's best dub and reggae acts including captivating live performers from some of the best artists.

Lineup
Bonobo (Live) / David Rodian & The Outlook Orchestra / Children Of Zeus / J Hus / Andy C / Mist / Noisia / Stefflon Don / AJ Tracey / Jah Shaka / David Rodigan / Ocean Wisdom / DJ Marky / Calibre / Digital Mystikz (Mala & Coki) / Sasasas / Dj Hype / Lady Leshurr / Dbridge / S.P.Y / Dillinja / Peanut Butter Wolf / Lenzman Loefah / Fatima / Darkzy / Skepsis / Notion / Mr Virgo / Bru-C / Lazcru / Mungo's Hi Fi / Jaykae / Randall / Slimzee / President T / Kahn & Neek / Miss Red / Iration Steppas / Channel One / Hatcha Youngsta / Commodo / Doc Scott / BCEE / DRS / Dj Storm / Madam X / Open Mike Eagle / Bryan Gee / Milo / Serum / Patife / Artificial Intelligence / Eva Lazarus / Kojey Radical / Goth-Trad / Killa P / Ant Tc1 / Devilman / Truth / Dlr / J:kenzo / Riya / Jack Sparrow / Grandmixxer / Jubilee / Silkie / Gantz / Egoless / A/t/o/s / Sully / Joe Nice / N-Type / Lamont / Charlie P / Kaiju / Ezra Collective / DJ Lag / YGG / Reggae Roast / Maasai Warrior / Kamakaze / Zero T / Manga / Shy One / Fixate / Ryan De La Cruz / Nomine / Digitron / Seven / Kyrist / Ksr / Djinn / Mantra / Mc Ad / D.O.K / Flip Motovunski / Trends & Boylan / Brain Holidays / Melanin 9 / Juss B / Dub Diggerz / Jamie Rodigan / Roots In Session / Visionobi / Danny T & Tradesman / Crazy D / As If Kid / Tonn Piper / Orson / Hops / Mr K / Dub Smugglers / Indiji / Vital Techniques & Pean / 2SHY / Layfullstop / 24hr Garage Girls / A:grade / Jman / Bump & Grind / Finwa / Blazin / Sicaria Sound