Øyvind Morken presents Homansbyen Express EP
Oslo's Øyvind Morken returns to Snick Snack Music with the Homansbyen Express EP following his recent Giorgio More-Hoarder release.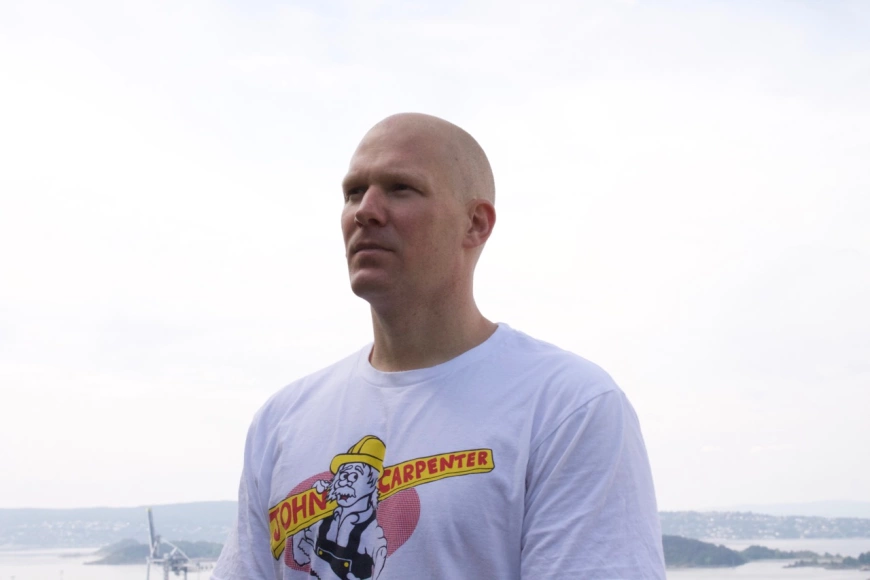 Photo by Snick Snack Music
Morken is a master of many different sounds and works the dance floor in the most unexpected ways. He has been a vital resident at Jaeger for 12 years and in that time has built up a hardcore following of open-minded party freaks while also gigging all over Europe and Asia. His eclectic sounds have come on the respected likes of Moonlighting, Full Pupp, Mysticisms, and Gravity Graffiti. Back in spring, he dropped his Wild Flowers album "Reactivate" alongside his friend Kaman Leung and just this month he released the first of two EPs for Snick Snack in the shape of the Giorgio More-Hoarder EP.
On this new one, he's back in solo mode, busting through your hi-fi with a fusion of Italo, electro, new wave, and hi-tech soul. The excellent "Homansbyen Express" channels melodic charm with textured synth arps reminiscent of early Giorgio Moroder. It has starry-eyed breakdowns and slapping drums with a real sense of cosmic funk. The equally sublime "Stratosphere" has darker bass and operates in a slower world where snaking leads and hissing hi-hats lock you in for the ride.
Øyvind Morken - Homansbyen Express EP
Release Date 13th January 2023
Label Snick Snack Music

Tracklist
1. Homansbyen Express
2. Stratosphere