Party Wall by Kate Simko
After a couple of years concentrating on raising her firstborn and performing her live orchestral shows, Kate Simko is back in the production fold for the first time since 2017 with a brilliant new EP on Play It Say It.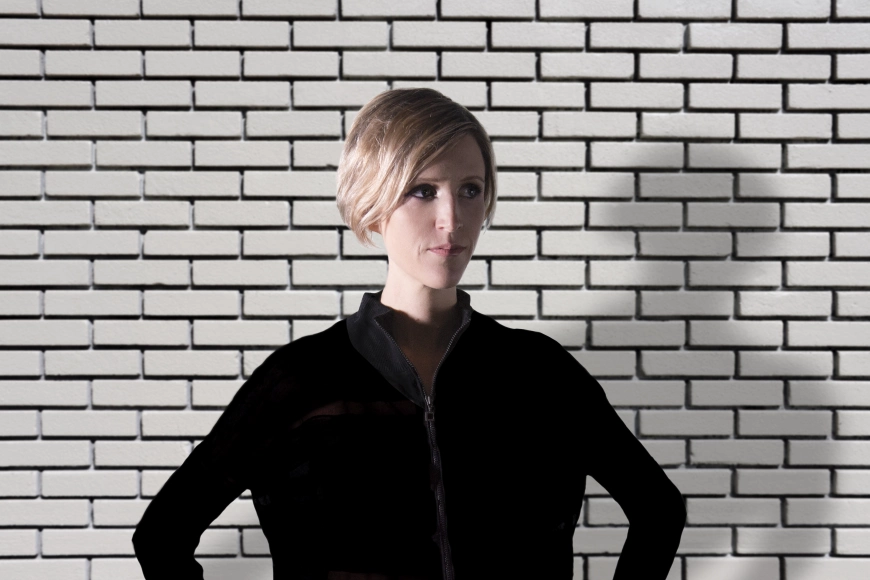 Photo by Bruno Levy
Chicago born, London based Simko is right at the cutting edge of the scene. Her hybrid electronic-orchestral live sets have taken her to high class events around the world, including her and Jamie Jones' sold out "Opus 1" debut at the Barbican Centre last fall, while her fresh take on house and techno has given rise to albums and EPs on Last Night on Earth, No.19 Music and Get Physical amongst others.
Melodic, driving, jacking and funky, Kate's distinctive sound is as unique as ever here. Opener "Party Wall" has a rugged drum line that's raw and hard hitting. Warped bass comes on from down low as hammering claps turn this into a most jacking groove, perfect for big warehouses and intimate back rooms alike. The more uplifting "By My Side" has soulful chords getting hands in the air as airy vocal samples float up top. It's a track full of positivity and suspense that eventual drops on razor sharp hi hats and perfectly rolling kicks that will always make their mark.
These are two club ready tracks that mark a fine return to the fray for one of the scene's most vital figures.
Kate Simko - Party Wall
Release Date November 2019
Label Play It Say It
Tracklist
01. Party Wall
02. By My Side