Patterns in July
PATTERNS is now firmly on the map as the seaside mecca's hotspot of choice for the discerning clubber, having consistently delivered throughout the launch month of May and continuing into June. July offers even more.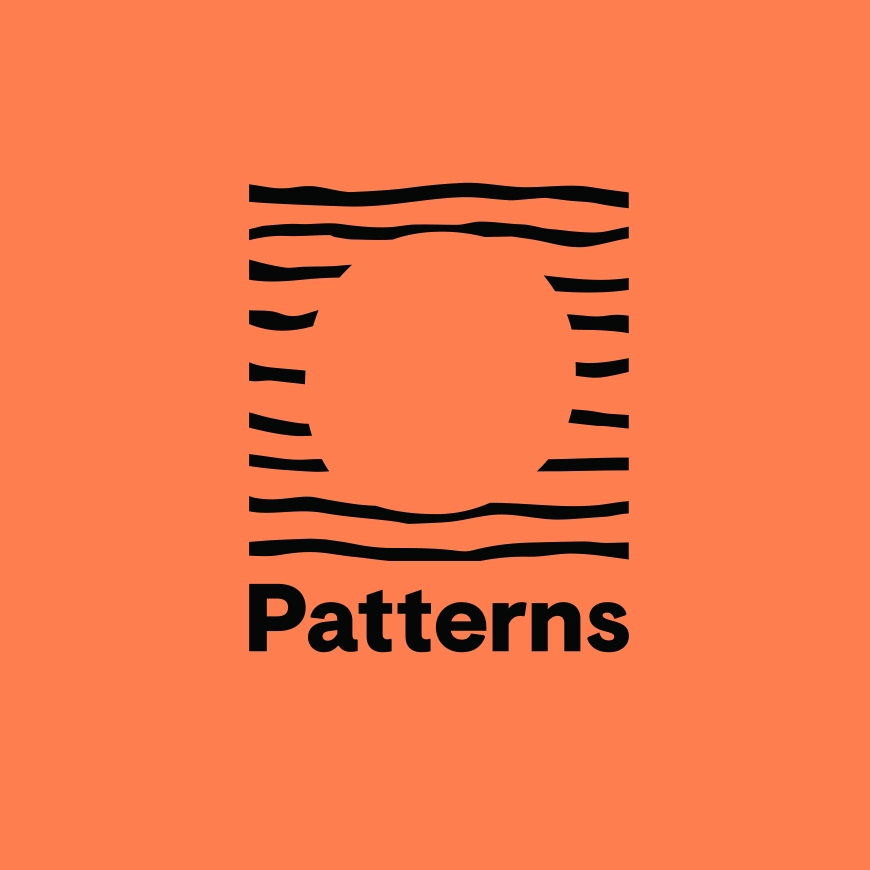 Photo by Mothership
Descending on the venue in the peak summer month of July will be a host of visionary DJs and live acts, including Floating Points, Dego, J Rocc, Hunee, Space Dimension Controller B2B Max Graef, Koreless (live), Jacques Greene, Everything Is Everything, Icicle: Entropy Live ft. Skittles, Marquis Hawkes, Jon K, Wookie B2B DJ Q, Erol Alkan with Kamera (live), Area 11 (live), Acrania, and many more!
 
Credited by Radio 1's Gilles Peterson (after he played there in May) as "re-shaping club culture in Brighton", Patterns'  unique ethos is truly displayed in its diverse and forward-thinking programming. 4th July sees their upstairs space taken over by Shogun Audio, who'll be presenting a fresh showcase from one of the most exceptional producers around, Icicle: Entropy Live ft. Skittles with DJ support from Technimatic, Primitive People, De:Tune and JuJu. Bristol-based rock band Area 11, a combination of Western rock guitar traditions with Eastern culture will be introducing their 'Gaijin Rock' experience early doors in the basement. On Saturday 5th July, an eclectic selection will be shaking things up with the Alt.Promotions crew delivering an injection of heavy metal and rock with Acrania plus support. Seasoned selectors Marquis Hawkes and Jon K take over the basement for some serious heads down business.
 
The following Friday (10th July) sees Koreless deliver his much revered live show along with a dose of Montreal's Jacques Greene's infectious blend of house and RnB. Joining them is NTS's Charlie Bones and Everything Is Everything. An equally killer line-up on the Saturday features R&S stalwart and cosmic beatsmith Space Dimension Controller accompanied by everyone's favourite funk fueller Max Graef. On Friday 17th July the team mix it up some more welcoming original turntablist J Rocc! If Hip Hop's not your thing, then look no further than Phantasy Sound's return to Southern shores for their first showcase at the new venue on Saturday, bringing new signee Kamera (live), U and of course the imprint chief himself, Erol Alkan.
 
Edging towards the end of the month, Patterns gets on a garage tip and welcomes two legends to the club going back to back for the duration, Wookie & DJ Q! Expect anything from M-Dubs to MK, DJ Luck to Zak Toms. Support comes from Freerange DJs downstairs, Dagger Brighton and pals upstairs. The following night Eglo Records driving force Floating Points helms the decks accompanied by the don like Dego, founder of 4Hero and the 2000Black collective. Titeknots and Tru Thoughts will be running things up on the ground floor. Closing the month, there's a special Rhythm Junction throw-down with man of the moment Hunee - an extraordinary selector with a unique energy behind the decks; this one is not to be missed!
PATTERNS JULY LINE-UP
Friday 3rd July
Downstairs:  KILIMANJARO PRESENTS AREA 11 (Live)
Time: 7pm - 10.30pm | Price: GBP 12.25
 
Upstairs: SHOGUN AUDIO PRESENTS ICICLE: ENTROPY LIVE FT. SKITTLES
DJs: Technimatic, Primitive People, De:Tune, JuJu
Music policy: DnB, electronica, funk, soul, house
Time: 11pm - 4pm | Price: From GBP 5 advance
 
Saturday 4th July
Downstairs: ALT.PROMOTIONS PRESENTS ACRANIA AND SUPPORT
Live: Acrania, Slaughter To Prevail A Night In The Abyss, Patriarch, If It Bleeds
Music policy: Heavy metal, rock
Time: 7pm - 10.30pm | Price: GBP 7 advance
 
PATTERNS WITH MARQUIS HAWKES AND JON K
DJs: Marquis Hawkes, Jon K, Black Fan, 1 Brighton FM DJs
Music policy: House, techno, acid, funk, disco
Time: 11pm - 4am | Price: From GBP 8 advance
 
Friday 10th July
JACQUES GREENE AND KORELESS (LIVE)
Live Koreless | DJs: Jacques Greene, Chris Headcount, Everything is Everything, Charlie Bones
Music policy: House, r&b, techno, acid, funk, world music
Time: 10.30pm - 4am | Price: From GBP 6 advance
 
Saturday 11th July
PATTERNS WITH SPACE DIMENSION CONTROLLER AND MAX GRAEF
DJs: Space Dimension Controller and Max Graef, Lorca, Donga, Wild Fantasy
Music policy: House, techno, acid, funk, world music
Time: 10:30pm - 4am | Price: From GBP 8 advance
 
Friday 17th July
J ROCC
DJs: J Rocc, Matt Tanner, Donut's DJs, Sam Griffin, Ruff Snipetts, V Dubs
Music Policy: Hip-hop, breaks, beats, funk, soul
Time: 10.30pm - 4.00am | Price: From GBP 6 advance
 
Saturday 18th July
PATTERNS INVITES PHANTASY SOUND WITH EROL ALKAN, KAMERA (LIVE)
Live: Kamera (live) | DJs: Erol Alkan, U, Charles Green, Paul Budd, Ye Ye Fever
Music Policy: House, techno, electro, disco, afrobeat
Time: | 10.30pm - 4.00am | Price: From GBP 8 advance
 
Friday 24th July
Wookie B2B DJ Q
DJs: Wookie B2B DJ Q, Freerange DJs (Charris & Dubloke, Elements, Illidge), Dagger Soundsystem
Music Policy: Garage, bass, beats, reggae
Time: 10.30pm - 3.30am | Price: From GBP 6 advance
 
Saturday 25th July
PATTERNS WITH FLOATING POINTS, DEGO
DJs: Floating Points, Dego, Titeknots, Tru Thoughts
Music Policy: Soul, funk, disco, world music, beats
Time: 10.30pm - 4am | Price: From GBP 8 advance
 
Friday 31st July
RHYTHM JUNCTION WITH HUNEE
DJs: Hunee, Charles Green and Mehtola, Uncle K and Levian, Donga
Music Policy: Disco, soul, funk, house
Time: 10.30pm - 4am | Price: From GBP 4 advance