Personal Slave by Honey Dijon feat. Charles McCloud
A bastion of magnetic style and mixing board finesse, Honey Dijon continues to exceed her bounds, pushing through from the underground of New York to become a cultural, global star.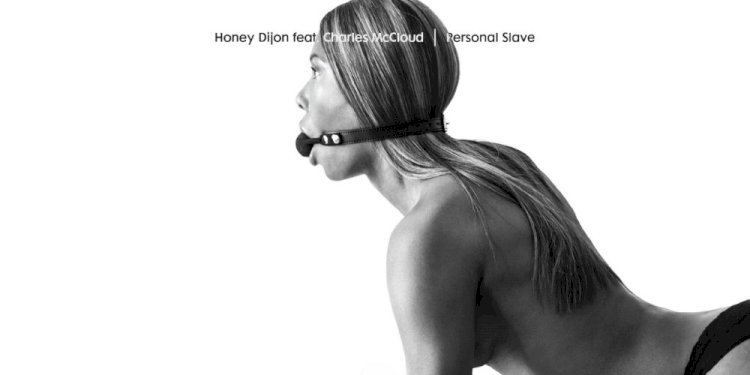 Photo by Classic Music Company
Her Classic follow-up to "Houze" with Seven David Jnr, the provocative "Personal Slave" is unapologetic, hedonist, and achingly cool.
Honey has teamed up with Charles Duff aka Charles McCloud, who lends his seductively sulky tones for the vocal on the record. Murky and mechanical, cowbell "dinks" and a percussive breakdown lift the mood, keeping the tracks' feet firmly in the "house" bracket. Consistently, Honey's productions piece together her familiar Chicago jack with a contemporary New York edge. This track goes further in exploring that hybrid style, delivered with Honey's signature lushness.
A strong force in the US techno scene under his Matrixxman moniker, Charles Duff appears again for remix duties on the "Dungeon Dub", which as the name suggests is profoundly dark and moody, resonating highly with his regular slots at Berghain. The "Drum Machine Mix" hones in on the percussive work, playing with a visceral, hypnotic vibe that is so potent it's almost dangerous. If this release is any indication of Honey's intentions for this year, 2017 will see Honey continue her ascension as a music icon.
Honey Dijon feat. Charles McCloud - Personal Slave
Release Date April/May 2017
Label Classic Music Company
Tracklist
1. Honey Dijon Feat. Charles Mccloud - Personal Slave
2. Honey Dijon Feat. Charles Mccloud - Personal Slave (Drum Machine Mix)
3. Honey Dijon Feat. Charles Mccloud - Personal Slave (Matrixxman Dungeon Dub)