Porcelain Remixes by Moby
Rocket & Ponies put together a special vinyl release where Timo Maas, James Teej, and Sebastian Mullaert serve up new remixes of the classic Moby track Porcelain.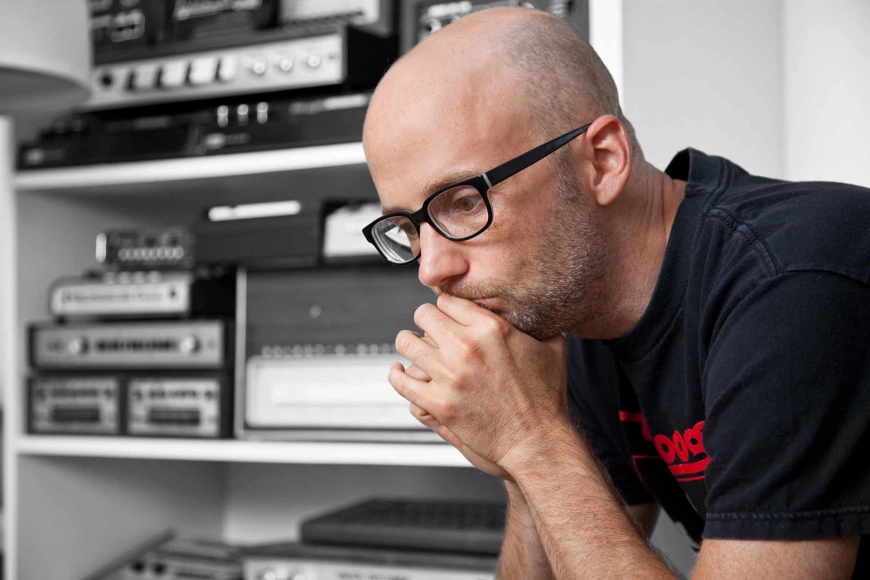 Photo by MFVS.cc
These tracks are already picking up attention from Moby fans around the globe, and add further weight to the Rockets & Ponies catalog, which has been pioneering quality electronic music for almost a decade now.
Timo Maas is the long-time techno titan behind this label and has partnered up with Canadian artist James Teej to great effect over recent years with a string of collaborations including the Grammy-nominated reworking of Paul McCartney. Now the duo hooks up again to serve up a Broken China Dub of Moby's "Porcelain". Moby needs little introduction, as one of the figureheads for global dance music he has been pivotal in its development over the years, and his seminal 1999 album "Play", from which "Porcelain" is taken, is an undeniable classic.
Maas & Teej's vital new version is a trippy nine-minute symphony of rubbery drums and synthetic synth sounds all run through with the smeared and heartbroken chords of the iconic original. The vocal cries and one finger piano notes also bring real emotion to the supple, rubbery groove, and, as a result, this one is sure to make for plenty of teary-eyed moments on dancefloors, beaches, boat parties, and terraces this summer.
Then comes Swedish artist Sebastian Mullaert, who has been turning out quality techno, minimal, and IDM since the 90s both solo and as one half of Minilogue. From Mule to Hypercolour, Cocoon to Drumcode, he has recorded for the scene's leading labels, never failing to deliver with each release. Mullaert is also a renowned vintage hardware junkie & sound engineer, who works from an incredible studio space on the edge of a nature reserve in Southern Sweden.
His masterful Transformation Mix is a fourteen-minute opus that takes the listener on a trip through organic sound design, summery grooves, and loose rhythms. It's airy and feel good, dubby and infectious, and takes you ever higher with sumptuous strings and synths all oozing warmth and feel-good vibes.
Moby - Porcelain Remixes
Release Date 26th May 2017
Label Rockets & Ponies
Tracklist
A1. Moby - Porcelain (Timo Maas & James Teej Broken China Dub)
B1. Moby - Porcelain (Sebastian Mullaert's Transformation Mix)