Porsche Design Sport Fall/Winter 2014 Collection
Porsche Design Sport, the collaboration between Adidas and Porsche Design, with its signature mix of modern, minimalist design and maximum performance features.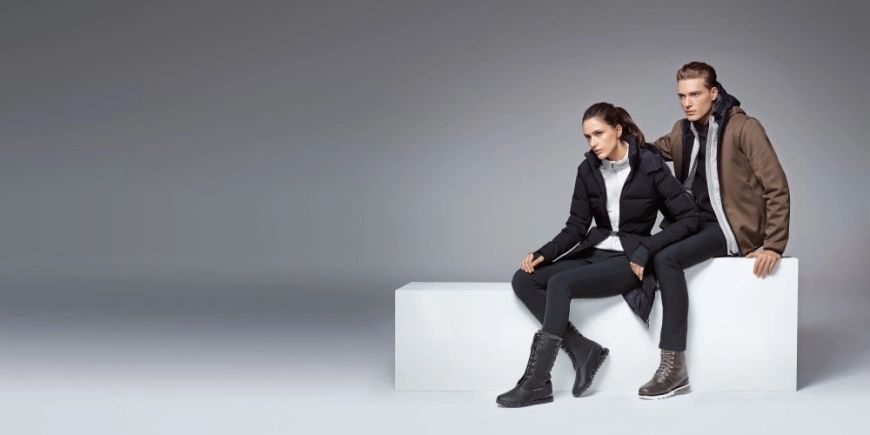 Photo by Porsche Design Sport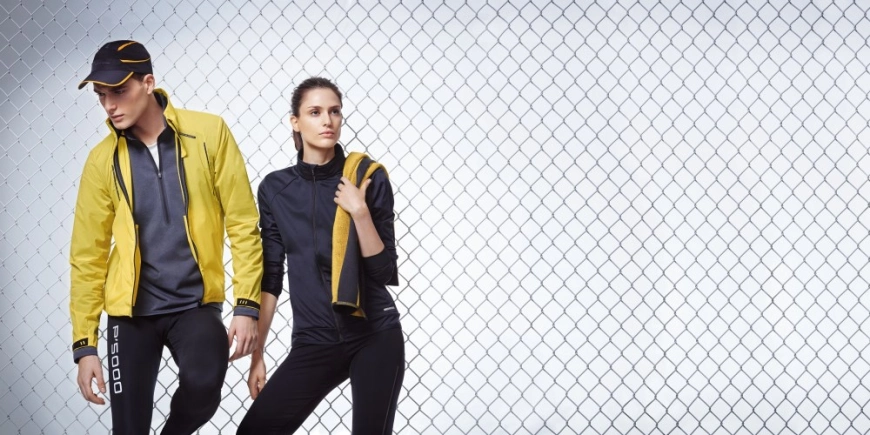 Photo by Porsche Design Sport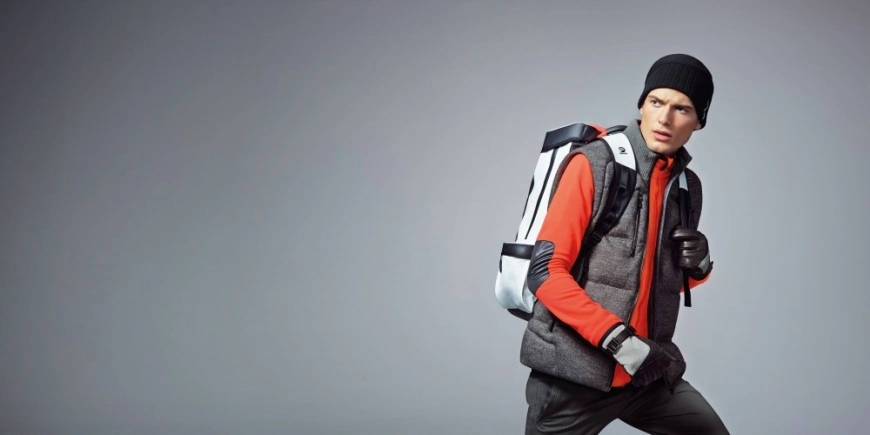 Photo by Porsche Design Sport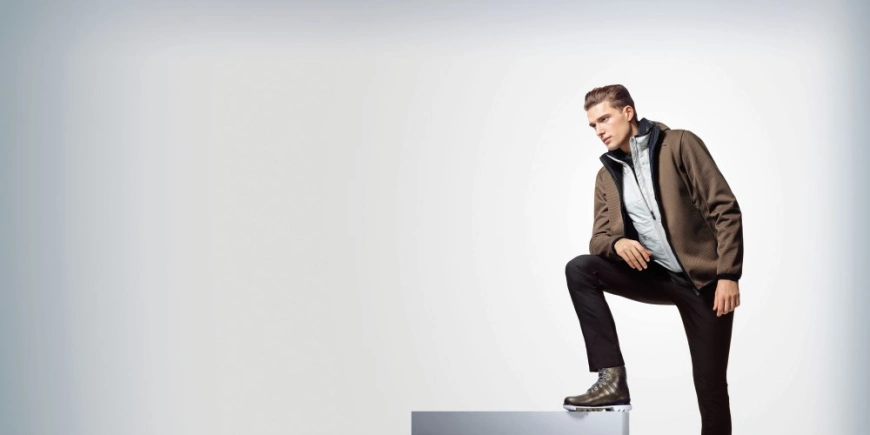 Photo by Porsche Design Sport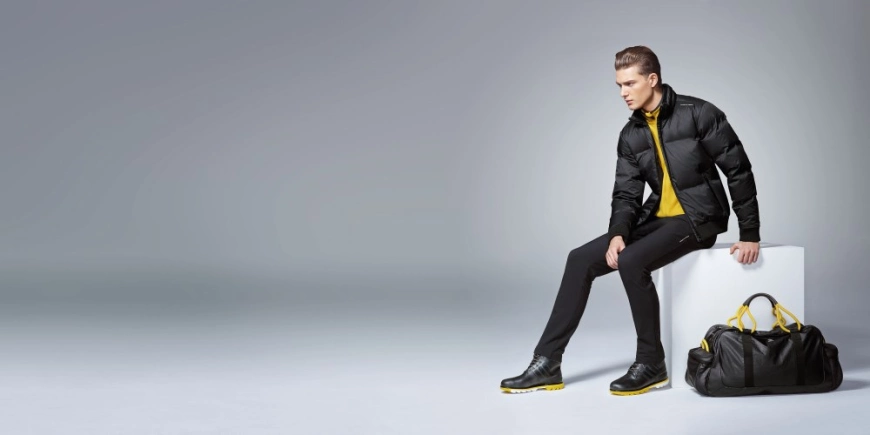 Photo by Porsche Design Sport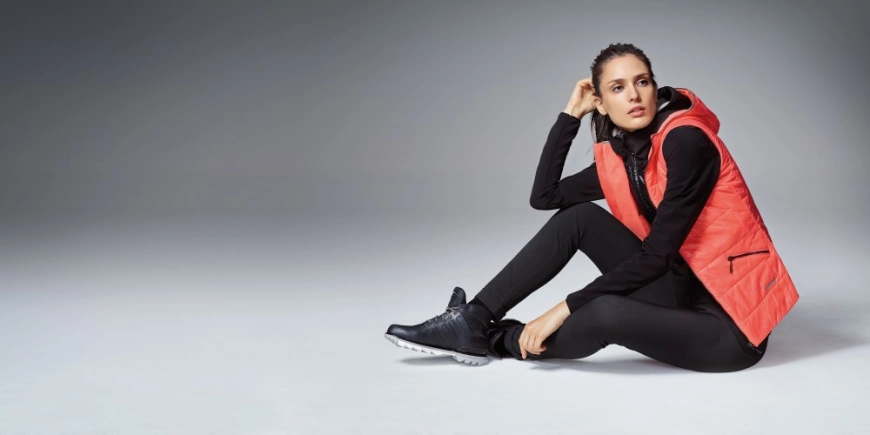 Photo by Porsche Design Sport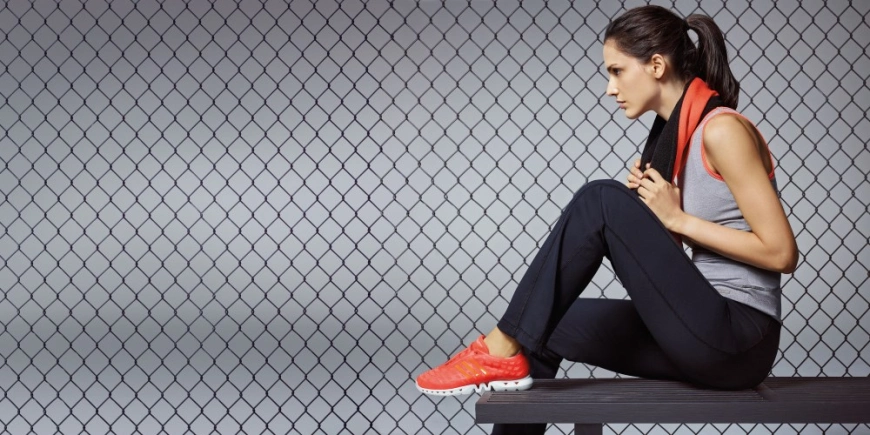 Photo by Porsche Design Sport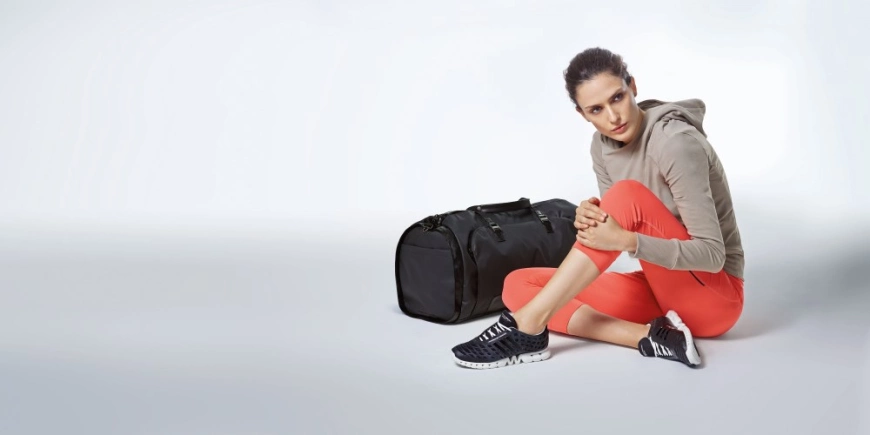 Photo by Porsche Design Sport
Porsche Design Sport, the collaboration between Adidas and the luxury brand Porsche Design, continues to make award-winning strides with its signature mix of modern, minimalist design and maximum performance features. Indeed, Porsche Design Sport has won three prestigious Plus X Awards and Red Dot Awards for Fall/Winter 2014.
Excellence never stands still
Porsche Design Sport's exclusive, ground-breaking BOUNCE™ technology is entering its fourth generation for Fall/Winter 2014. The new BOUNCE™: S4 men's running shoe sets new standards in fit, feel, and function. Cited for "High Quality", "Design" and "Ergonomics" as well as for the special distinction "Best Product of the Year" by the Plus X Award and for "High Design Quality" by the Red Dot Award, its futuristic design, simplified construction and high tech materials deliver an extremely smooth, dynamic and lightweight running experience. Key features include a high-tech carbon fiber plate in the heel that increases stability but cuts weight, and the streamlined full mesh upper also helps the new BOUNCE™: S4 weigh about 20 percent less than its forerunner. With a very progressive look, the reduced leaf spring sole construction really propels the shoe forward and also improves touchdown, while airflow is enhanced by the upper's aerodynamically-inspired embossed lines.
New Elements
The successful Elements category, which focuses on outdoor sports such as hiking and trail running, is this season being introduced for Women. The Plus X Award-winners for "High Quality" and "Design", the Women's Wool Mix Jacket and Men's Functional Knit Jacket both feature ThermoCool™ yarn and PrimaLoft® padding for an ideal balance of warmth and comfort. Also looking and working smart, the Men's and Women's Intermediate boot in premium, water-resistant leather features a comfortable EVA midsole for cushion, warming PrimaLoft® insulation, and a shock-absorbing ADIPRENE® heel.
The category has also been expanded to include skiing and snow gear, crafted to keep you warm, dry and looking cool and elegant, both on and off the slopes. The new Touring Jacket for Men and Women delivers stylish looks and an impressive list of functional and safety features. Completely seam-sealed, the Touring Jacket is built of a breathable, wind and waterproof three-layer fabric, and features waterproof zips, a multi-adjustable hood, underarm vents, protective inner shoulder pads, and the RECCO® System avalanche reflector on the sleeve. Another twin pick is the Isolation Vest, more fitted for women but offering the same line-up of comfort and performance properties, including lightweight PrimaLoft® insulation to keep both genders fashionably snug even in extreme conditions. Similarly lightweight and stylishly cut, the Men's and Women's Light Down Jacket is water-repellent, the high-sheen fabric has been designed for warmth and packability.
On the Run
The Porsche Design Sport Running category helps runners take on the winter season in comfort and style. The Men's Light Run Jacket in stretchy rip-stop nylon resists wind and rain and neatly packs up into its own pocket. It also perfectly partners with the new Warm Run Tight. Made of a high stretch LYCRA® SPORT fabric with brushed backing for warmth, the bottoms feature reflective details and a zip opening on the leg for easy entry. Covering similar territory for Women are the new Winter Run Jacket and Winter Run Tight. And to help both men and women run longer and harder, the flexible and lightweight Men's Easy Run and Women's Lux Run shoes return for fall in smart new color combinations.
Personal Trainers
Female action at the gym gets fashionable in Fall/Winter 2014 with high performing items like the new Training Tank. Elegantly cut for maximum freedom of movement and brightly accented with contrast bindings at the armholes and neckline, it also features a supportive built-in bra and shaping belly construction. The warm and cozy Relax Hoodie with a moisture-wicking interior strikes a pose with its streamlined hood construction. The new Easy Trainer gym shoe is stylish enough for streetwear but built to work out with an innovative dance-inspired sole for improved flexibility, comfort, and support. Male gym-goers will find the same mix of style and function in items like the Men's Gym Easy Trainer and Gym Hoodie.
Fit for the Fairway
In the Porsche Design Sports Golf category, new items like the Men's Rainproof Jacket ensure cold-weather comfort on the links. Constructed in a breathable three-layer knit fabric that's wind- and waterproof, it also features watertight zips and fully-sealed seams. Improving women's fall handicaps, the new Functional V-Neck is cut in a luxuriously soft, ThermoCool™ Merino wool blend that provides superior warmth and moisture management. It is complemented by the slim-fitting Functional Pant with 4-way stretch and schoeller® 3XDRY®technology for premium moisture management.
Road Style
Fall must-haves in the signature Porsche Design Sport Driving category for Men include the new Driver's Jacket, which blends technical style, understated details, and cool weather protection in a three-way fabric backed in Merino wool. For optimal pedal work, the sporty Athletic II Mesh driving shoe with its car-inspired ventilation details and the sophisticated Made in Germany Pilot II have been updated in new colors for this season.
Porsche Design Sport
Stands for a contemporary, minimalist look and innovative materials. The collaboration between Adidas and the luxury brand Porsche Design was launched in 2006 with a men's range, that defined a new era of Engineered Luxury Sportswear. Since then, the brand has continued to pioneer a signature style that fuses function with iconic design. The new women's sportswear line, introduced in 2013, completes the range.