Qualia EP by Qualia
The Italian trio Qualia debuts on U-Trax with the IDM-infused Qualia EP this month.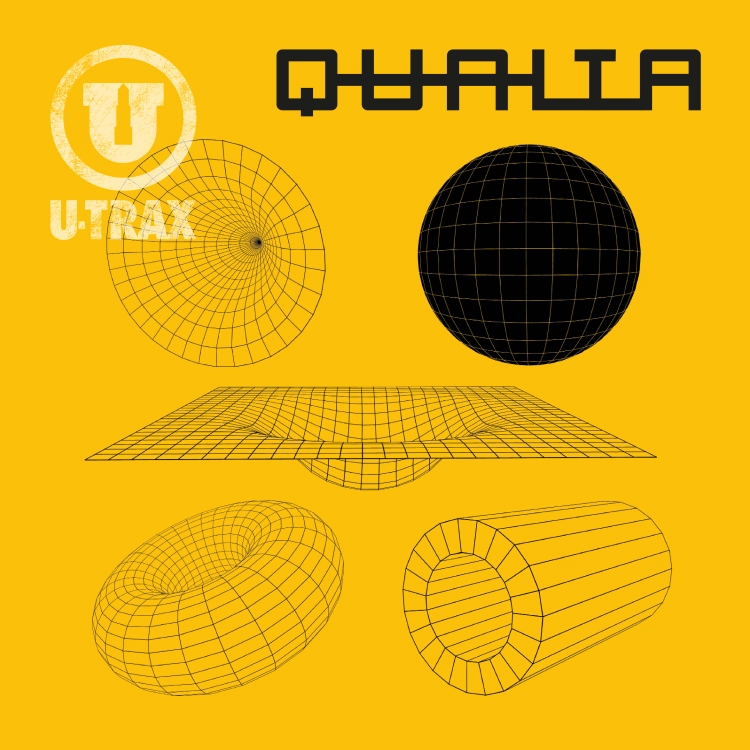 Art by U-TRAX
Comprising Marco Simioni, Mattero Mazreku, and Francesco Pio Nitti, Qualia is a group of Italian producers who have never met in person. Having previously released records on Detroit Underground and fellow Utrecht label 030303 between them they arrive on U-Trax in April with their eponymous EP of four deep tracks taking influence from a range of genres, including acid-techno, ambient, noise, and beyond.
Leading the release, "Perception'" brings beautiful strings, funky 808 drums, and acid tones for a deep and moving opener. Stretched across the A2 is the ambient bliss of "VV Cephei A", which brings Boards of Canada-esque drones and tones.
On the flip, the title track "Qualia" brings a heady dose of braindance to the mix, recalling the early experiments of Aphex Twin with merciless 303 squelches and distant reverberations. Closing track "Until I Break Apart" leads with dark, moody strings before a pounding kick introduces a stark tempo shift before deep ambient atmospheres engulf the final minutes.
Hyperactive Leslie - Fluide
Release Date April 2022
Label U-Trax
Tracklist
A1. Perception
A2. VV Cephei A
B1. Qualia
B2. Until I Break Apart