Raise Me Up by Sophie Lloyd Feat. Dames Brown
Sophie Lloyd is back with another track featuring the trio Dames Brown entitled Raise Me Up. The package also includes remixes from Alan Dixon.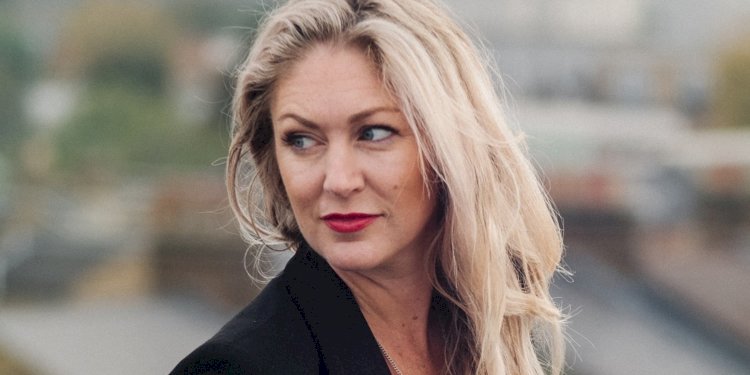 Photo by Classic Music Company
Sophie Lloyd's debut on Classic Music Company "Calling Out" came last year as an antidote to the pervading doom and gloom of the news and dreary winter, and inspired remixes from David Penn, Danny Krivit, Riva Starr and Floorplan. She follows up the single "Raise Me Up" sees her reunite with soul trio Dames Brown to deliver a dose of gospel-infused, joyous, uplifting house music.
Sophie's impeccable knowledge of disco and soul shines through on the record, with organ chords and rhythmic percussion bringing the authentic gospel sound of countless classics.
This release also features a remix from fellow Londoner Alan Dixon, who brings his signature disco-laced sound to the release, his remix upping the tempo and with a harder bassline that makes the track more club-focussed. This 12" release also features Alan's stripped-back dub, an essential club tool.
Sophie Lloyd Featuring Dames Brown - Raise Me Up
Release Date 27th September 2019
Label Classic Music Company
Tracklist
Digital
1. Sophie Lloyd featuring Dames Brown - Raise Me Up (7" Version)
2. Sophie Lloyd featuring Dames Brown - Raise Me Up (Alan Dixon 7" Version)
3. Sophie Lloyd featuring Dames Brown - Raise Me Up
4. Sophie Lloyd featuring Dames Brown - Raise Me Up (Alan Dixon 12" Version)
12" Vinyl
A1. Sophie Lloyd featuring Dames Brown - Raise Me Up
B1. Sophie Lloyd featuring Dames Brown - Raise Me Up (Alan Dixon 12" Version)
B2. Sophie Lloyd featuring Dames Brown - Raise Me Up (Alan Dixon Dub)