Rave Slave by Deep Dimension
Dutch duo Deep Dimension serves up four massive techno cuts for Rave Slave on Rekids.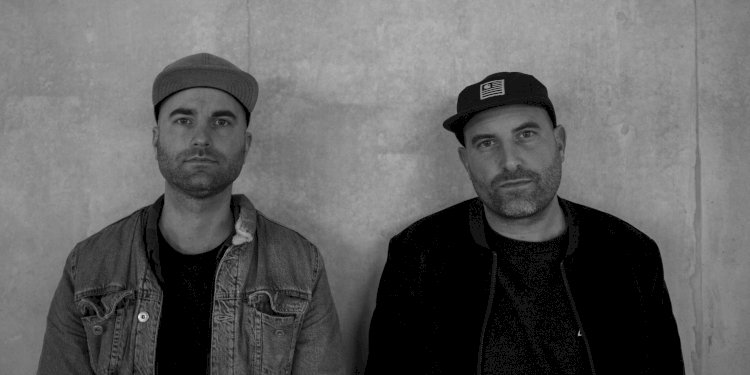 Photo by Rekids
Drawing on more than two decades of solo experiences, GEN X co-founders Jeffrey Hek and Jimmy van de Geijn came together as Deep Dimension in 2015. Debuting on Rekids last year with "So 1992", their signature sound is built on deep basslines and forceful kicks with regular support from Radio Slave, Sam Paganini, Luca Agnelli, Joseph Capriati and Chris Liebing. They now return to the respected imprint with a robust package aimed squarely at the dancefloor.
"Rave Slave" fully asserts itself from the off with industrial synth lines and machine gun-like hits. Dark, filtered vocals add to the ghoulish effect while stomping kicks are sure to decimate dancefloors. The excellently heavy "Audio Space" has more seriously weight percussion and foundation shaking hits, this time overlaid with clipped female vocal stabs and haunting effects that trail off into the distance. This is warehouse techno at its finest.
The powerful "Strong Than Steel" then drills down with droning synth lines and blistering kicks. It barrels along with plenty of tension and suspense cleverly built into the breakdowns and truly hammers along once it drops again. The brilliantly big finale is "Planet E", an edgy techno trip with blistering, old school and hard techno drums with frazzled stabs bringing strobe-lit rave vibes.
Deep Dimension - Rave Slave
Release Date April 2019
Label Rekids
Tracklist
A1. Rave Slave
A2. Audio Space
B1. Stronger Than Steel
B2. Planet E
B3. Planet E (Accapella)