Reflected EP by System360
Now and then you come across something that pleasantly surprises you that it brings on a delightful smile onto your face with a warm fuzzy feeling spreading inside. That feeling is perfectly captured with this EP.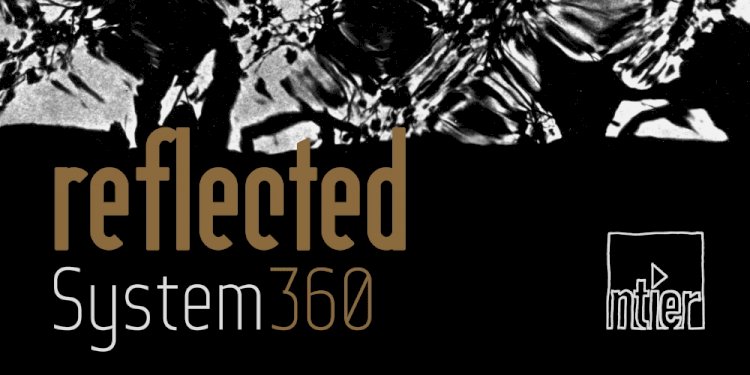 Photo by Ntier music
System360 is a passionate music maker from deepest New Zealand, usually found DJ'ing on Saturday nights from a small caravan outfitted with a low power transmitter. Tight beats, minor chords, rumbling bass, and swinging rhythms are usually heard emanating from within the gorge where this secluded producer resides. Inhabiting the underground fringes for a while, System360 (aka Walter Yeoman) recently launched his ntier label to enable collaborations with friends, discover sonic possibilities, and ultimately release expressive tracks.
The latest ntier release - System360's Reflected EP - presents four delicious deep house cuts, beginning with the moody-chord-and-piano-fueled "Reflected". Its initial laid back demeanor disguises the dramatic tension to follow, as the track builds dreamily into layers of shimmering melody. "Light To You" exhibits strong dub techno elements pulled to the surface by a playful and catchy vocal hook. Melodic parts enter the mix as truncated snippets bouncing about the stereo field.
Things get a bit more serious on "Edge Of Time" as the dub dial is turned up while the tempo drops down. Cinematic and affecting, the track utilizes dark pads and growling bass to great result. The EP closes with "Alchemy", giving the release a foothold in classic house textures through familiar drum machine sounds and ingredients. System360's fondness for pensive builds and blending melodic layers comes through as the track develops into a hypnotic floor workout.
System360 - Reflected EP
Release Date December 2016
Label Ntier music
Tracklist
1. Reflected
2. Light To You
3. Edge Of Time
4. Alchemy