Rok The Hall, Like That by Christophe
Man Power's Me Me Me welcomes another close friend back to the fold, with a stellar single from Bristol's Christophe, backed with remixes from Paranoid London's Johnny Aux and regular label contributor Frank Butters.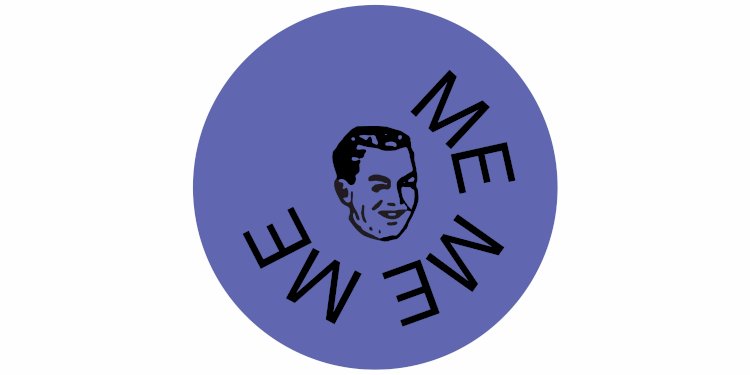 Photo by Me Me Me
Me Me Me is having a fine run of form in recent months, with outstanding releases from the likes of Ian Blevins, Austin Ato, Shit Robot & Man Power himself. Press and radio support from the likes of Mixmag, XLR8R, Resident Advisor, DJ Mag, BBC Radio 1, and BBC6 Music has been accompanied with rapturous DJ support from Andrew Weatherall to Ben UFO, DJ Harvey to Elton John! This latest chapter sees Bristolian Christophe step up to the plate, a producer probably best known for his superb releases on Futureboogie, but who has also featured on Me Me Me, both as a remixer and contributor to last year's charity compilation.
His first full release on the imprint kicks off with the acid-fuelled, electro workout that is "Rok The Hall". Hypnotic squelch and skittering mid-tempo rhythms provide the perfect basis for a sleazed out vocal that is guaranteed to set dancefloors alight. The original is accompanied by a remix from Paranoid London's Johnny Aux, a producer who has previously reworked the likes of Tiga vs Boysnoize, Shit Robot & The Martinez Brothers. Here he dials up the vintage pads and takes things in a deeper, mesmerizing house direction.
The second of the originals is "Like That", an altogether more bumping affair with an 80s acid house energy derived from its driving analog funk and judicious sample use. The remix on this comes from Cult of Glamour producer Frank Butters who steers things into Moroder-Esque territory with arpeggiated bass and syncopated keys. The digital package also features an instrumental version of "Rok The Hall" for those who want things a little stripped back.
This latest release from Christophe and Me Me Me is a superb future-retro offering that is guaranteed to keep dancefloors warm in 2019.
Christophe - Rok The Hall, Like That
Release Date April 2019
Label Me Me Me
Tracklist
1. Rok The Hall
2. Rok The Hall (Johnny Aux Remix)
3. Like That
4. Like That (Frank Butters Remix)
5. Rok The Hall (Instrumental) [Digital Only Bonus]