Secta presents We Are Secta, Vol. 1
Ground-breaking Middle Eastern event collective Secta announces label launch and debut techno compilation featuring Alarico, Zisko, Hertz Collision, and more.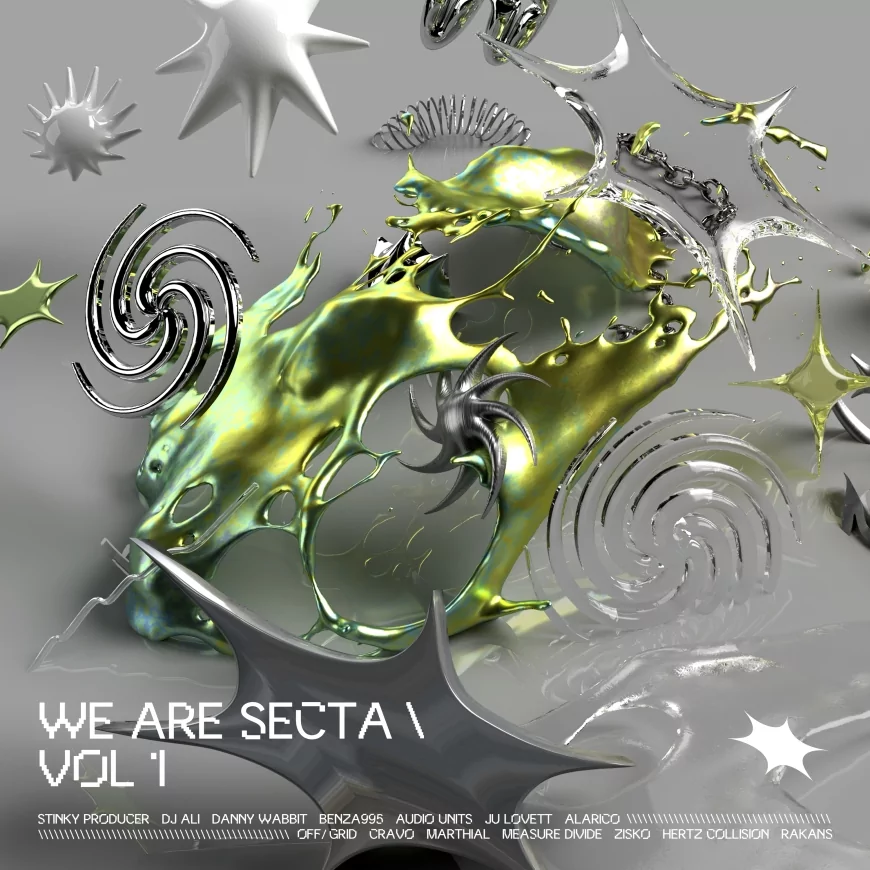 Art by Secta
Dubai-based event series and music collective Secta launches its techno-focused label division with various artists' compilation "We Are Secta Vol. 1." The VA includes fourteen outstanding tracks varying from high-energy dance floor fillers to dark hypnotic cuts. Secta successfully carved out a much-needed underground space for a niche alternative scene in the region, a scene which has since grown rapidly, ultimately leading to the founding of its label offshoot.
Over the course of the last few years at our Secta events, we have watched a true underground scene come to life in Dubai. This is remarkable when you realise that many people in this region don't have the opportunity to visit clubs in major cities and also that the region itself is far more socially conservative. This can quite often add up to a somewhat diluted club experience, so we set out to change that. You see, when this kind of community comes together, one where people are genuinely there to help, support and foster growth without ego or thought of self, magic happens, and now, for the first time, intelligent textured techno with complex rolling patterns and dynamic grooves will be exported from Dubai to the rest of the world.
Ju Lovett
Helmed by UK-via-Dubai artist and Secta co-founder Ju Lovett and his excellent "Alive Again," this compilation features a cast of acts from across the global scene, as well as local talent. From the rolling rhythms and warped sound design of Alarico's "Fluid," Danny Wabbit's groovy hip-hop-infused "Girls Like Wine," the fast-paced, brooding sequences of CRAVO's "Kemu" and the dubbed-out "C Bass" by Audio Units, it's a package for every purveyor of the techno sound. As one of the first organizations of its kind in the MENA region, Secta represents a paradigm shift in the music scene, making for a strong statement of intent by a label committed to uniting established and emerging artists worldwide, while growing the underground scene in Dubai.
Various Artists - We Are Secta, Vol. 1
Release Date 1st December 2023
Label Secta
Tracklist
01. Stinky Producer (RUIZ OSC1) - Stinky Producer
02. DJ Ali - Feva Dream
03. Danny Wabbit - Girls Like Wine
04. BENZA995 - Kinky
05. Audio Units - C Bass
06. Ju Lovett - Alive Again
07. Alarico - Fluid
08. CRAVO - Kemu
09. OFF / GRID - Beyond The Lines
10. Marthial - Detroit
11. Measure Divide - No Frowning
12. Zisko - Feeding From Our Emotions
13. Hertz Collision - Bosforo
14. RAKANS - Defend