Snowbombing 2020
Snowbombing 2020 is cancelled along with all events above 100 people in Austria due to concerns for public safety in regards to the COVID-19 virus.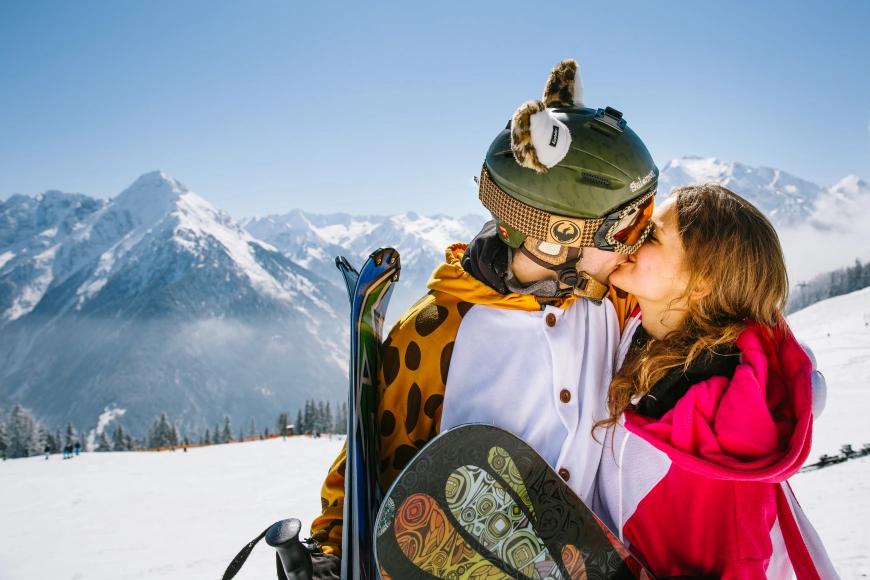 Photo by Danny North
From the organizer
Following discussions with the Austrian authorities, it is with a heavy heart that we have to announce the cancellation of Snowbombing 2020. In brief, our guests can opt for a refund, keep their existing holiday without the festival element or transfer their package to next year's show.
Today, the Austrian authorities placed a ban on all outdoor events above 500 people and indoor events above 100. This ban is in place from now until April 3rd and is likely to be extended.
We understand that this will be disappointing news for you, as it is for us. Snowbombing started in 1999 and this year was to be our 21st festival. The cancellation is unprecedented for Snowbombing but the wellbeing of all guests, artists and crew is our priority.
About the festival
A festival up a mountain 8,497ft above ordinary, in one of the finest ski resorts in Europe, showcasing world class acts in the most unique venues imaginable (think igloo rave, enchanted forest party, underground tennis club turned super club). Luxury spas, authentic alpine cuisine and not a tent in sight. Blue runs, black runs, schnapps runs. Add Eddie The Eagle, throw in a pool party, a celebrity butcher named "Hans", whack a luxury jacuzzi on every other rooftop, stand back and survey the majesty. If it's good enough for Mr. Motivator, it's good enough for you. As Fatboy Slim once eloquently put it: "There's no shared experience in the world as mental as this".
Eat. Ski. Rave. Repeat.
Wake up. Quick Austrian roll with coffee. Salopettes on. Catch the first lift. Let rip on the slopes. Mine's a Stein. Back on it. Warm down with Mr. Motivator. Back down the mountain. Schnaps. Schnitzel. Spa. Rave in an Igloo. Party in a forest. Rave a bit more. And a bit more. Hit the hay. Wake up. Do it again in 2020.

Lineup
Abigoliah Schamaun / Alexisitry / Barely Legal / Barry Castagnola / Big Narstie / Bongo's Bingo / Brame & Hamo / Ceri / Chase & Status / Craig Charles / Daddy Nature / Daft As Punk / Distinkt / DJ Ardi / DJ Seinfeld / DJ Yoda / Eddie The Eagle / Elder Island / Emerald / Foals / Gorgon City / Heidi / Holy Goof / JAGUAR / Jay Carder / Jessica Skye / Kettama / Kristin Velvet / Krystal Klear / Kurupt FM / Liam Gallagher / Loud Noises / Mall Grab / Maribou State DJ / Markus Birdman / Matthias Meyer / Monki / Mr Motivator / My Nu Leng & Dread MC / Noasis / Pat Sharp / Paul Woolford / Rebüke / Rudimental / SHERELLE / Special Request / Sub Focus / Terry Alderton / Tez Ilyaz / The Provibers / The Streets / Thomas Green / TSHA / Uncle Dugs / Waze & Odyssey / Wilkinson / Claptone / Sonny Fodera / Solardo / Alan Fitzpatrick / Eli Brown / Loyle Carner / Richy Ahmed / Dusky / Doorly / Prospa / Roni Size / The Libertines DJ / The Cuban Brothers / The Dub Pistols / Too Many T's / DJ Luck & MC Neat / Heartless Crew / Shola Ama / Sweet Female Attitude / Mistajam / Redlight / Krafty Kuts / Apexape / North Base / Plump DJs / Propaganda / Ash / Reverend and the Makers / We Are Scientists / The Pigeon Detectives / The Futureheads / Grandmaster Flash / Boots & Kats / Jansons / Future Flex / Jess Iszatt