Sónar Barcelona 2022
Take a long weekend in Barcelona, Spain in mid-June 2022 and experience one of the world's absolute best festivals, the Sónar Barcelona 2022.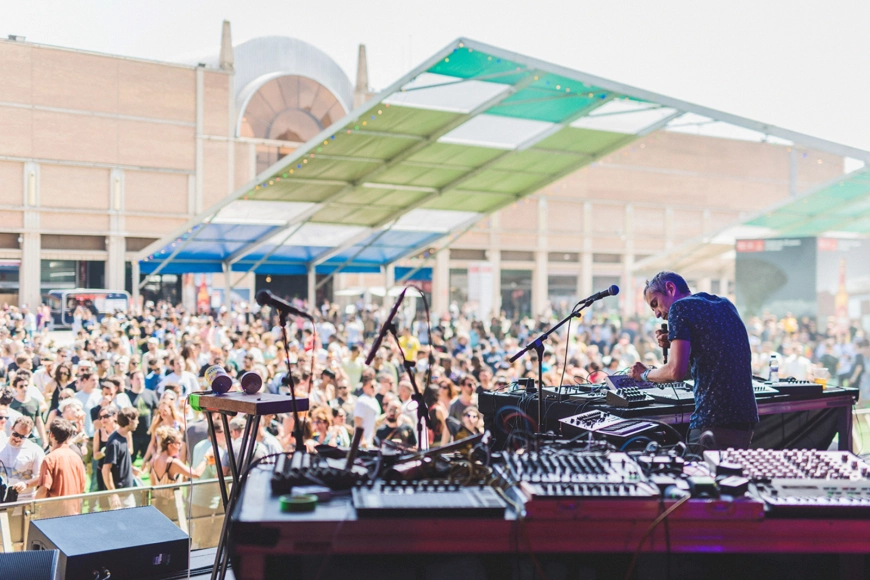 Photo by Fernando Schlaepfer/Sónar
Since 2002, Sonar has put on more than 50 shows around the world from North America to Asia to South America. The flagship event in Barcelona embodies the event at its core - to be the "pulse of the current electronic landscape". With its unique format and ever-changing style, Sonar continues to redefine the standard showcase festival.
Created in 1994, Sónar is a pioneering cultural event with a unique format and content. Its first-class reputation as a leading reference for international festivals is thanks to its attention to curation, combining a playful nature, the avant-garde, and experimentation with the newest trends in dance and electronic music.
When 16th-18th of June 2022
Where Barcelona, Spain
Lineup
Agoria / Airaboi / AJ Tracey / Albal b2b Rocío / Anfisa Letyago / ANNA / Arca / Avalon Emerson / AWWZ / b1n0 (Live) / Batu / Bonobo / BRAVA / C. Tangana / Charlotte de Witte / Chico Blanco / Conducta / COUCOU CHLOE / Critical Soundsystem / Depresión Sonora / DJ Marcelle / Another Nice Mess / DJ Python / DJohnston / El Bobe / Ehua / Eli Keszler / Eric Prydz / Eris Drew b2b Octo Octa / ETM / Folamour / For Those I Love / GAZZI / Gela / Giant Swan / Headie One / Helena Hauff / Salome b2b Cadency b2b CEM b2b MCMLXXXV / IHHH & Desilence (Live) / Ivy Barkakati / Jamz Supernova / Jayda G / Jennifer Cardini b2b Perel / Joy Orbison / Juicy Bae / Jyoty / Kabza De Small x DJ Maphorisa (Scorpion Kings) / Kiddy Smile / La Chica / La Fleur / Lafawndah / Lady Shaka / Lechuga Zafiro / Locoplaya / Louisahhh (Live) / LSDXOXO (Live) / Lucient / Lyra Pramuk - Echoluminescence / Manara / MBODJ / Midland & Shanti Celeste / Miret (Live) / Moderat / Morad / Ms Nina / Nathy Peluso / Nihiloxica / Nu Genea Live band / Oneohtrix Point Never / Or:la / Overmono (Live) / Paranoid London (Live) / Partiboi69 / Pedro Vian & Mana / Polo & Pan / Pongo / Poté / Princess Nokia / Recycled J / Reinier Zonneveld (Live) / Richie Hawtin / Rojuu / Samantha Hudson / Santos Bacana / Scotch Rolex ft MC Yallah & Lord Spikeheart / Sega Bodega / serpentwithfeet / Simona / Skee Mask / The Blaze / The Blessed Madonna / The Chemical Brothers / Tarta Relena / Tiga & Hudson Mohawke / TommY CaSh / Umami b2b CRKS290 / UNIIQU3 (Live) / Vegyn / Venus X / VVV / Virginie / Yugen Kala / Yung Singh b2b SUCHI