Lollapalooza Berlin 2022
Lollapalooza Berlin is back with some really exciting artists for the 2022 edition of the festival in the German capital this September.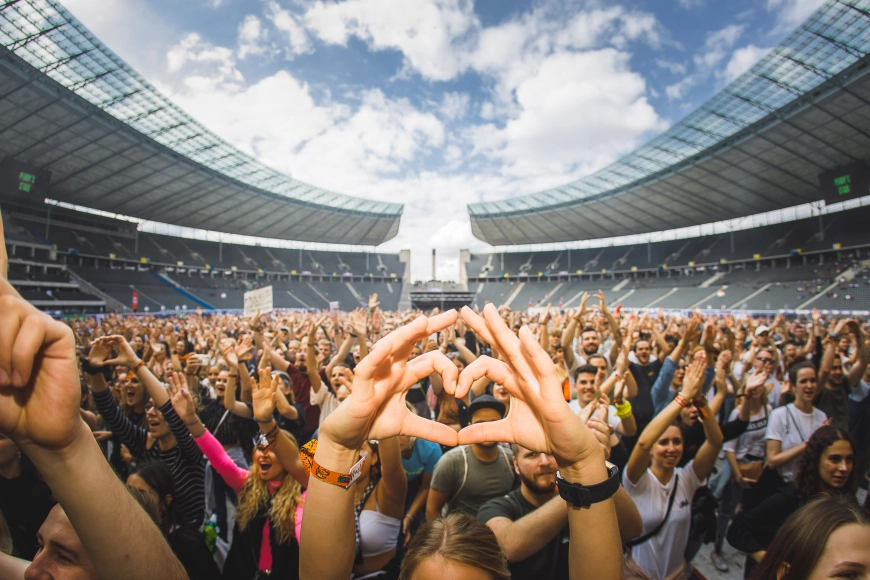 Photo by Stephan Flad/Lollapalooza
Since its inception in 1991, Lollapalooza has continued to grow from its U.S.-based festival circuit to additional cities in countries across the globe. As the first European city to host Lollapalooza outside of the U.S., Berlin began its entrance into the Lollapalooza festival tour in 2015 and has since grown to over 70,000 attendees.
The secret to one of the most established and prestigious festival brands and its Berlin offshoot is its special program and diversity: as soon as you arrive on the festival grounds, visitors of all ages become part of a festival experience that is unique in the international event circuit.
In terms of festival experience and entertainment, Lollapalooza sets new standards and creates moments that last: there's the open-air gallery full of art and installations; Kidzapalooza, a festival for kids within the festival; the environmentally sustainable Grüne Kiez; and plenty of street theatre, artistry, and acrobatics at Lolla Fun Fair. Incredible food, wine bars, and a bag full of surprises on top turned this festival into one of the country's ultimate cultural highlights.
When 24-25th of September 2022
Where Olympiastadion Berlin, Olympischer Platz 3, 14053 Berlin, Germany
Lineup
Machine Gun Kelly / Apache 207 / Robin Schulz / Annenmaykantereit / Kraftklub / Paolo Nutini / Fritz Kalkbrenner / Milky Chance / Purple Disco Machine / Alle Farben / Zoe Wees / Die Fantastischen Vier / Tiesto / Casper / Anne-Marie / Timmy Trumpet / Lexy & K-Paul / Blondes / Nina Chuba / Keke / Leepa / Sir Chloe / Sea Girls / Charlotte Jane / Cat Burns / Babyjoy / Montez + many more