Dimensions Festival 2022
The 10th-year anniversary of Dimensions Festival will be held, as always, in Tisno, Croatia, perhaps one of the most amazing festival locations ever imagined.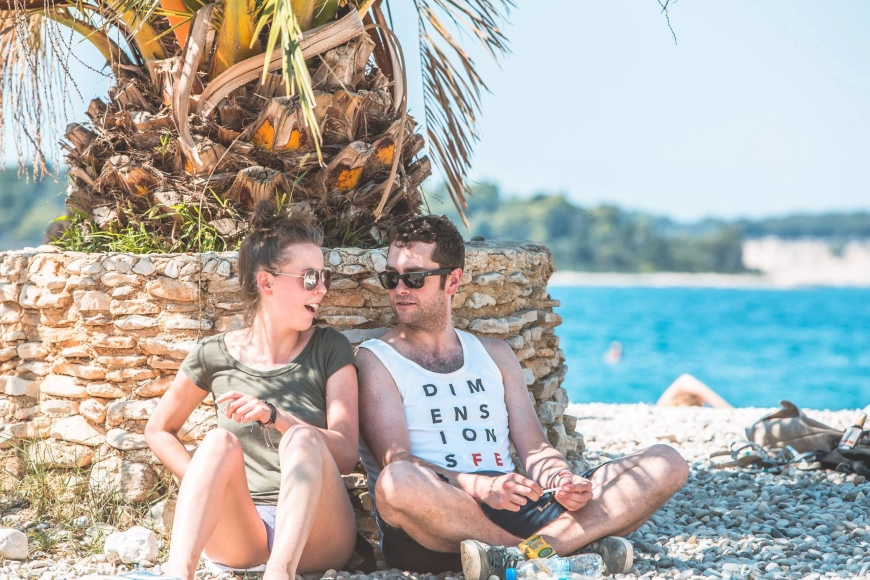 Photo by VAAG. Photography/Dimensions Festival
Heading down the Croatian coast, Dimensions Festival 2022 will take place between the 1st-5th of September across three stunning locations; the idyllic Garden Resort in Tisno, a fortress-top Amphitheatre in Sibenik in addition to starlit dancing at the world-famous Barbarella's Discotheque.
Dimensions' 10th-anniversary chapter will be a continuation of the festival's heritage, with the same commitment to programming, sound quality, spirit, and a continued nurturing of a close-knit community of labels and club partners will remain - adding the signature Dimensions touch to the Garden Resort.
A slice of paradise nestled on the Dalmatian coastline, the Garden is blessed with crystal clear azure Adriatic waters, baking sunshine, and star-lit night skies. It's an intimate setting that has become a sought-after destination for a global crowd of music lovers.
Located just a ten-minute walk away, the local town of Tisno is a lovely fishing village, blessed with beaches, great restaurants bars, bakeries, and high-quality hotel and apartment options. It's the ideal base from which to do Dimensions in style.
When 1st-5th of September 2022
Where The Garden Tisno, Ul. Petrića Glava 34, 22240, Tisno, Croatia
Lineup
ADAB / Adamn Pits / DVS1 / Alec Falconer / Anatolian Weapons / Anthea / Azu Tiwaline / Batu / BeatPete / Binh / Blawan / Bradley Zero / Ciel / DJ Storm / Djrum / DMX Krew (Live) / Eliza Rose / Eris Drew b2b Octa Octa / Francesco Del Garda / Freakenstein / Gene on Eeath b2b The Ghost / Hamish & Toby / Helena Hauff b2b DJ Stingray 313 / Huerta / ISAbella / Jamie Tiller / Jan Kincl / Jaye Ward / Karenn (Live) / Kiara Scuro / KRN / Liquid Earth / Mala / Malika / Marcellus Pittman / Marie Montexier / Mor Elian / Move D / Pariah / Paula Tape / Peach / Radioactive Man (Live) / Raresh / Samuel Deep / Sansibar (Live) / Saoirse / Sherelle / Soichi Terada (Live) / Sonja Moonear / Steevio & Suzybee (Live) / Sugar Free / Sweely / Truly Madly / Unai Trotti / Vlada / Youandewan / Zakia / Andy Luff / Cleymoore / David Martin / Harri Pepper / Minus Kendal / Josh Tweek + many more